CONNECT
Join us on social media
"We are all totally thrilled with the work you've done, the concept is terrific – original, inventive, business like, stylish, fun and more importantly, I think you really 'got' us."
VALERIE HOSKINS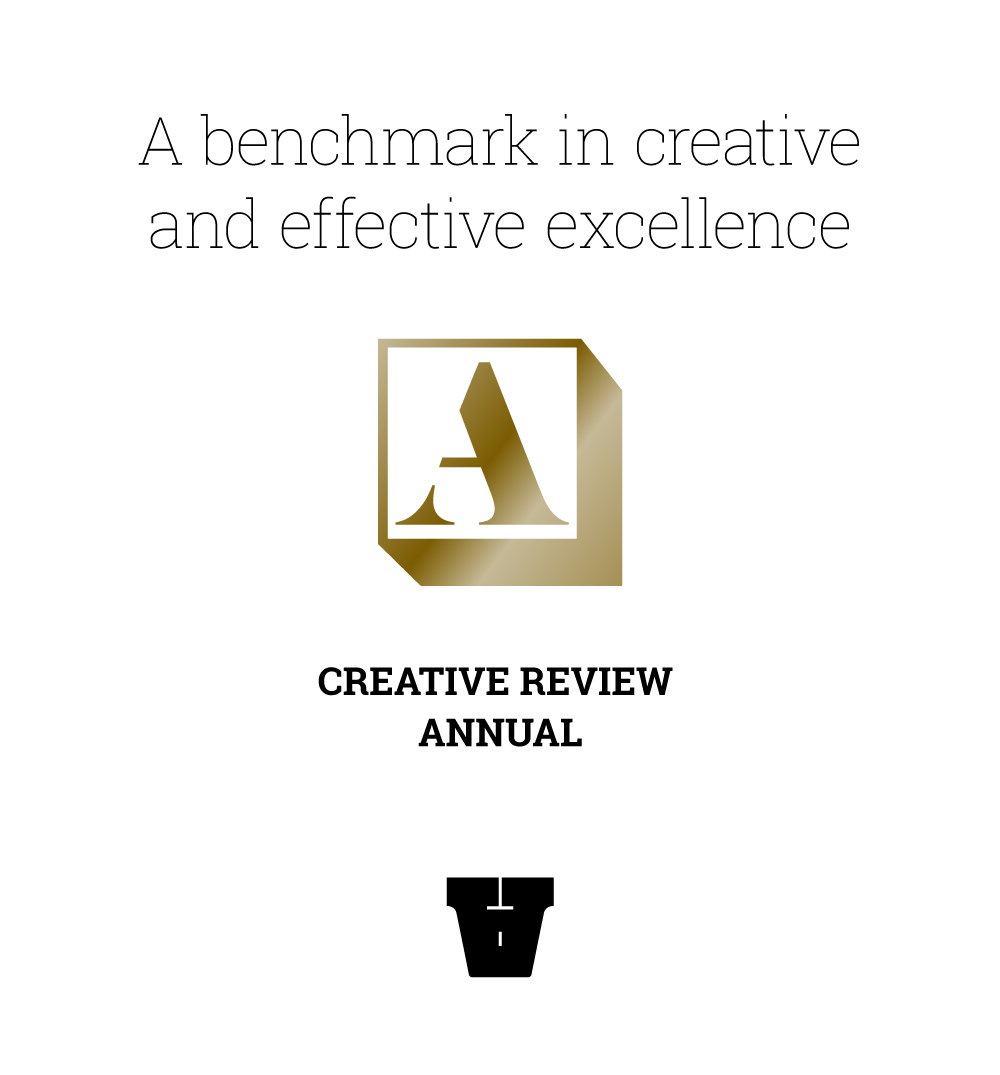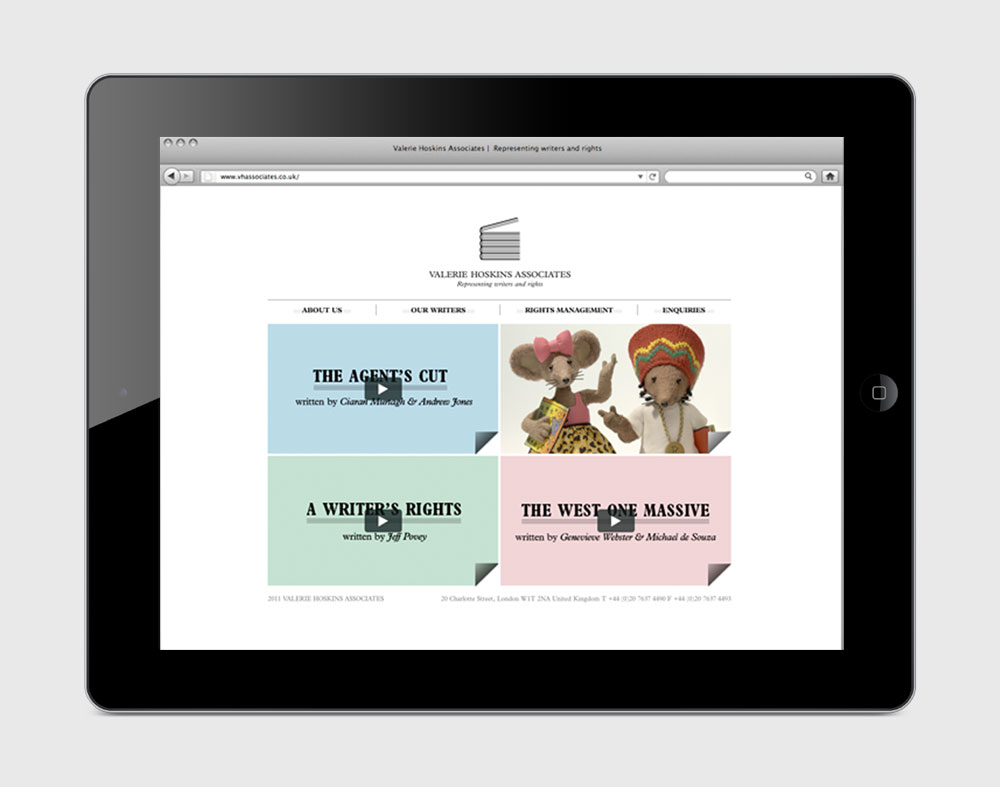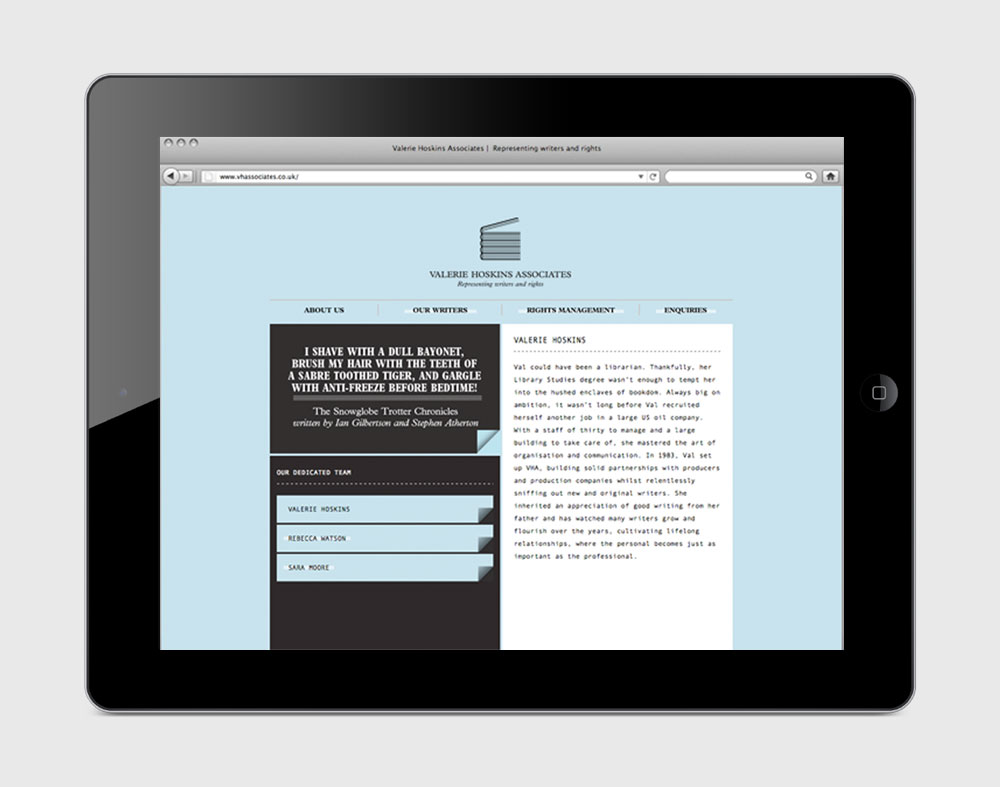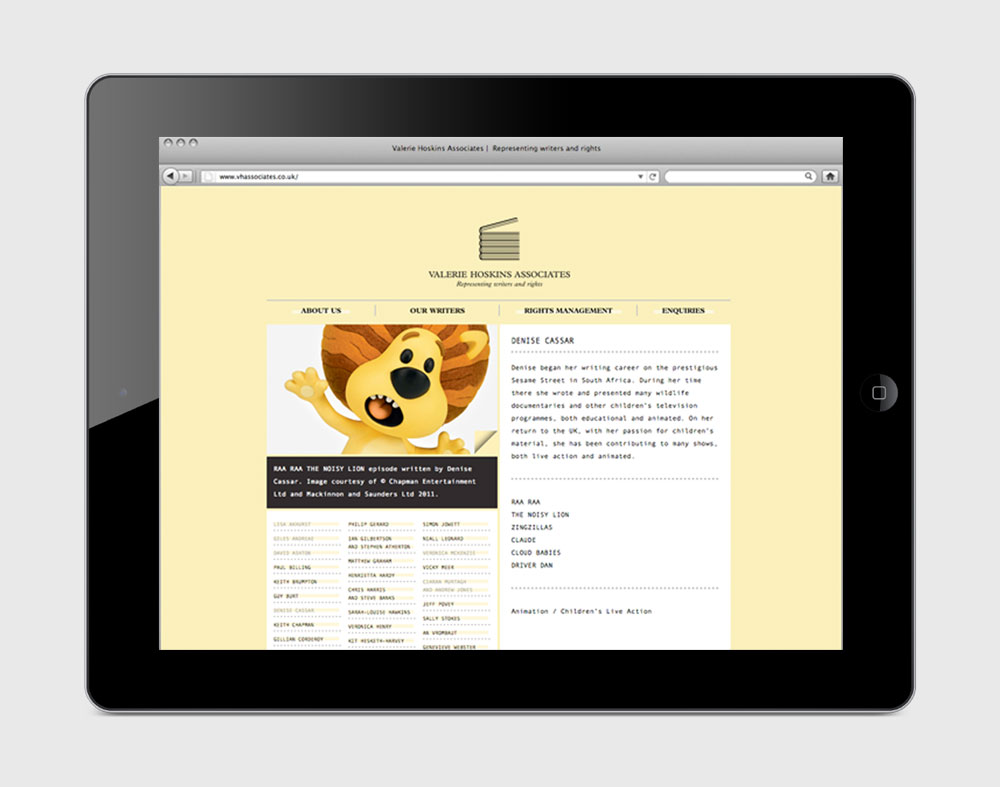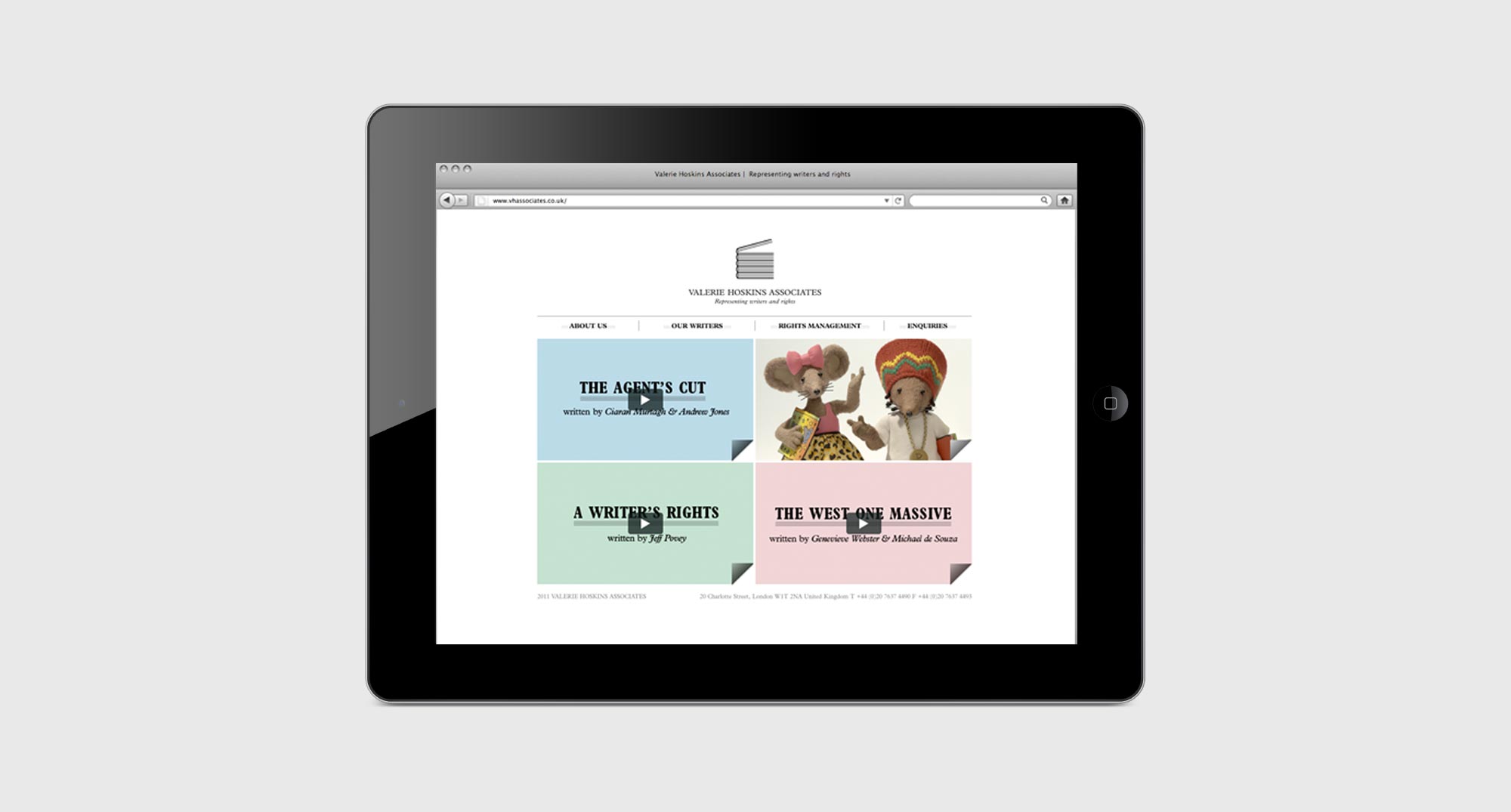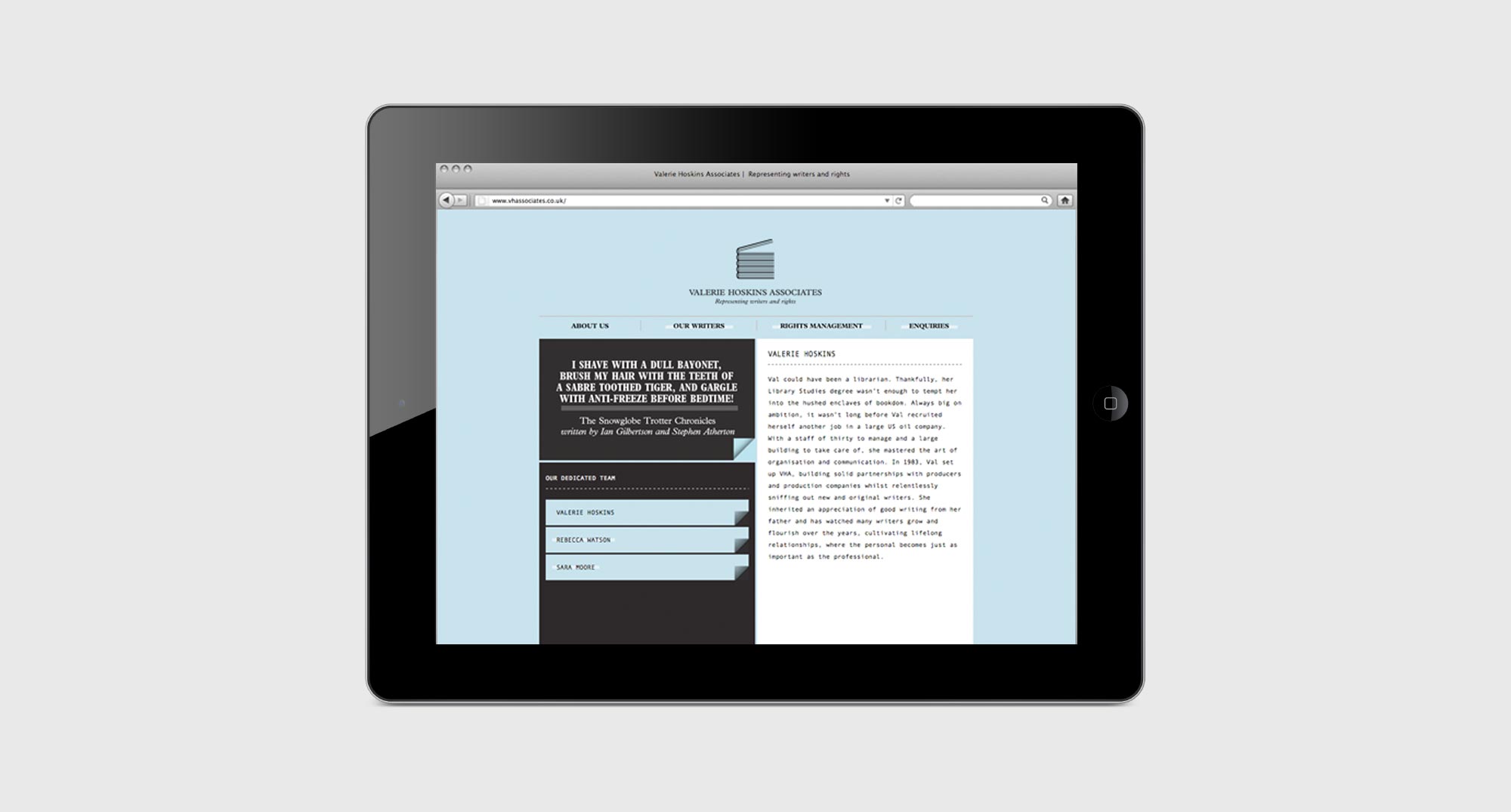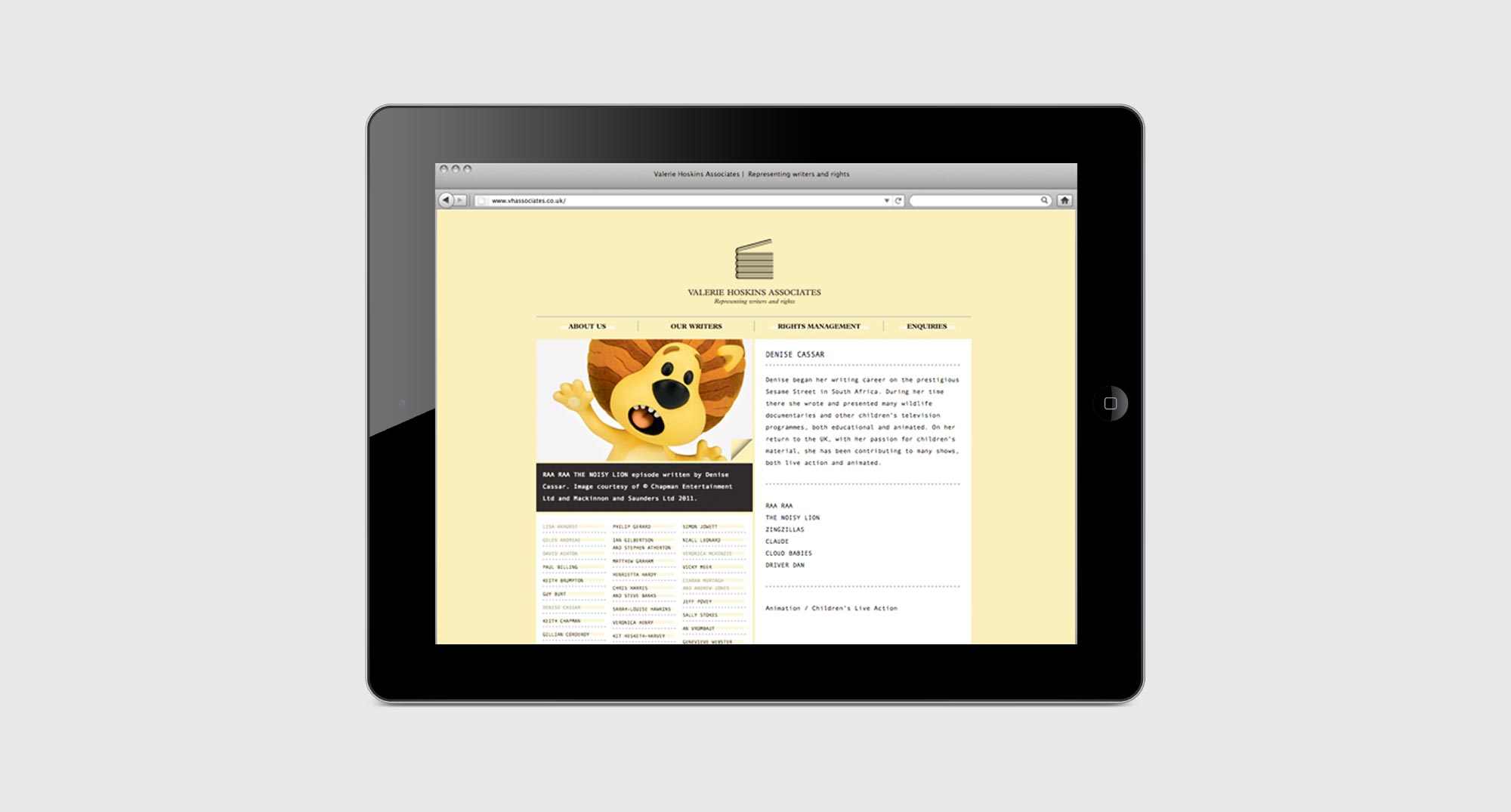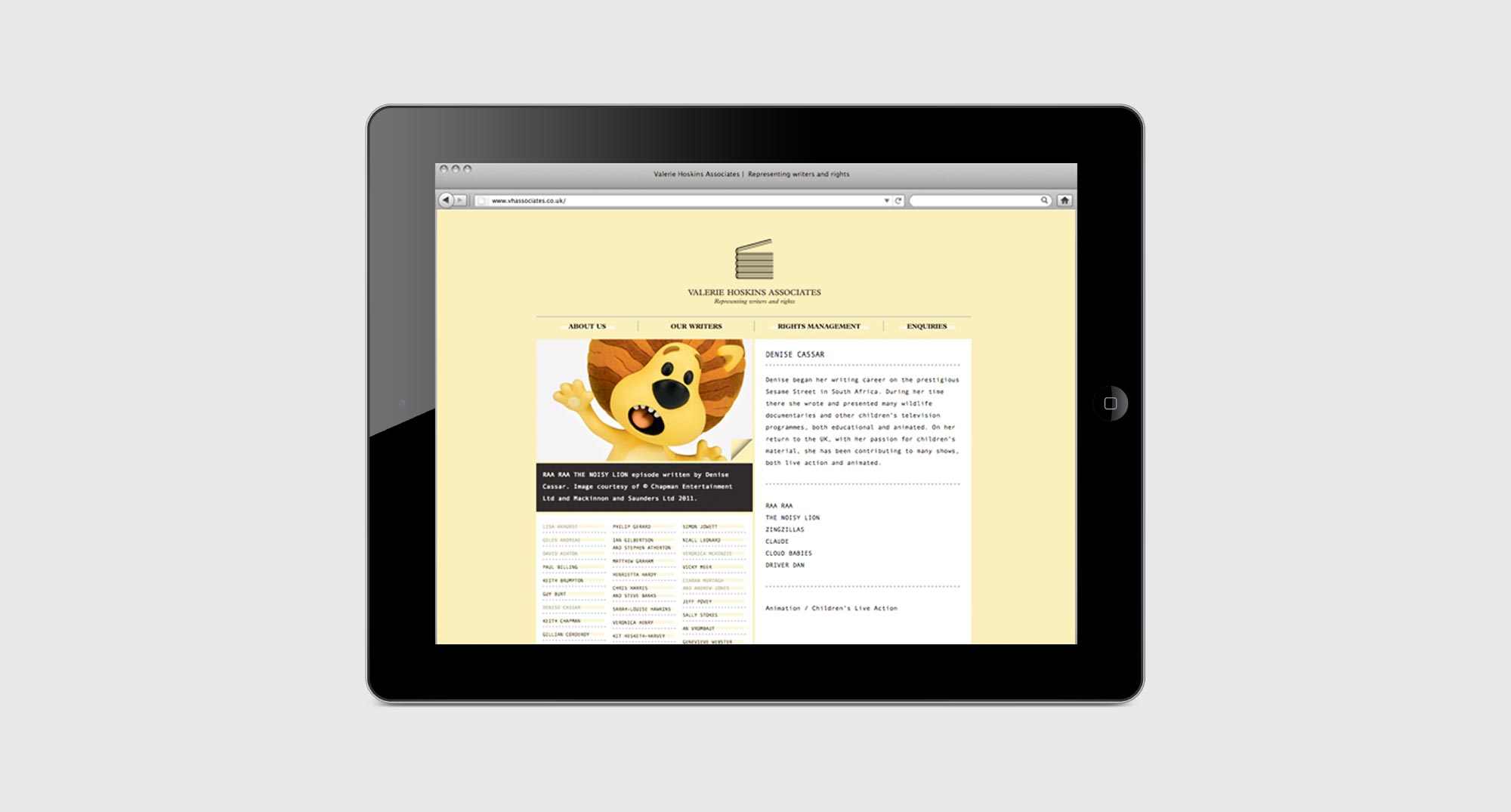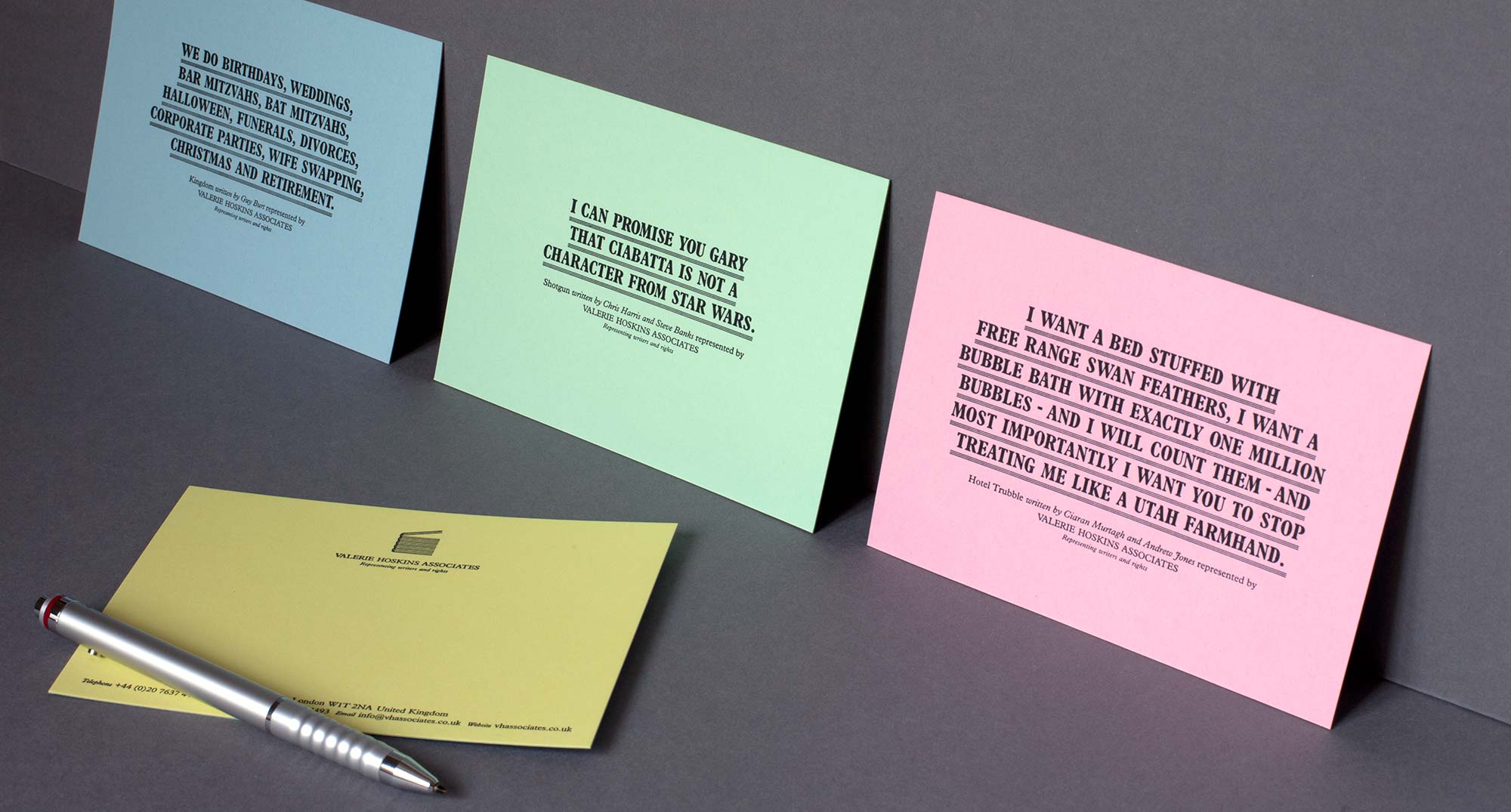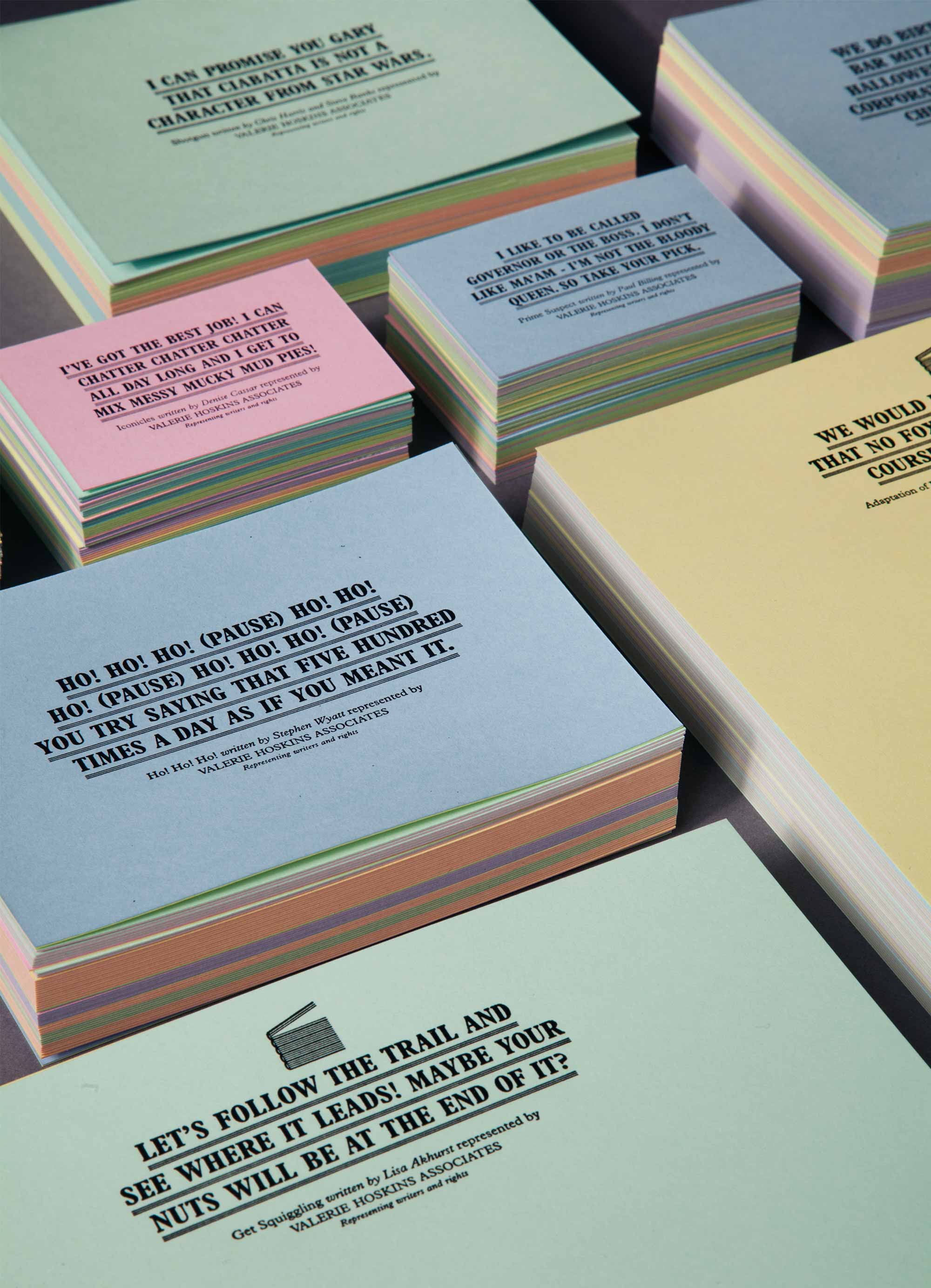 The brand challenge and solution
BACKGROUND
Established since 1983, Valerie Hoskins Associates (VHA) is a small but highly respected and Hollywood-admired screen writers agent representing some of the UK's best writing talent for TV, Film and Children's animation.
THE BRIEF
The agency has grown steadily since its inception through reputation and word of mouth. What's even more remarkable is that they've managed to do it without an online presence and very little marketing activity proving that good old fashioned methods of relationship building and communication are still relevant. Our brief was to create a website to promote their writing talent targeting prospective Producers and Directors.
OUR SOLUTION
We challenged the client to think beyond a website and to see it as an opportunity to create a brand that would reflect their personality and turn their wealth of experience and industry reputation into a competitive advantage. We created a proposition based around putting 'Words into action'. The idea reflects their very personal, hands-on and all action approach to brokering transactions of script's and books into movies and films.
The 'clapper-book' logotype becomes a visual cue for a series of 'snippets' of dialogue taken from a wide range of their writers scripts. We carefully re-purposed the words to become witty messaging on communication pieces and to reflect personality traits of the VHA team. The language demonstrates the diversity of the writing talent on offer allowing the team to promote and cross-sell indirectly through their brand. We also devised and directed a series of short films where we asked a number of their writers to sum up VHA based on their experiences.
WE CREATED
A new identity, communication language based around the words of their writing talent, a range of stationery which was printed using traditional letterpress methods adding a tactile feel to the words, posters, website and a series of short movies.