CONNECT
Join us on social media
"Having support from The Allotment has been one of the highlights of our year. They produced an incredible booklet for us that addressed a challenge we face every day: how to explain simply what we do and how much we help both donors and beneficiary charities. The team at The Allotment, apart from being lovely people to work with, continues to be more than generous with their time, expertise and network – we are immensely grateful for their support."
LUCINDA SHAW, THEN DEVELOPMENT DIRECTOR, LONDON COMMUNITY FOUNDATION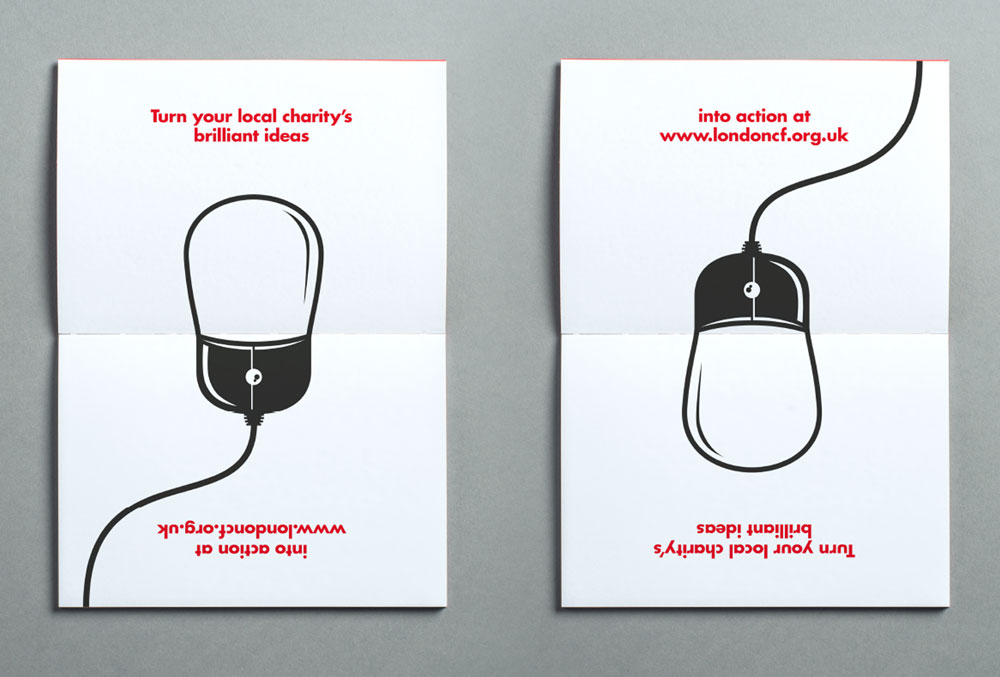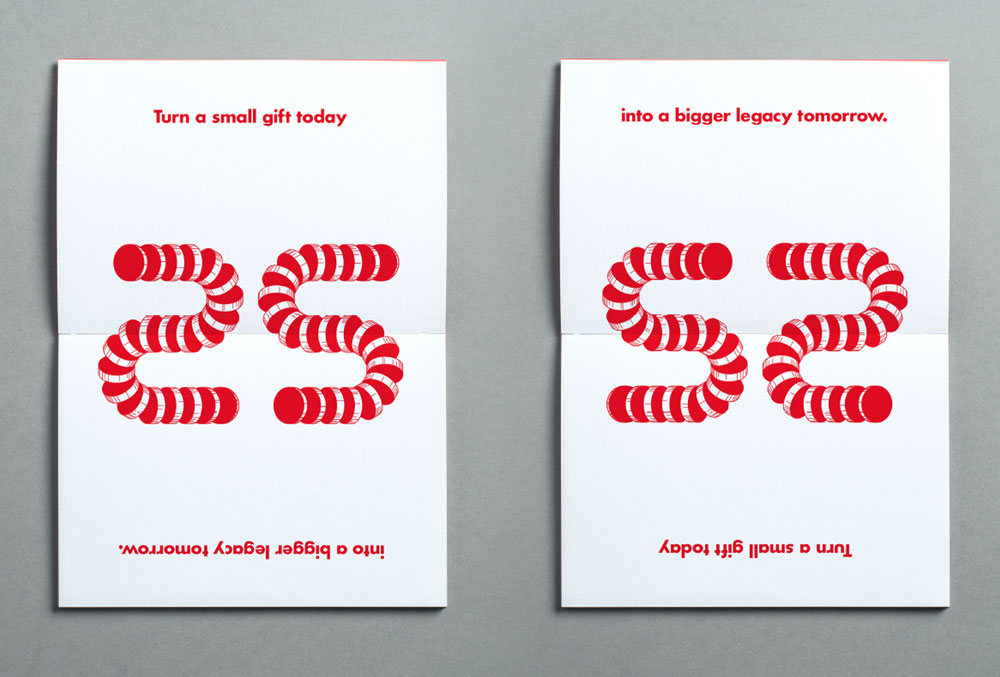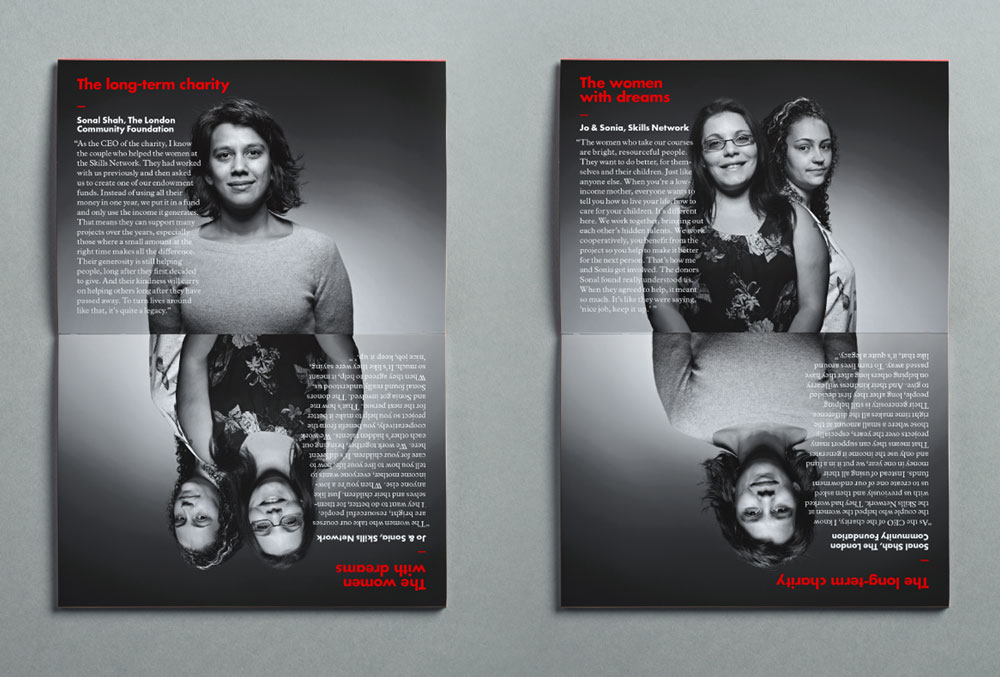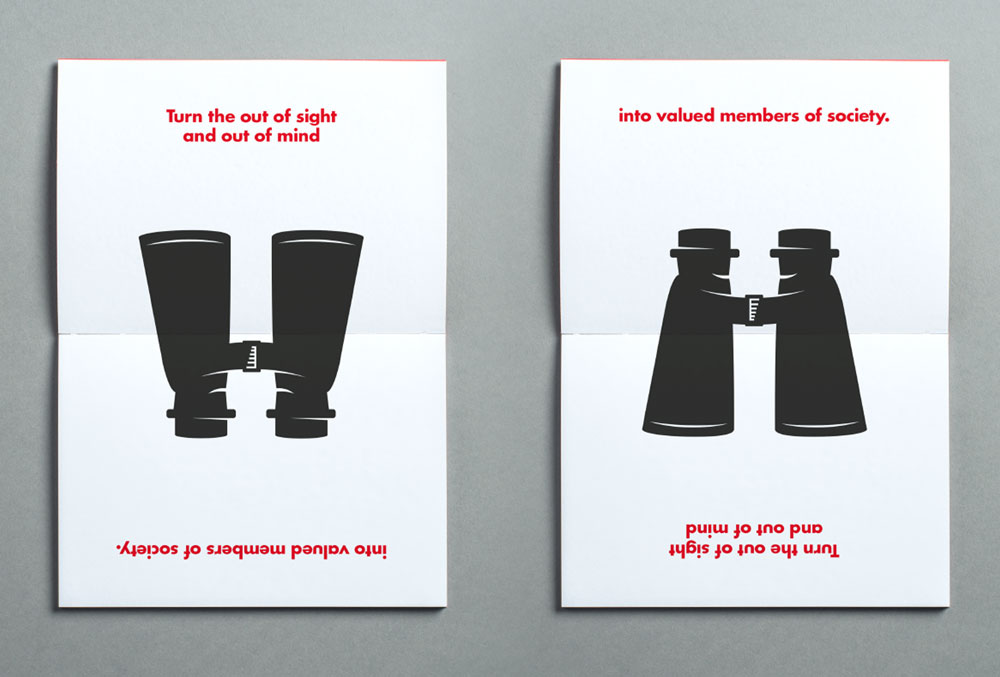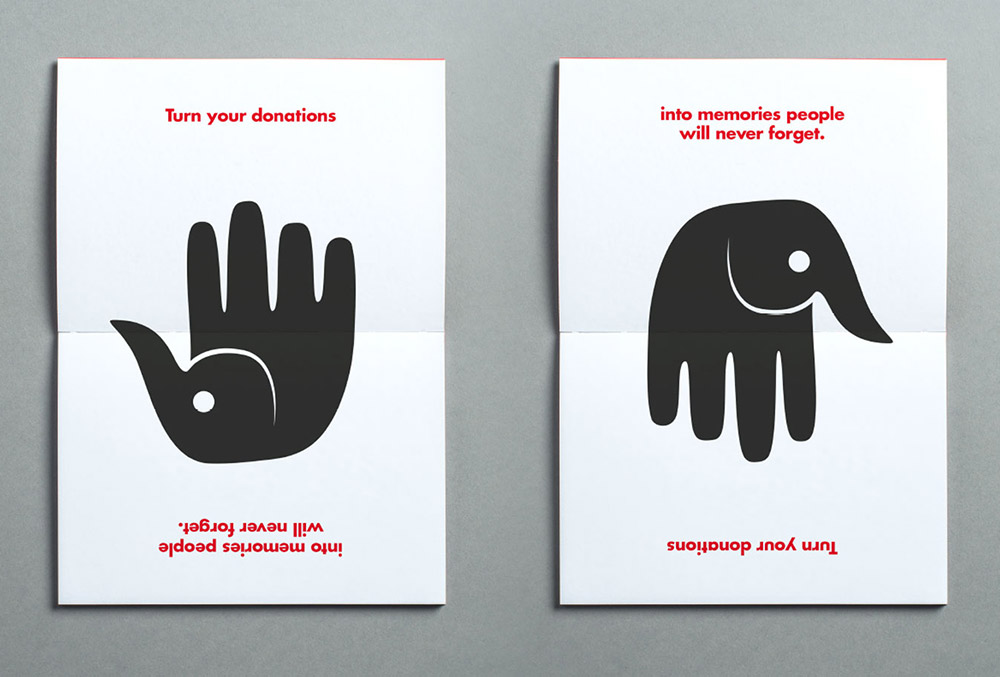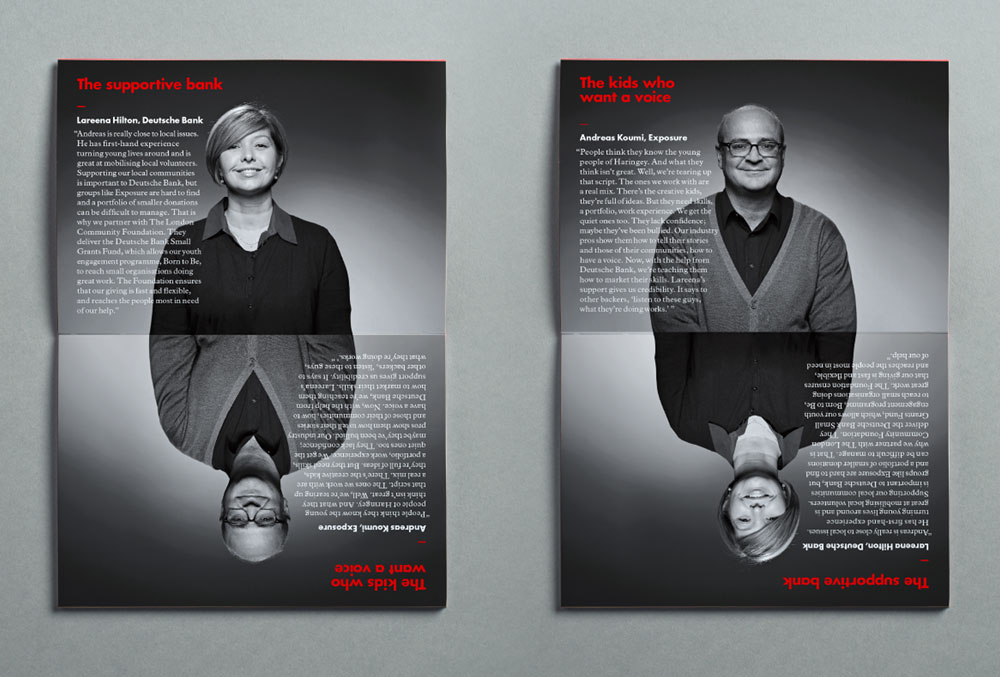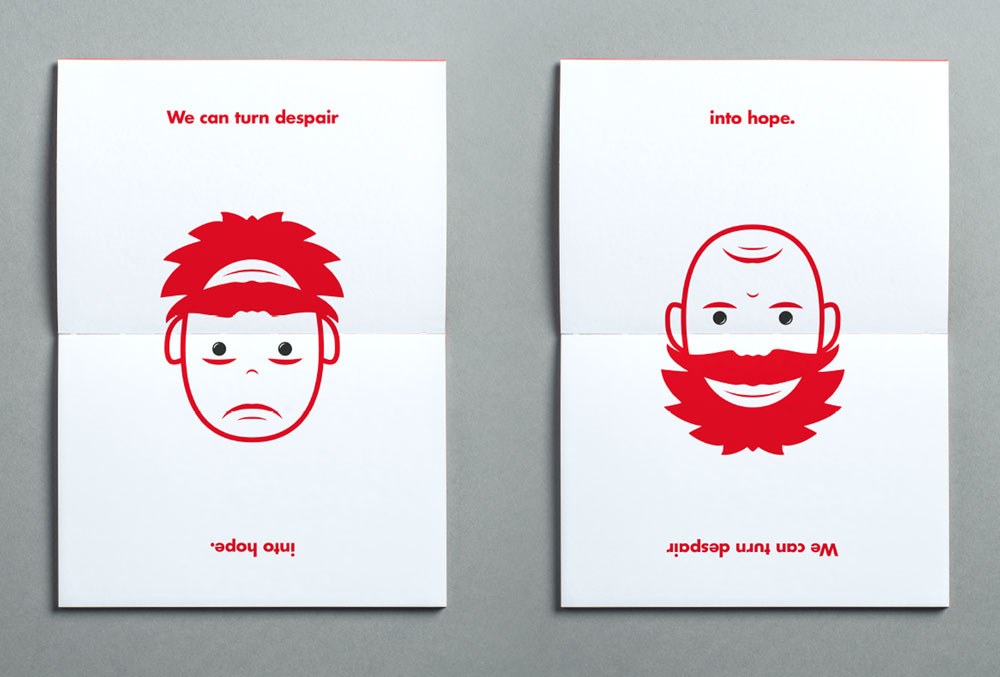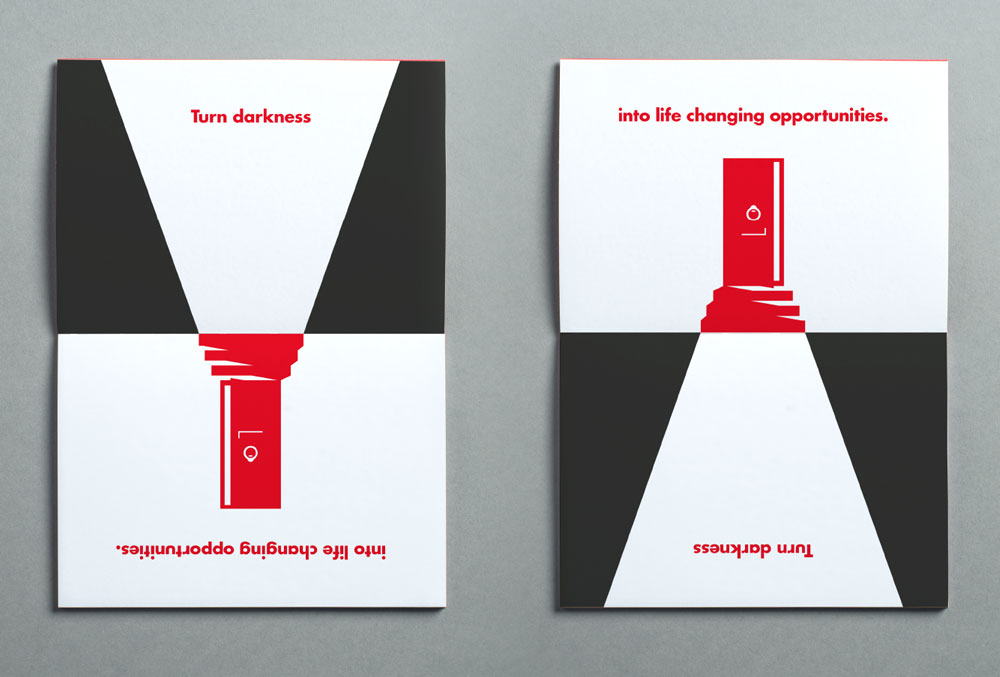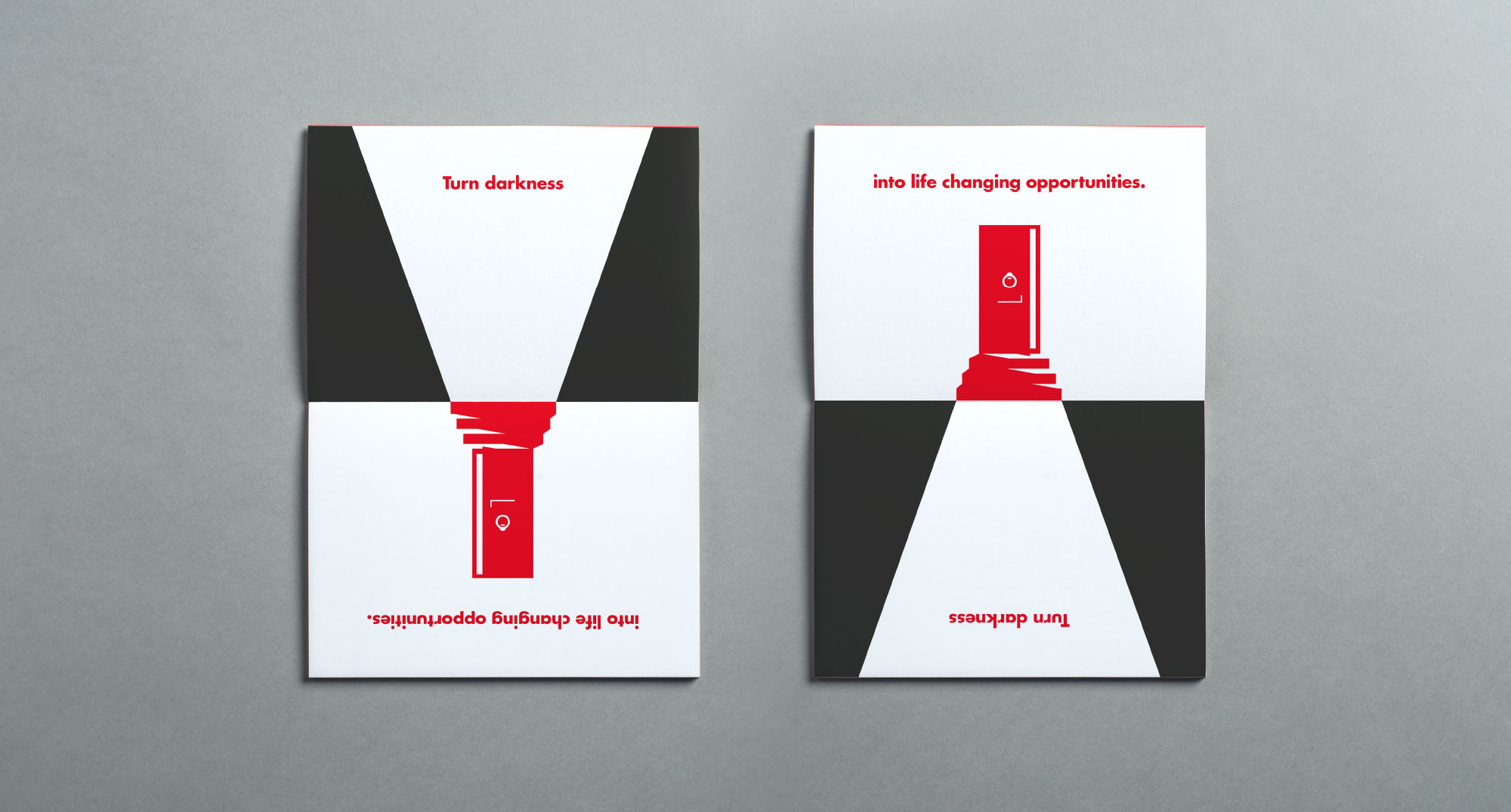 The challenge and solution
BACKGROUND
The London Community Foundation (LCF) is one of thousand's of Community Foundations that span the globe. All are dedicated to strengthening local communities, creating opportunities and tackling issues of disadvantage and exclusion. 
THE CHALLENGE
LCF 'turns lives around' by connecting Londoners who need the most help with donors who are willing to give. Their, and our biggest challenge was to explain what they do, simply, in a way that does their role justice.
HOW WE SOLVED IT
We came up with a simple, empowering idea – that together LCF, current and potential donors and determined charities have the power to 'turn lives around'.
To bring this to life we created a little interactive book that shows the power of 'you', the power of giving together with the strength and passion of charities and groups that donations support.The intention being that by the end of the book LCF's audience is compelled to be a part of 'turning lives around' across London.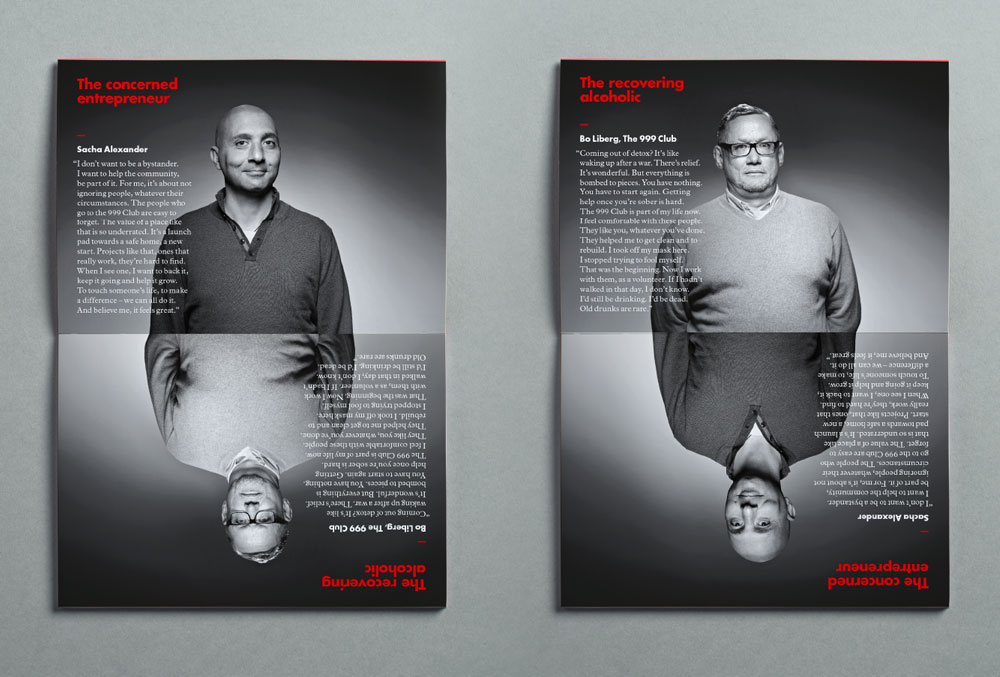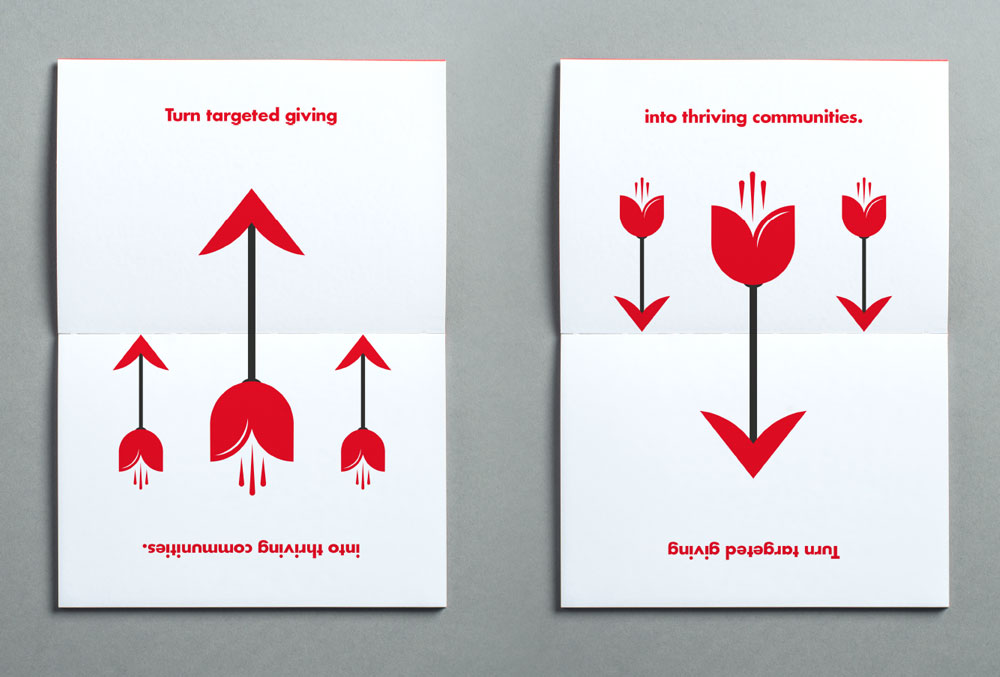 Turning lives around
A booklet was designed by The Allotment that implicitly showed the impact that LCF has on its community and the charities they support.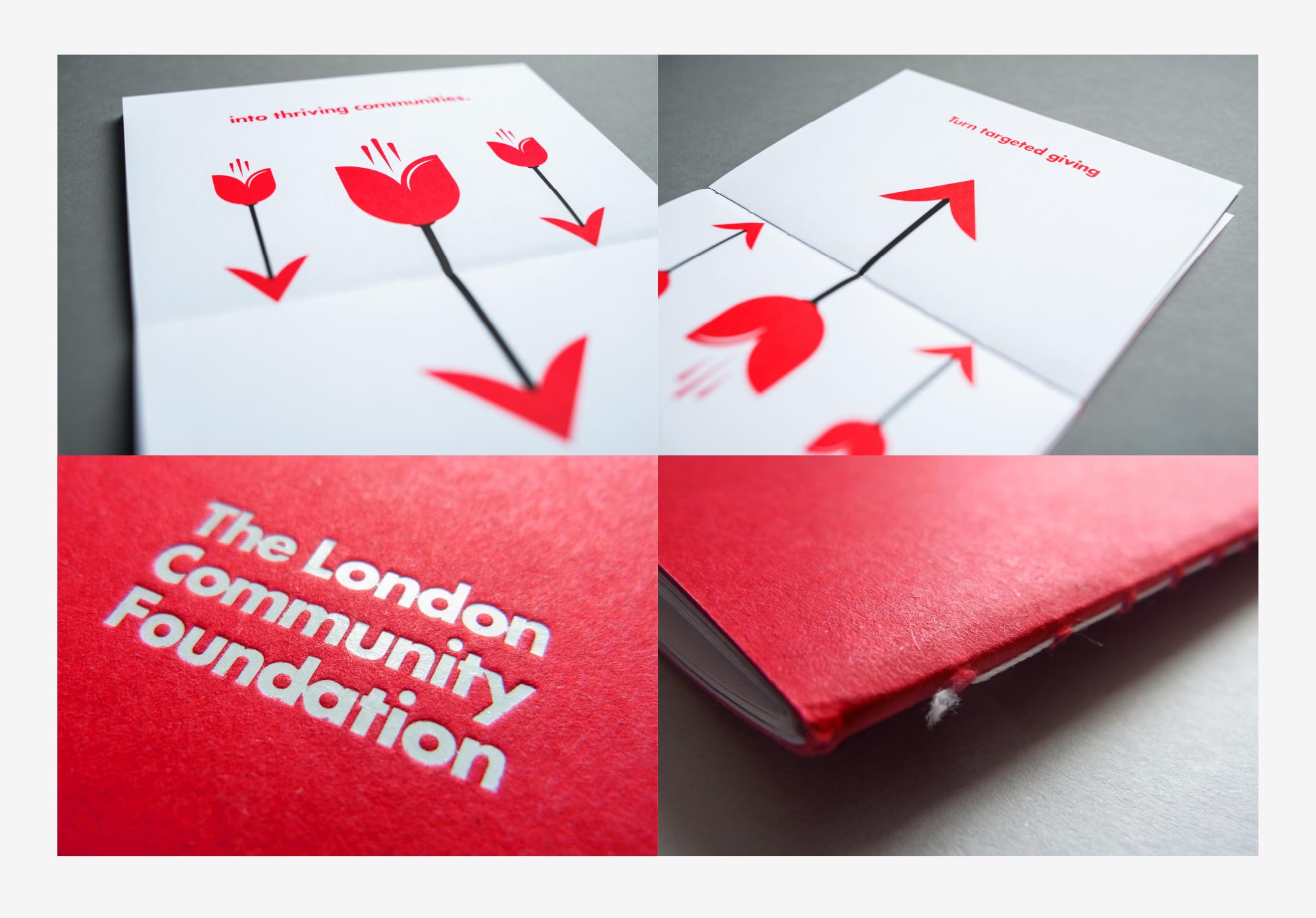 London Community Foundation campaign
The London Community Foundation (LCF) is dedicated to improving the lives of London's most disadvantaged by connecting people who need help with those who are willing to give. Since 1995 LCF has given nearly £50 million in funding to more than 9,500 charitable projects.

Capturing the idea of 'changing lives' required a simple solution as resources were limited.