CONNECT
Join us on social media
"This was a challenging brief but we are delighted with the outcome. It is a multi-platform brand identity that is vibrant, cohesive and really unifies our extended City Network radio offering while maintaining what's at the heart and soul of every single local Bauer station – their relationship with their listeners and their locations."
NICK BUTTON, MARKETING DIRECTOR, BAUER CITY RADIO NETWORK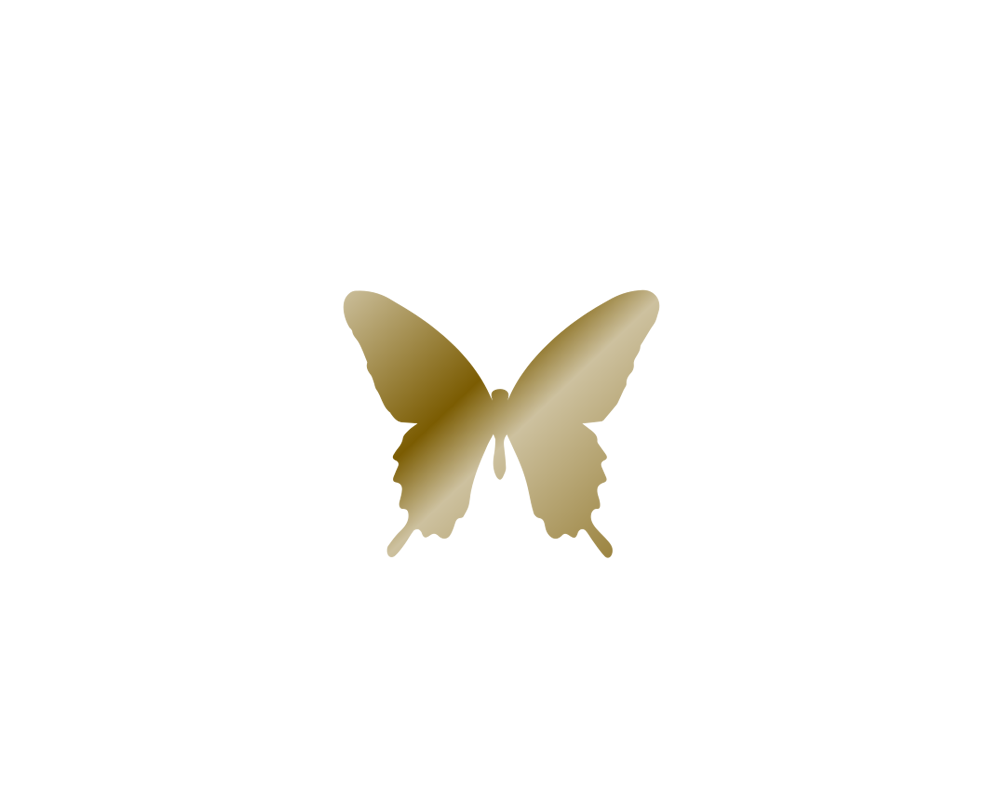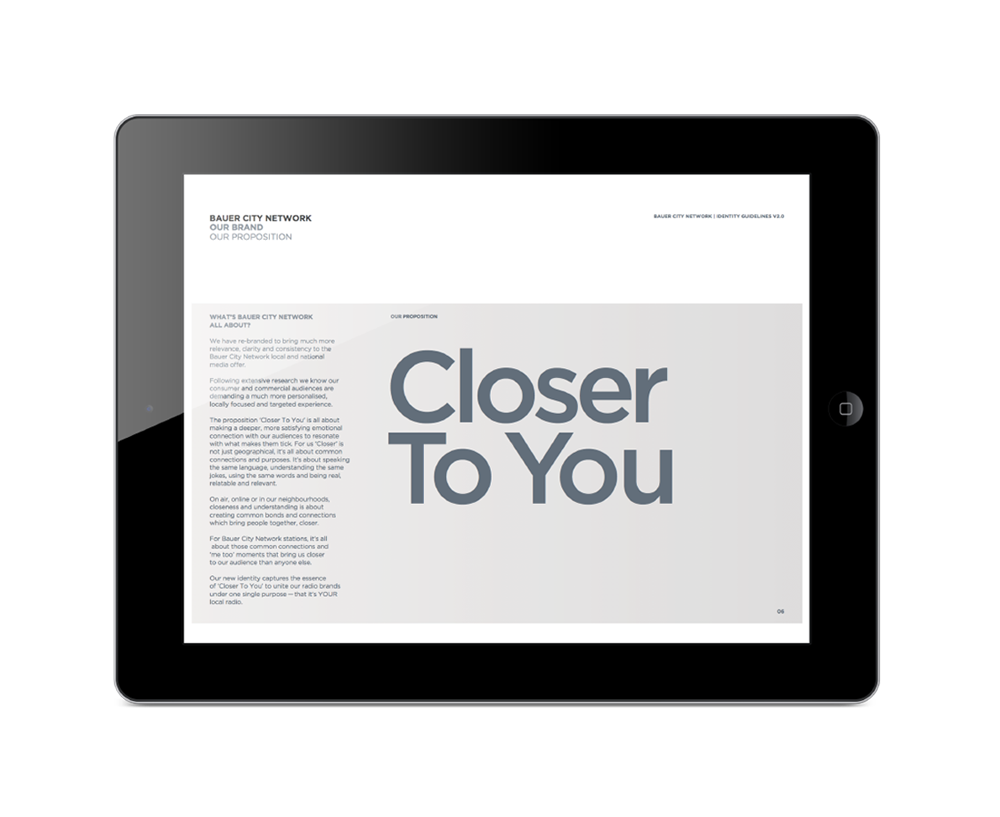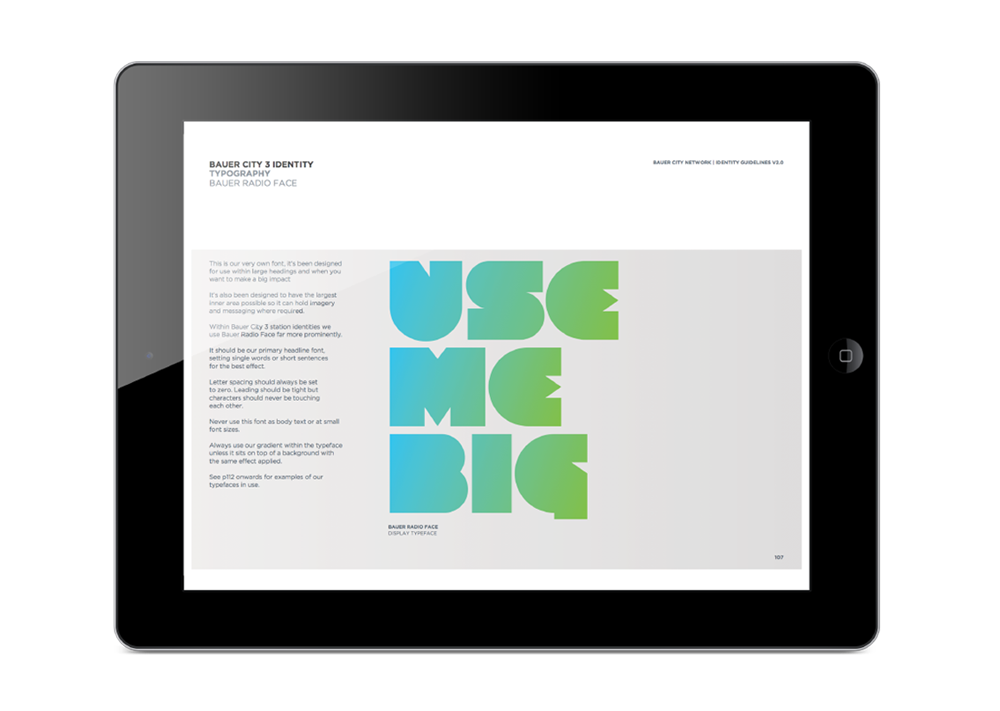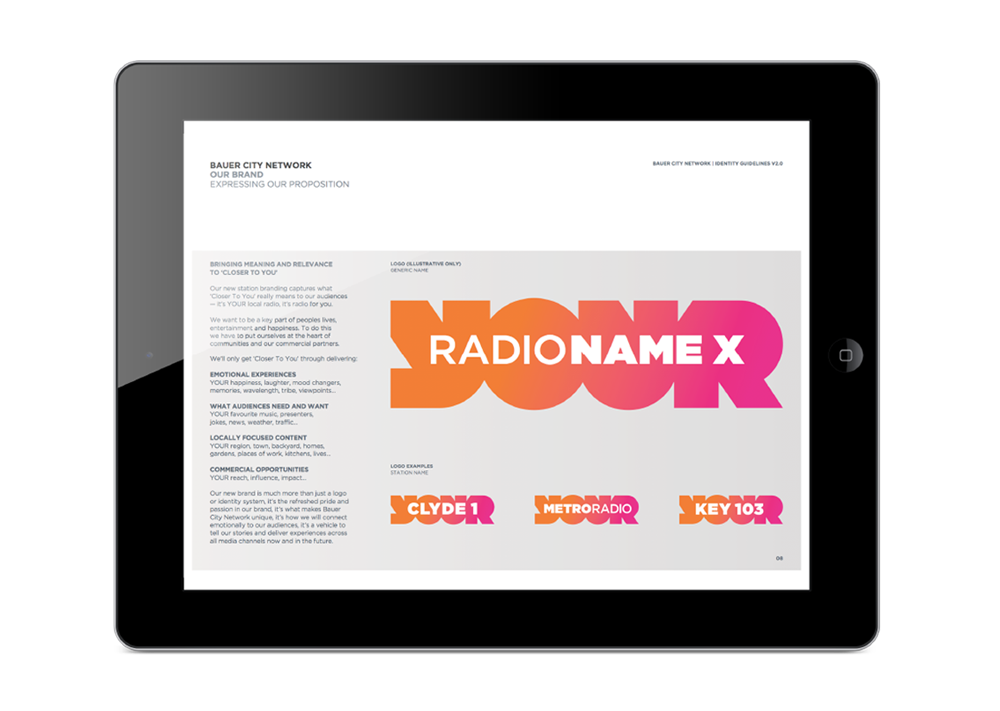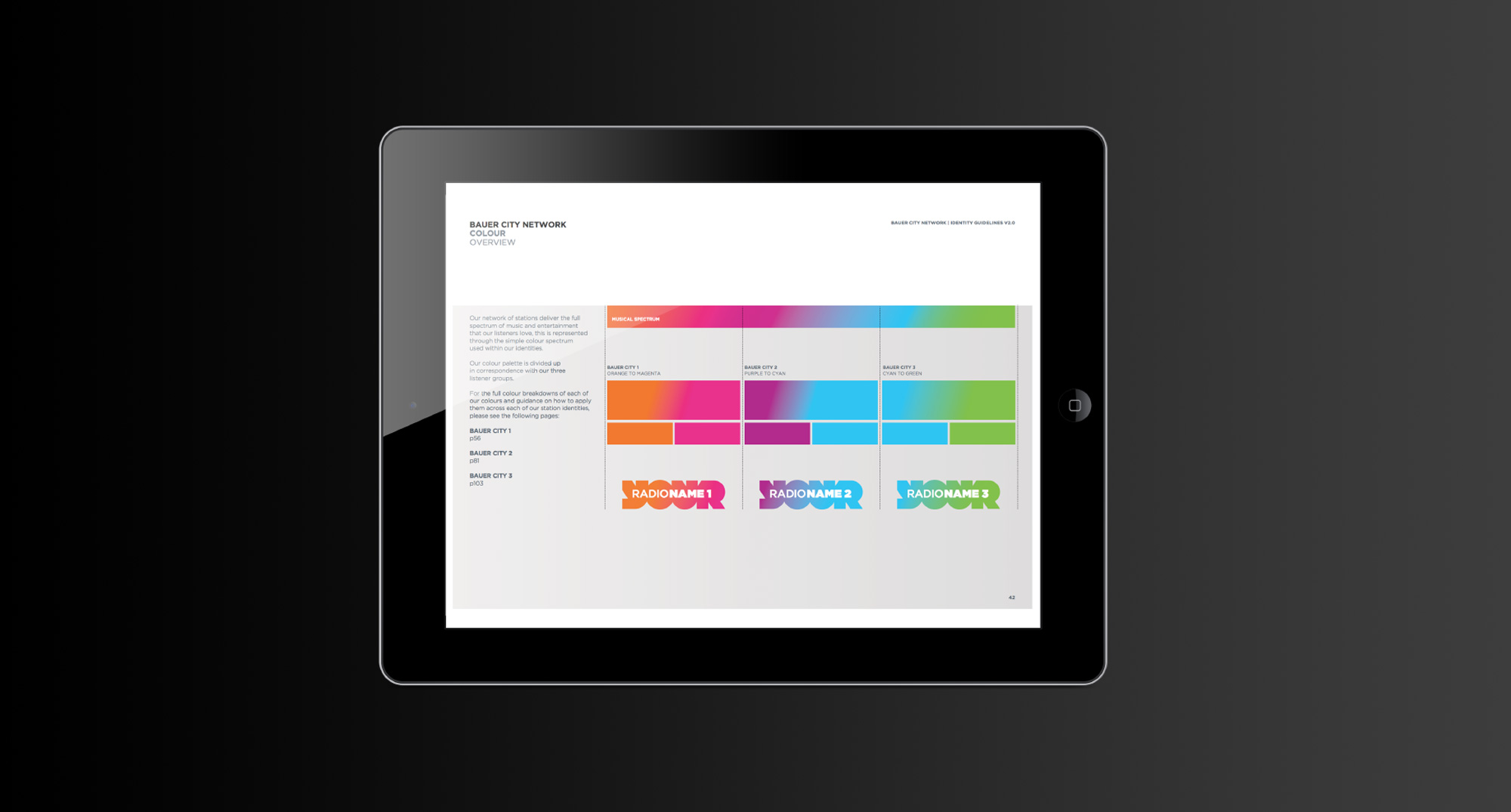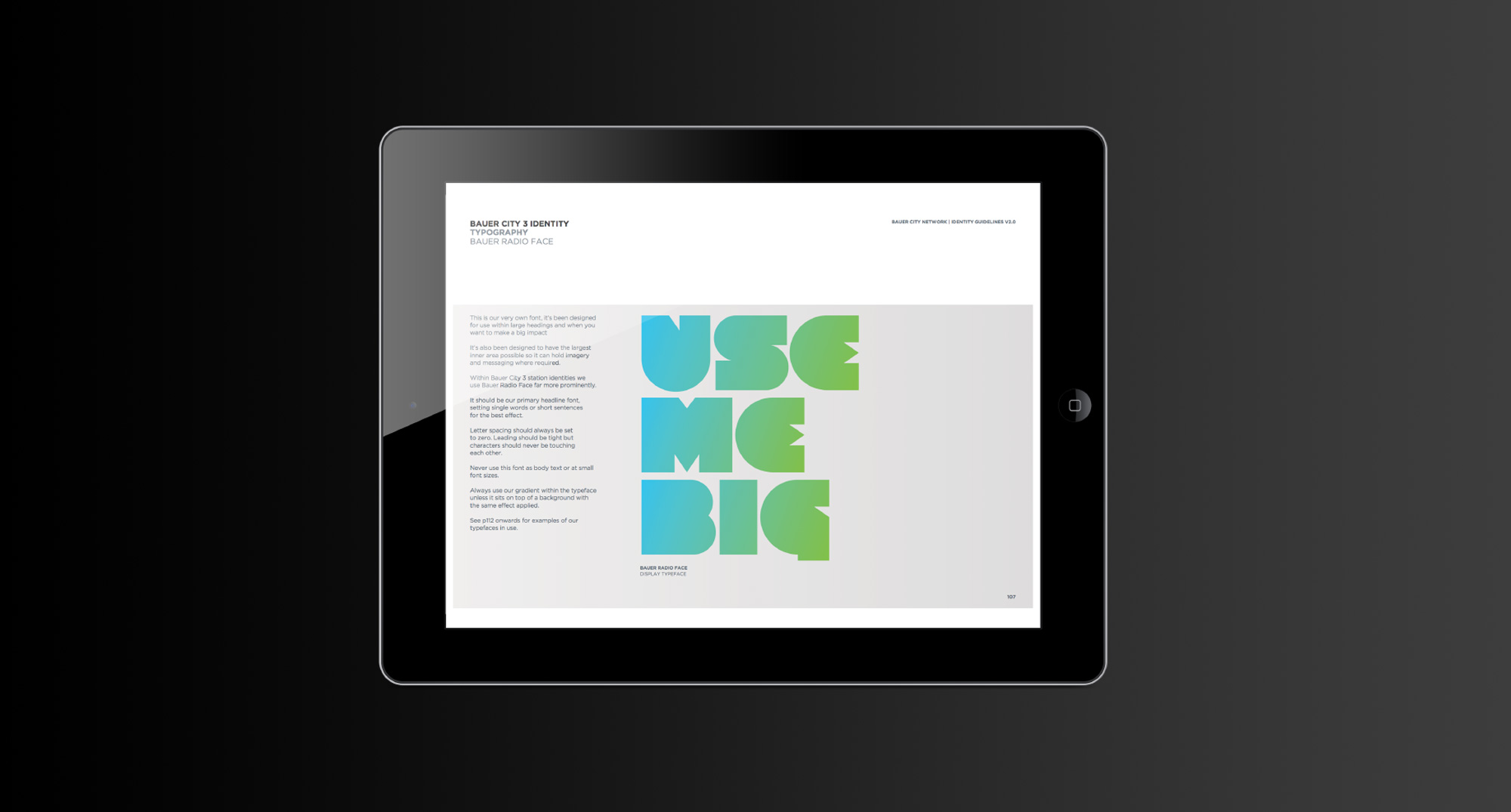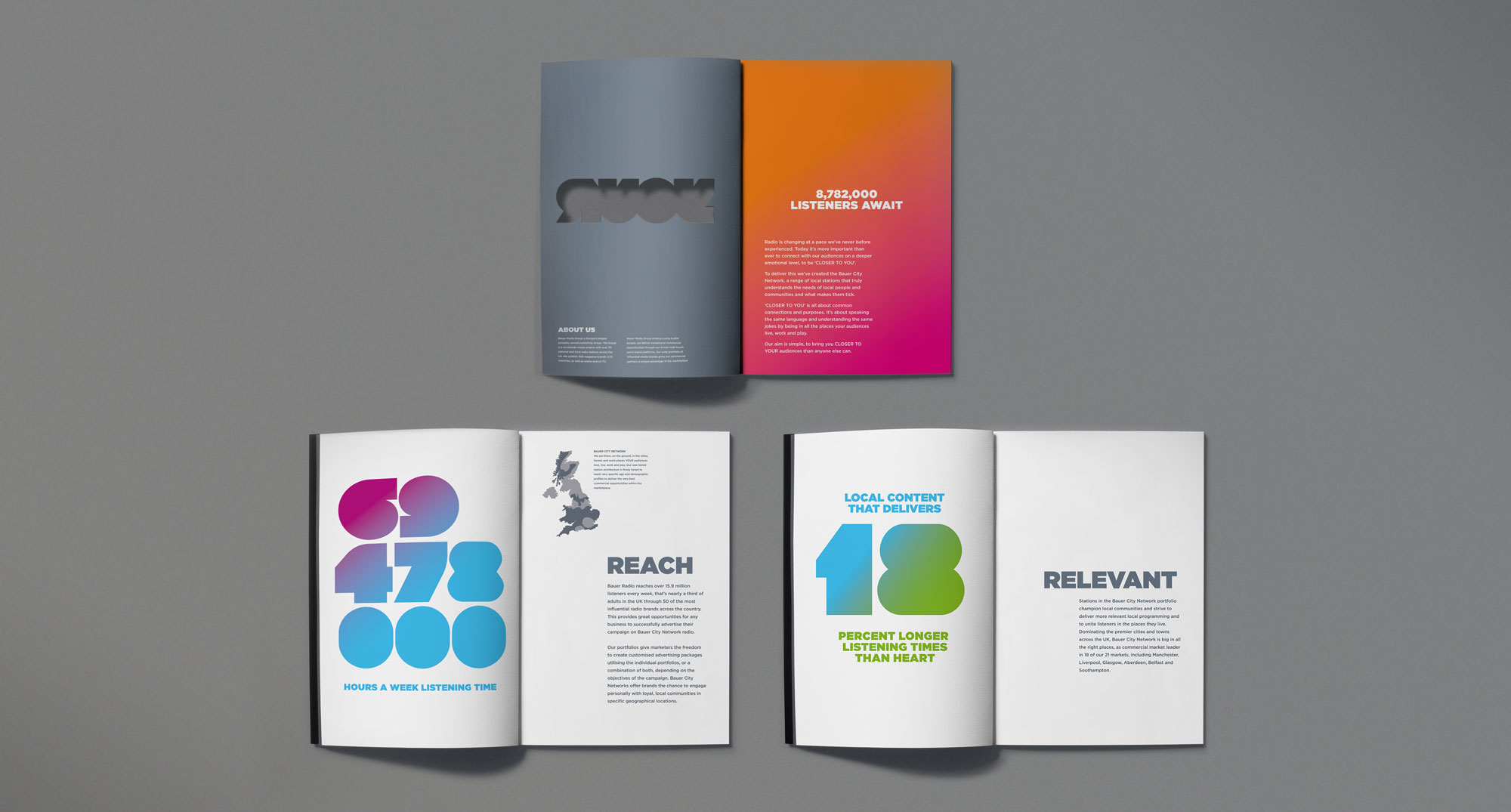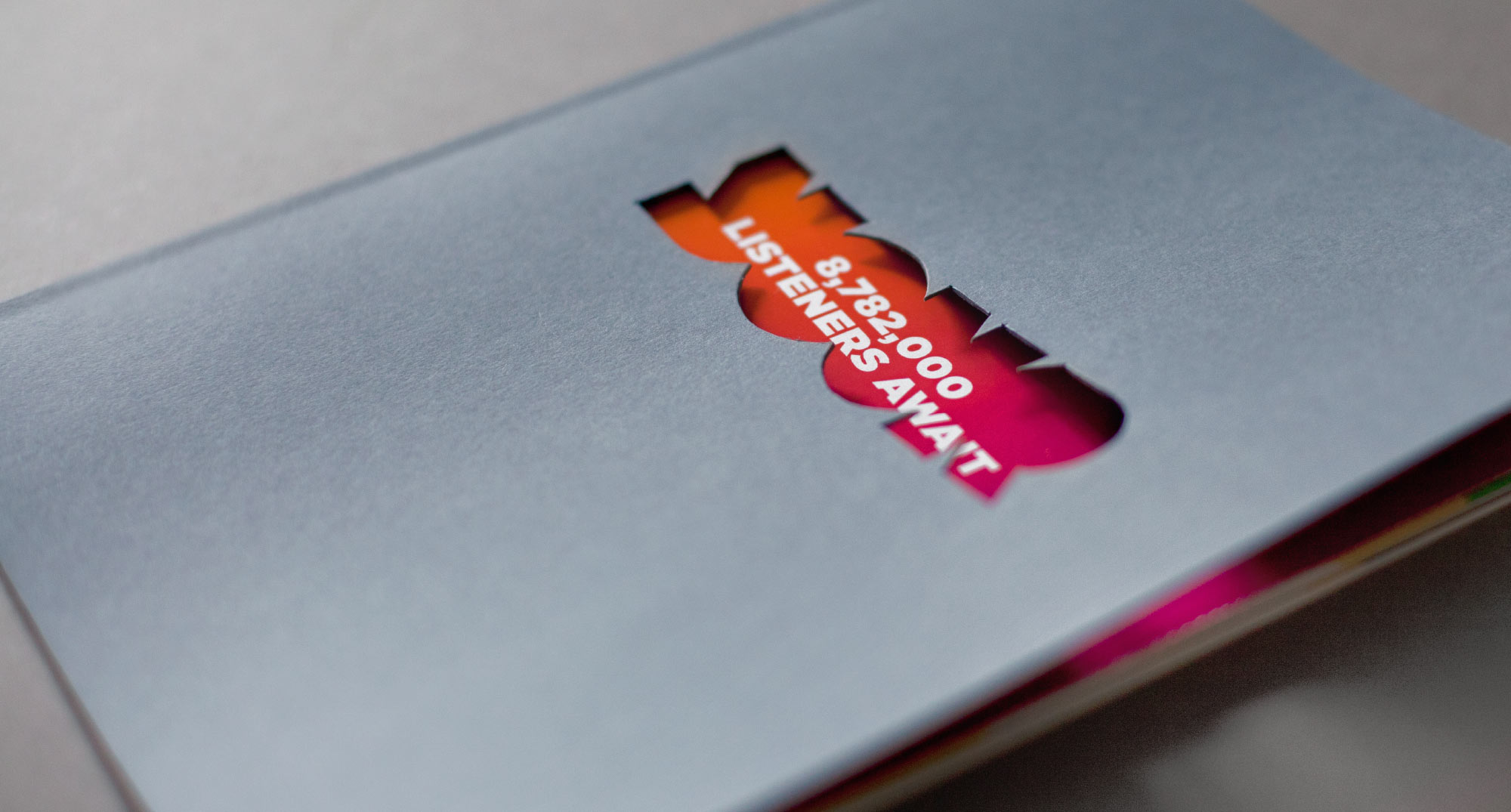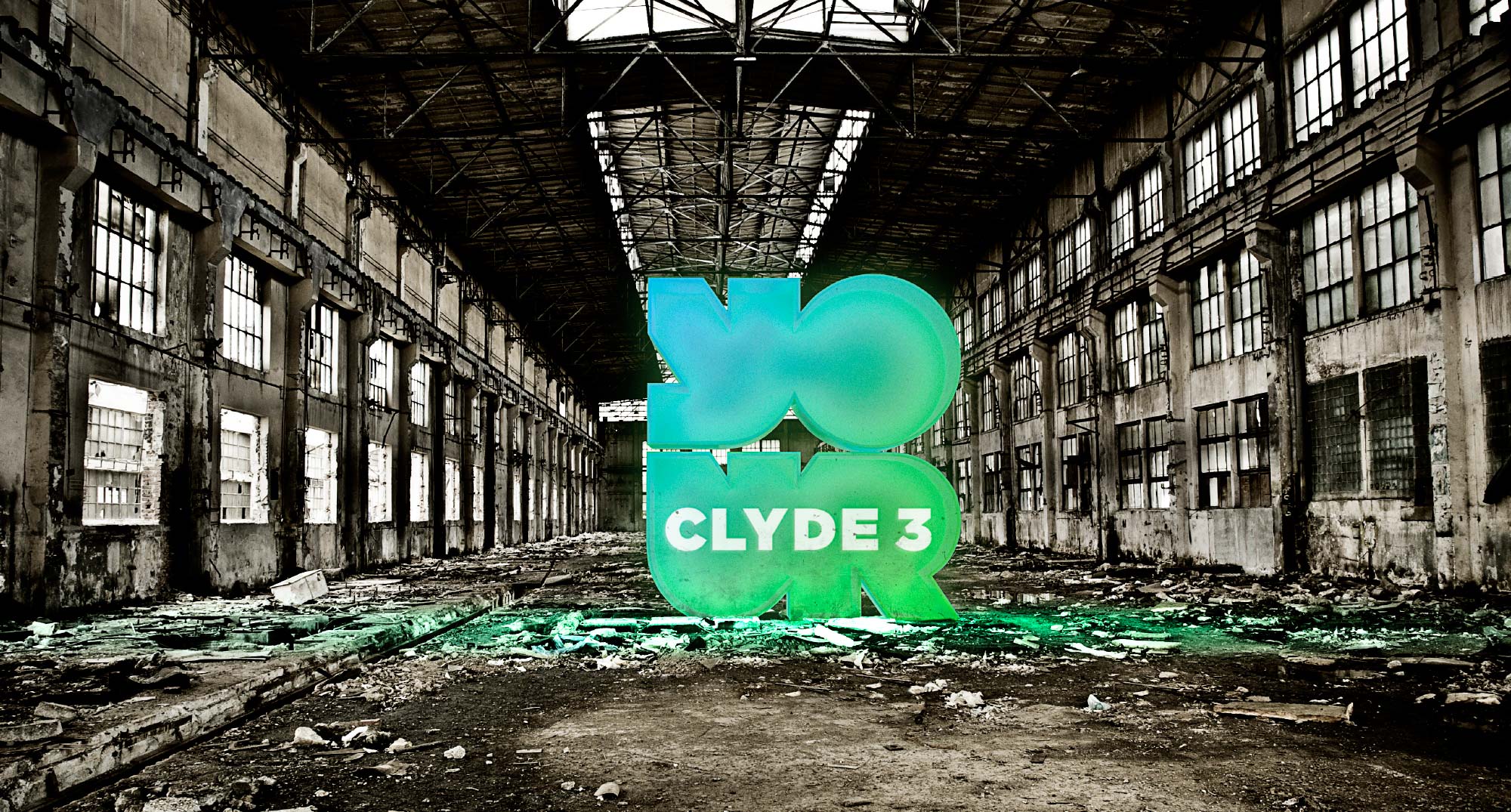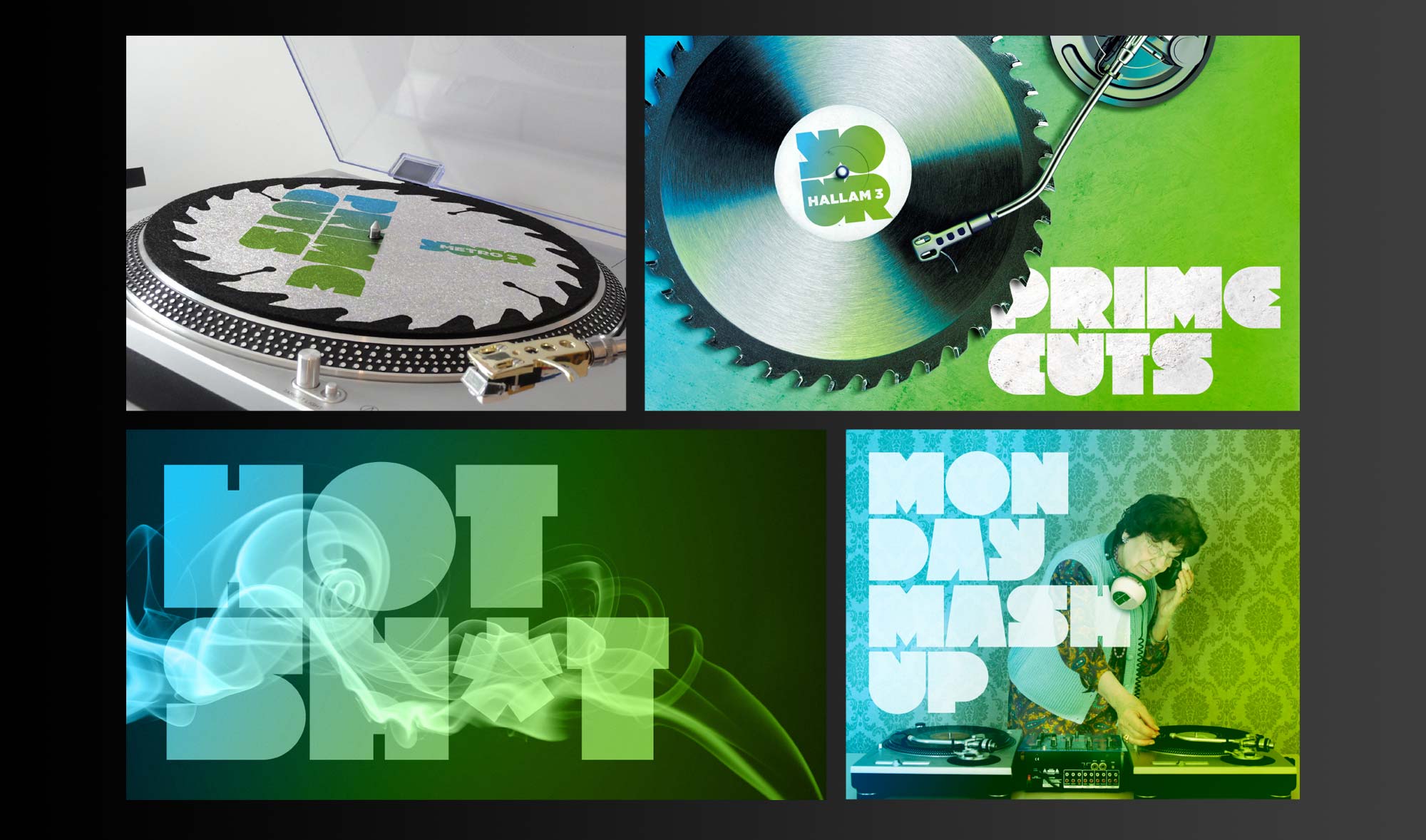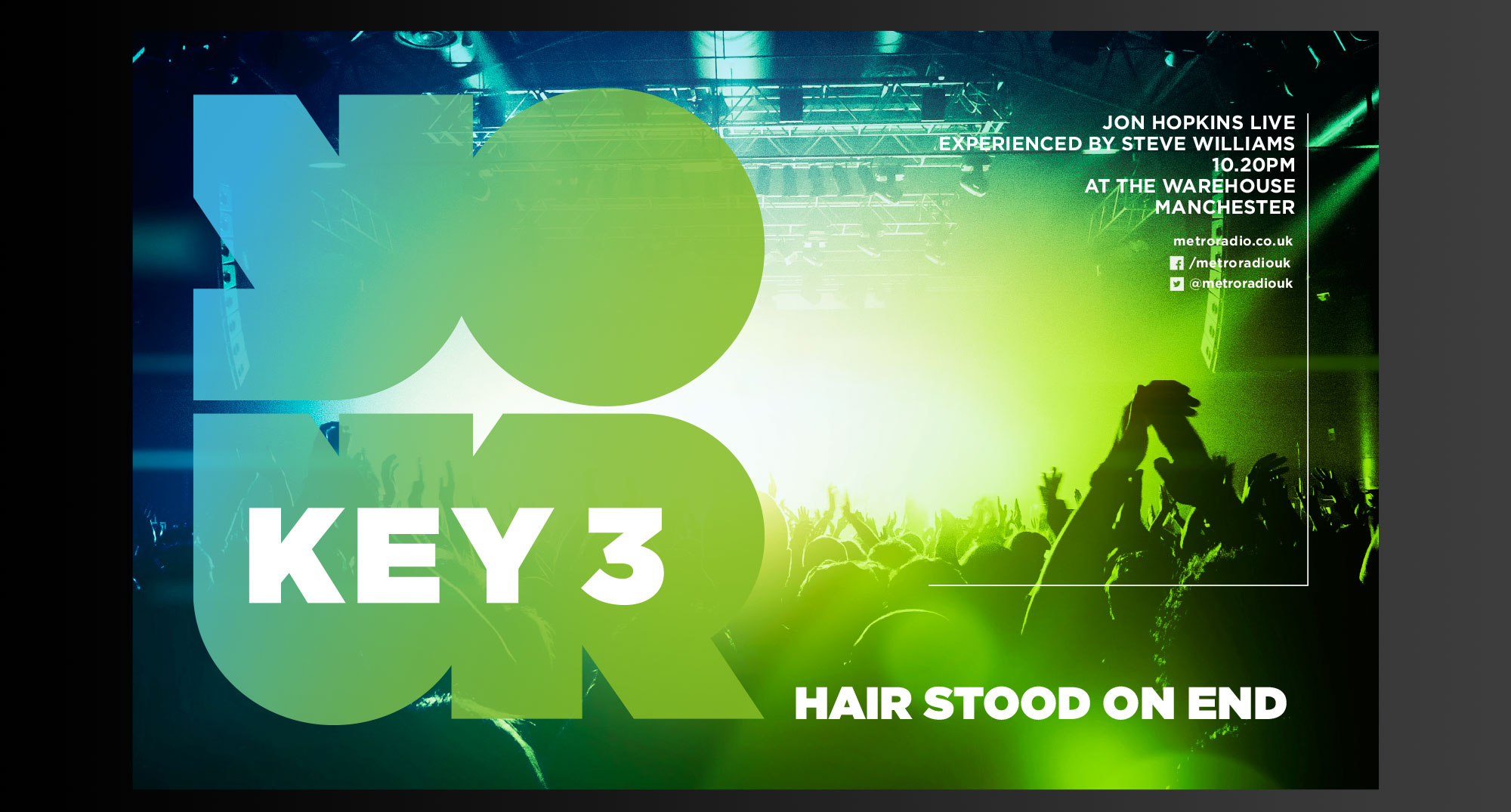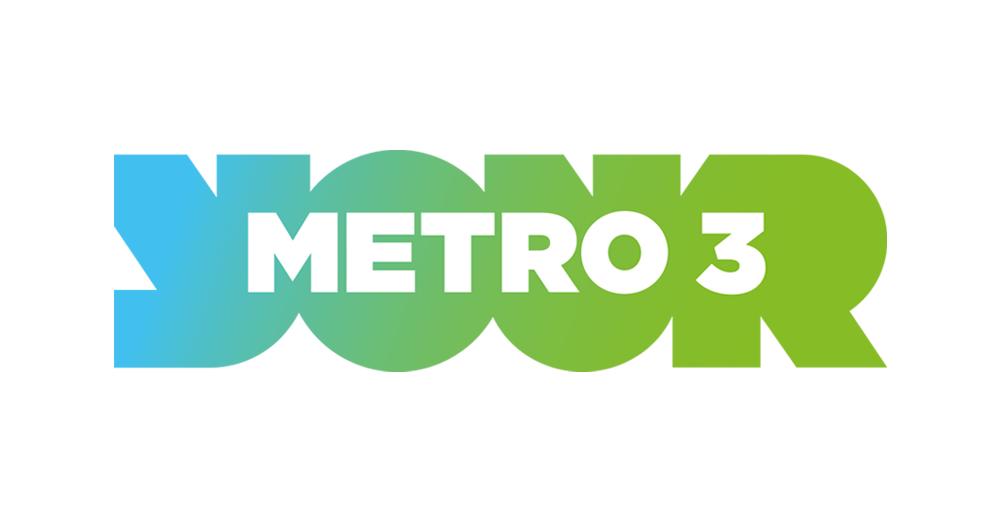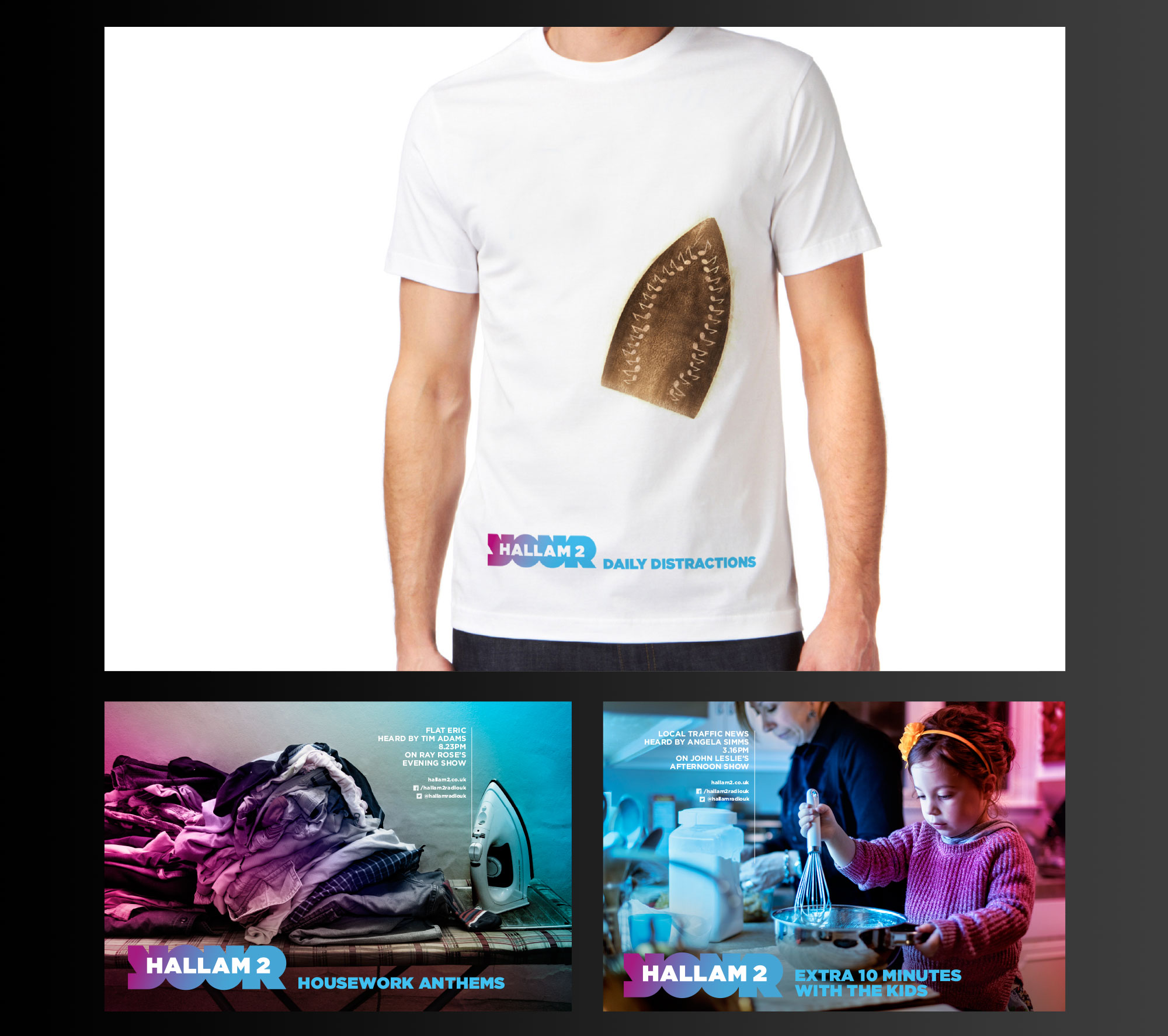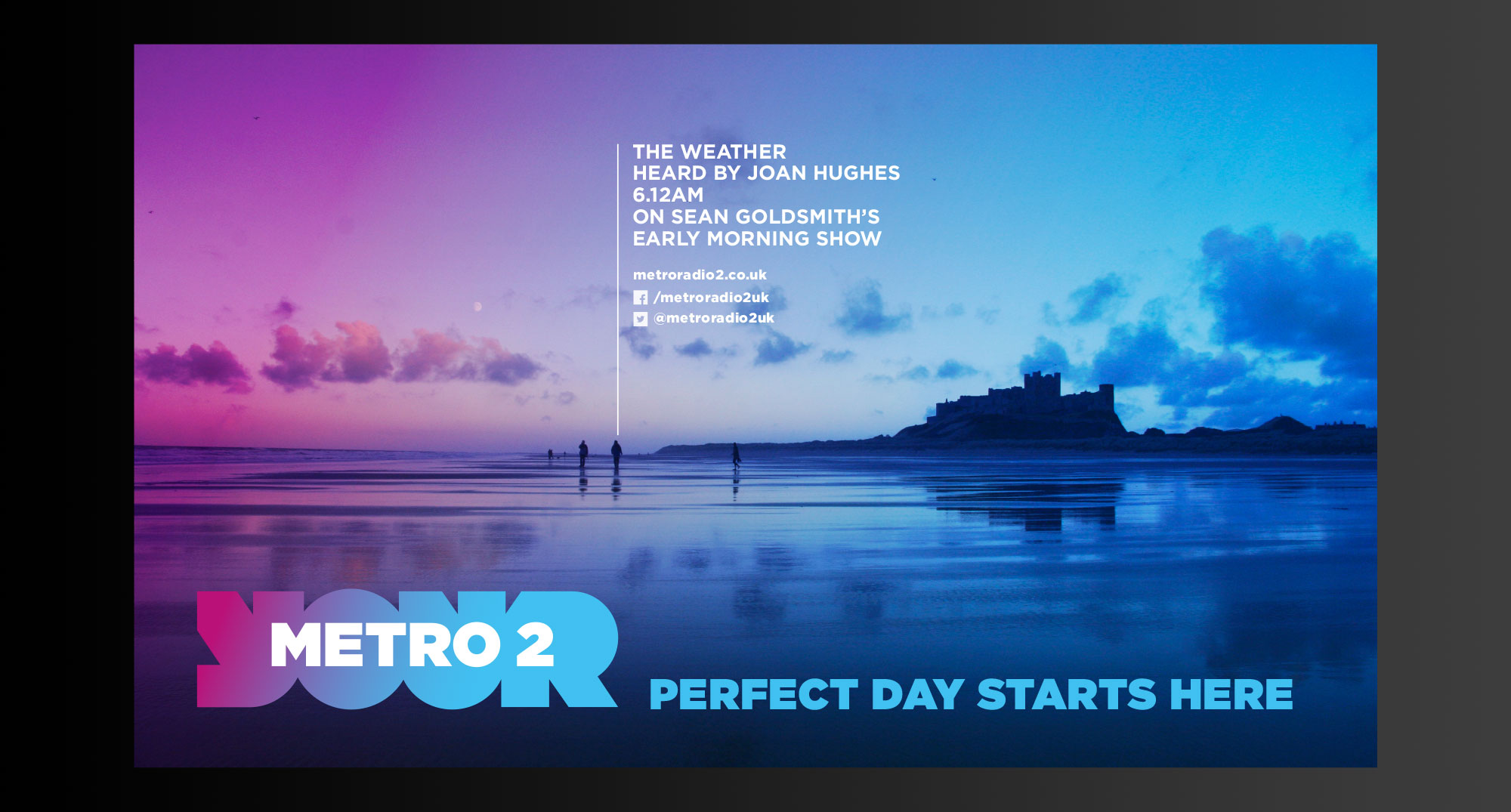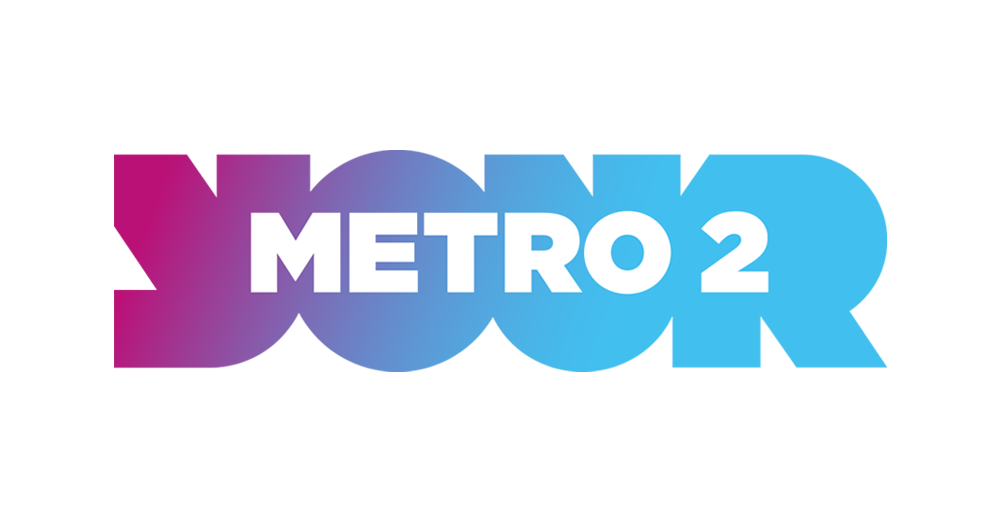 Bauer City 2 Radio Station identity
Aimed at 44-60 year olds, these stations focus on the classics and are for a more mature audience, it is about nostalgia tempered with the biggest hits of the day when the mood is right.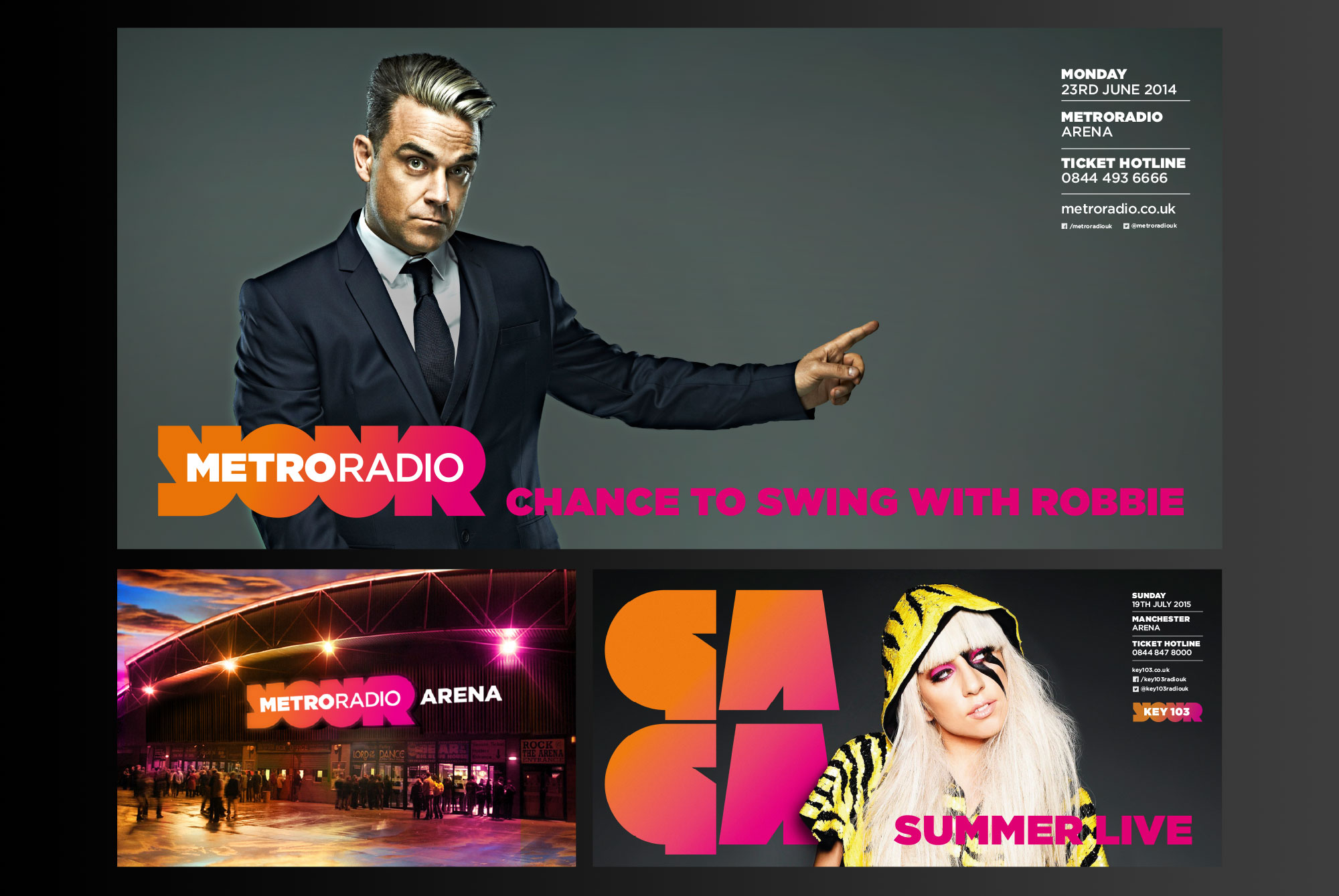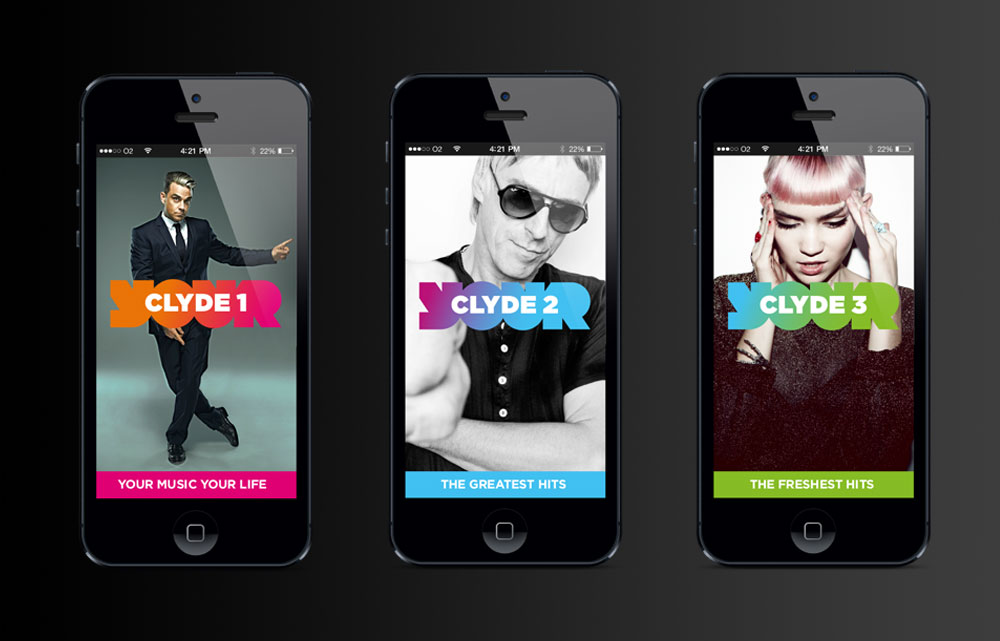 The challenge and solution
BACKGROUND
Bauer Media UK reaches over 22 million consumers in the UK through a portfolio of multi-platform media and entertainment brands including Kiss, Heat, Grazia and Empire. As part of this it runs a family of 43 local radio stations located in the UK's major cities. Stations in the Bauer City Network champion local communities and strive to deliver more relevant local programming and to unite listeners in the places they live. This is part of the wider strategy called 'Closer To You', which focuses on Bauer's ability to tailor content to local listeners and thereby provide a more targeted offer to national advertisers.
THE CHALLENGE
The Allotment's challenge was to bring all of the existing 43 radio brands into a more consistent identity architecture as well as creating a proposition that was inspiring and exciting. The solution had to work within a complex naming structure – the existing radio brands had significant equity – and across multi-platform audience channels. The solution also had to be adaptable so that the local radio marketing teams could leverage the individual brand identities to meet their own commercial objectives. The brands had to be applied to 43 different websites and a wide range of touchpoints from digital through to events.
It was a complex brief that needed a simple and clever solution.
HOW WE SOLVED IT
To reflect the overarching strategic proposition of 'Closer to you' our creative strategy focused on developing a unifying structure around the word 'YOUR' ie. Your Metro Radio, Your Clyde etc. The 'YOUR' element personalises each brand to the station's locality and acts as a flexible graphic window to create a very ownable brand property. Each channel within each radio station has a distinctive tone of voice and uses different gradient colourways to create individual identities.
The project culminated in the provision of a comprehensive set of brand guidelines for the individual marketing departments in each of the radio stations.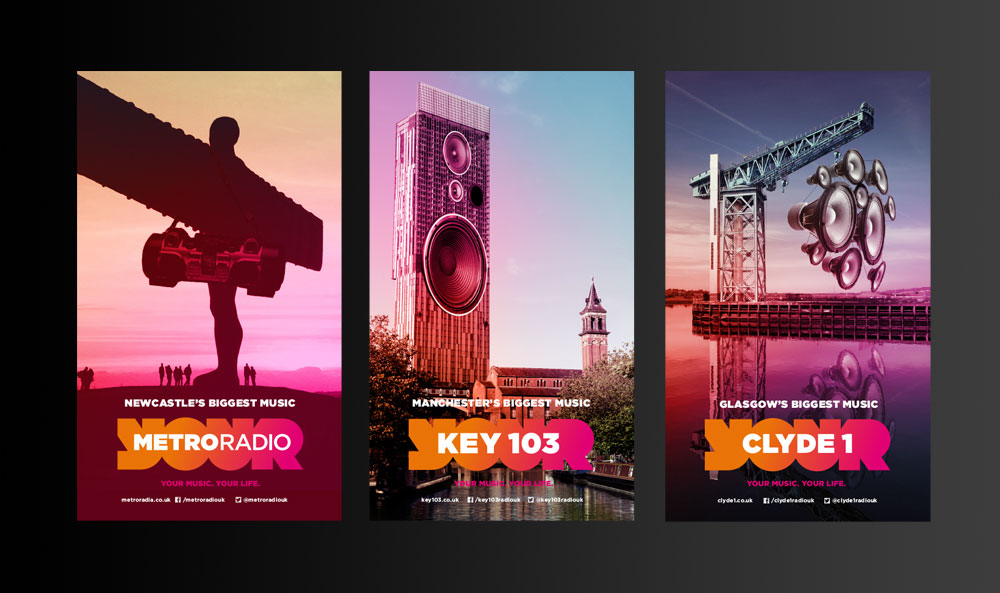 Bauer City 1 launch campaign focused on delivering 'the biggest music' to 'YOUR' cities and communities.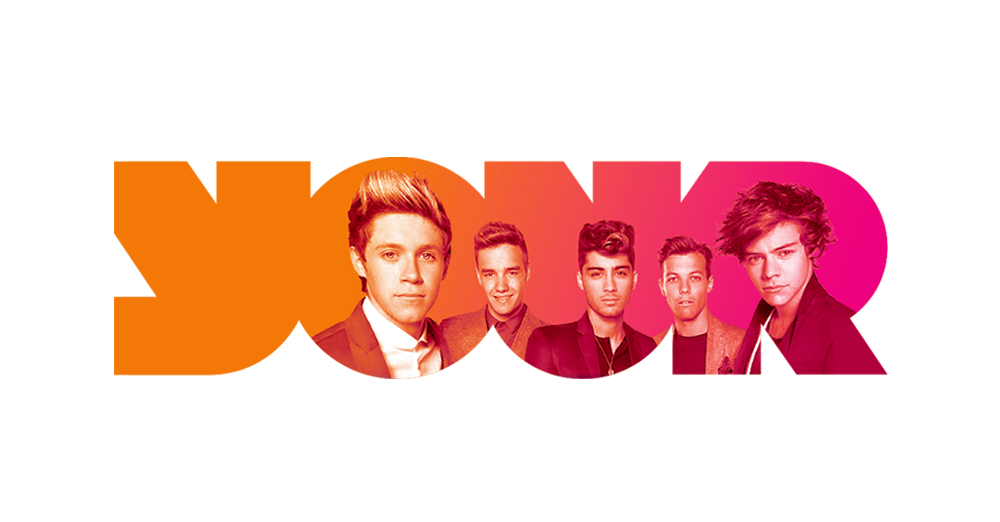 Bauer City Radio Station identity
The logo was a window to YOUR hits, YOUR stars, YOUR celebs, YOUR entertainment.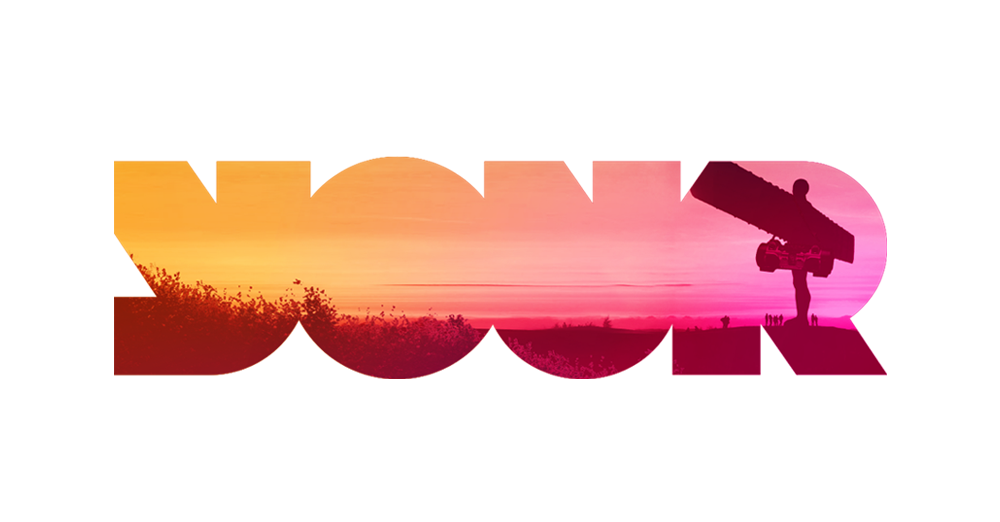 Bauer City Radio Station identity
It's radio for YOUR community, YOUR streets, YOUR places of work and for YOUR home. The new identity enabled Bauer to connect with audiences on a much closer, more localised level, the logo was a window through which localised content could be seen, heard and experienced.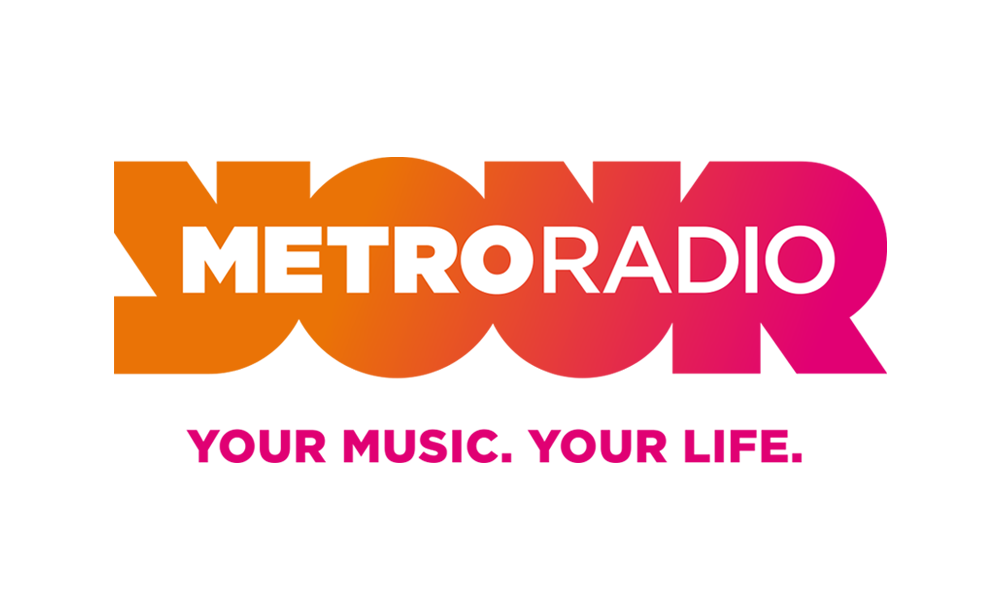 Bauer City Radio Station identity
Aimed at 24-45 year olds, these stations are located in the heart of UK cities. They are larger than life, fun and offer the 'perfect mix' of today's latest hits, mixed with the greatest music from the past 5 decades.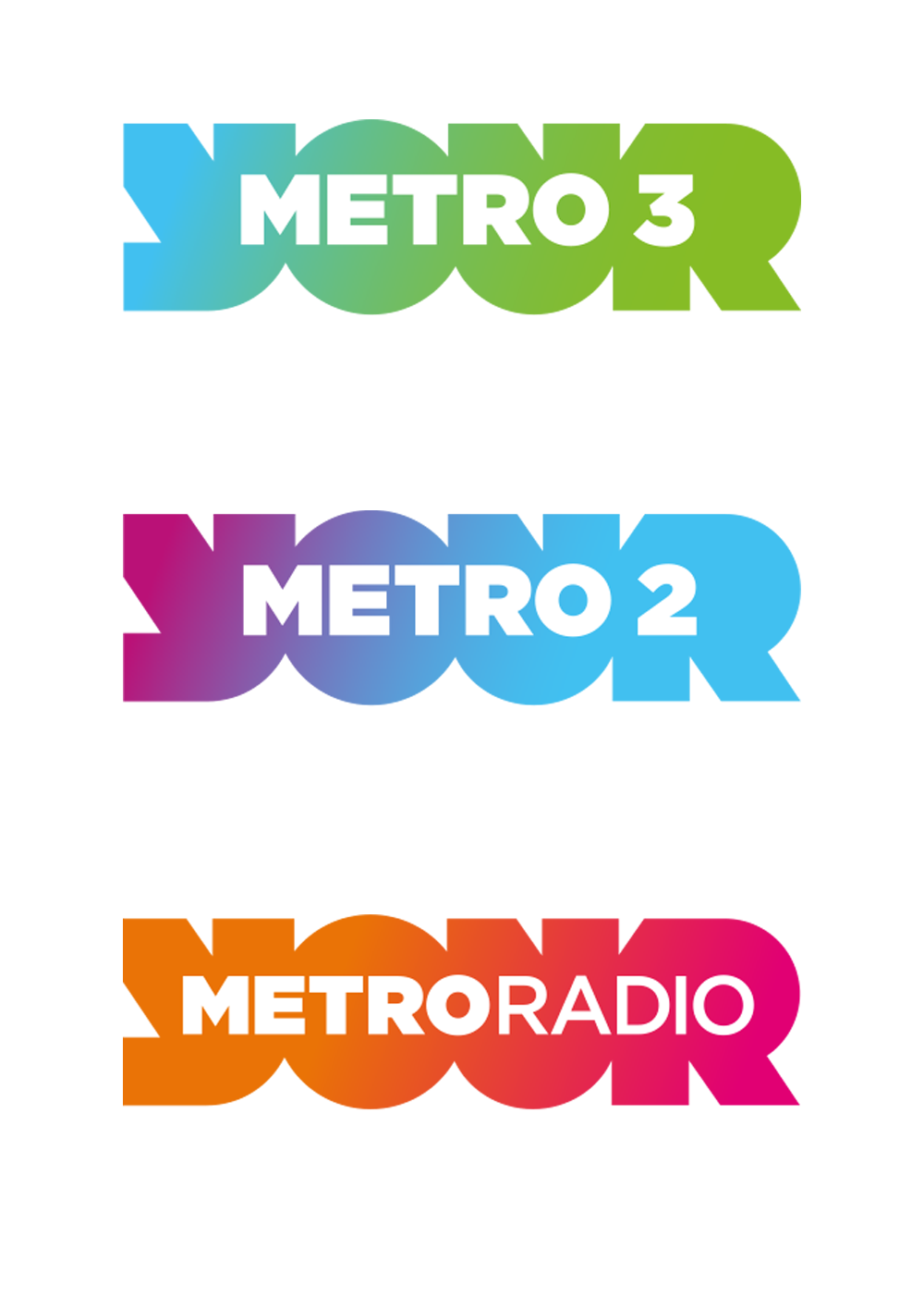 Our dynamic identity system translated Bauer's 'Closer To You' proposition into a simple premise – It's 'YOUR' station, 'YOUR' music, 'YOUR' entertainment and 'YOUR' city. Our identity also incorporated the broad spectrum of music and content offered to listeners citywide through the use of colour, tying all stations together but also allowing each to stand alone.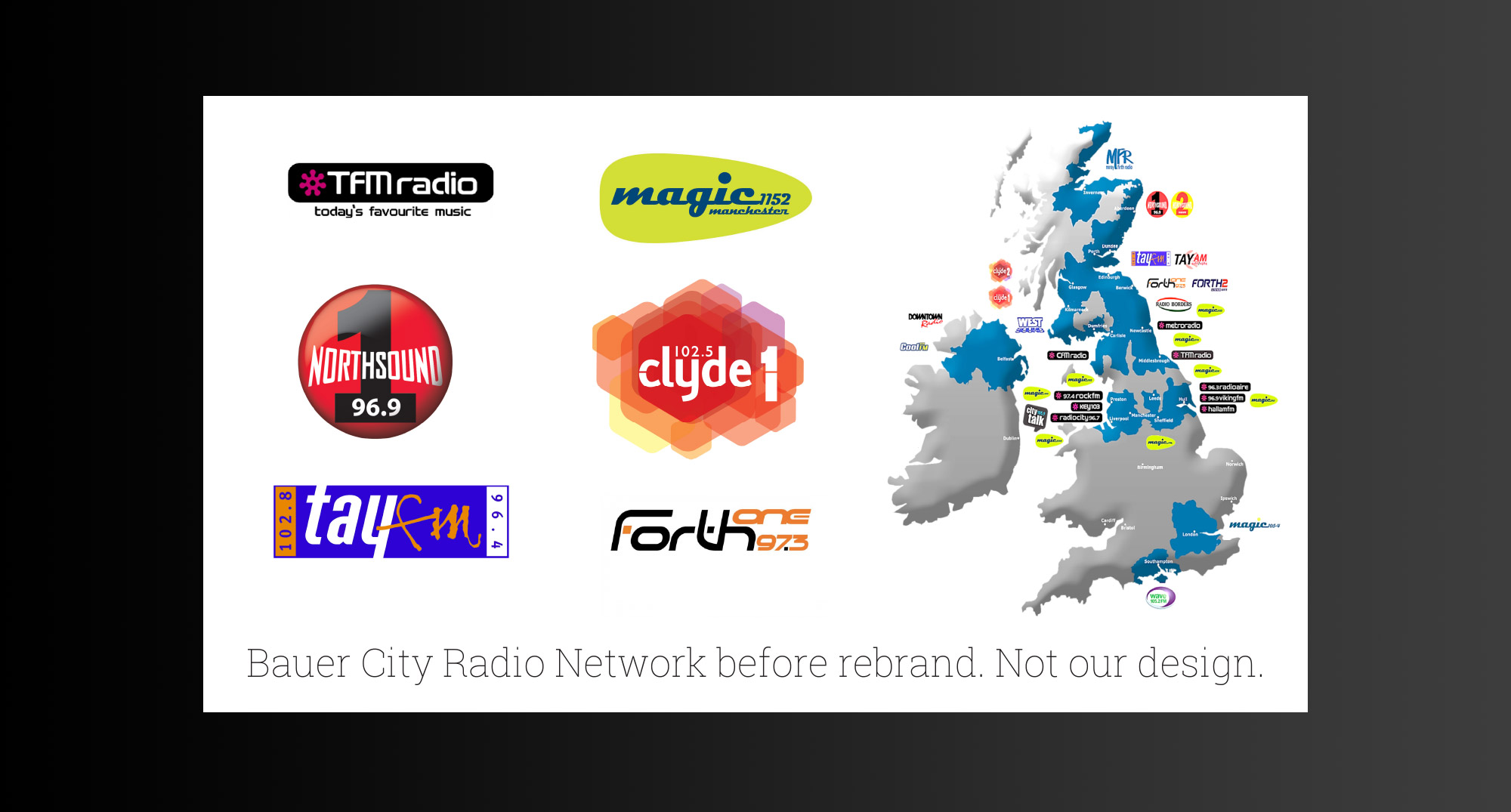 Bauer city network identity
Local radio has a fiercely loyal listener base. So consolidating 43 local radio stations under a single brand proposition while retaining each station's individual identity and character is no mean feat. This was a complex, multi-platform rebrand with tight budgets and timescales. It also had to be cost effective and easy to implement by regional station managers. This was a very tough job indeed; one we relished.

Here's how we tuned into Bauer's challenge to grow listenership and loyalty.