CONNECT
Join us on social media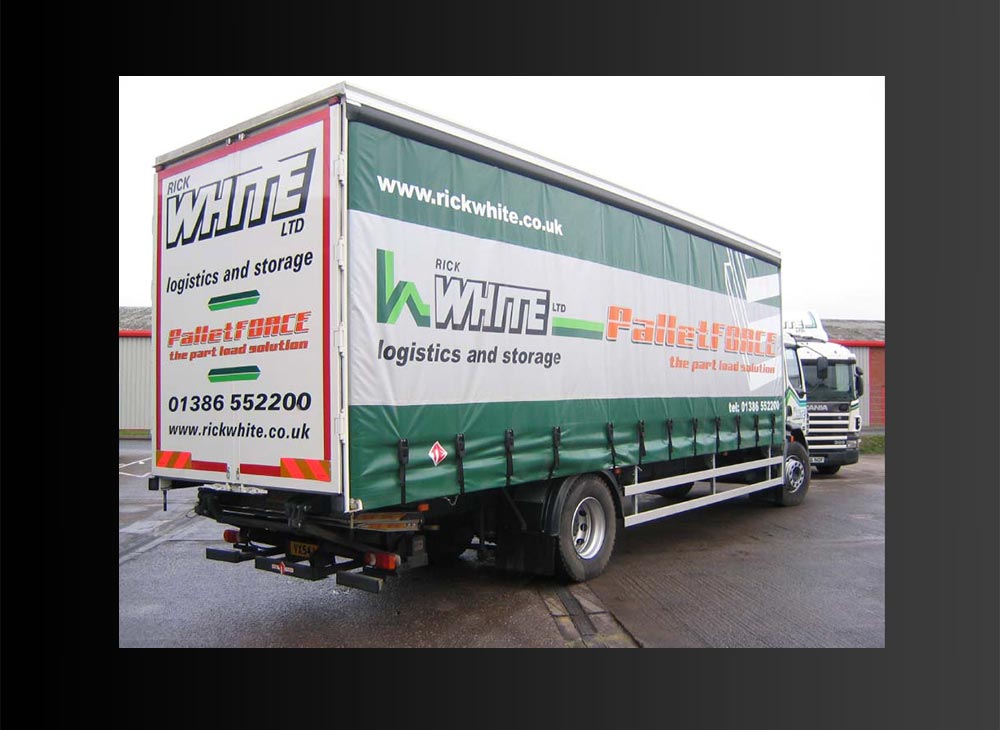 Previous White's brand. Not our design.
"Not so long ago I thought design was simply about how something looked, now I see how it can have an effect on every aspect of a business."
JUDITH STRACEY, CHAIRMAN AT WHITE LOGISTICS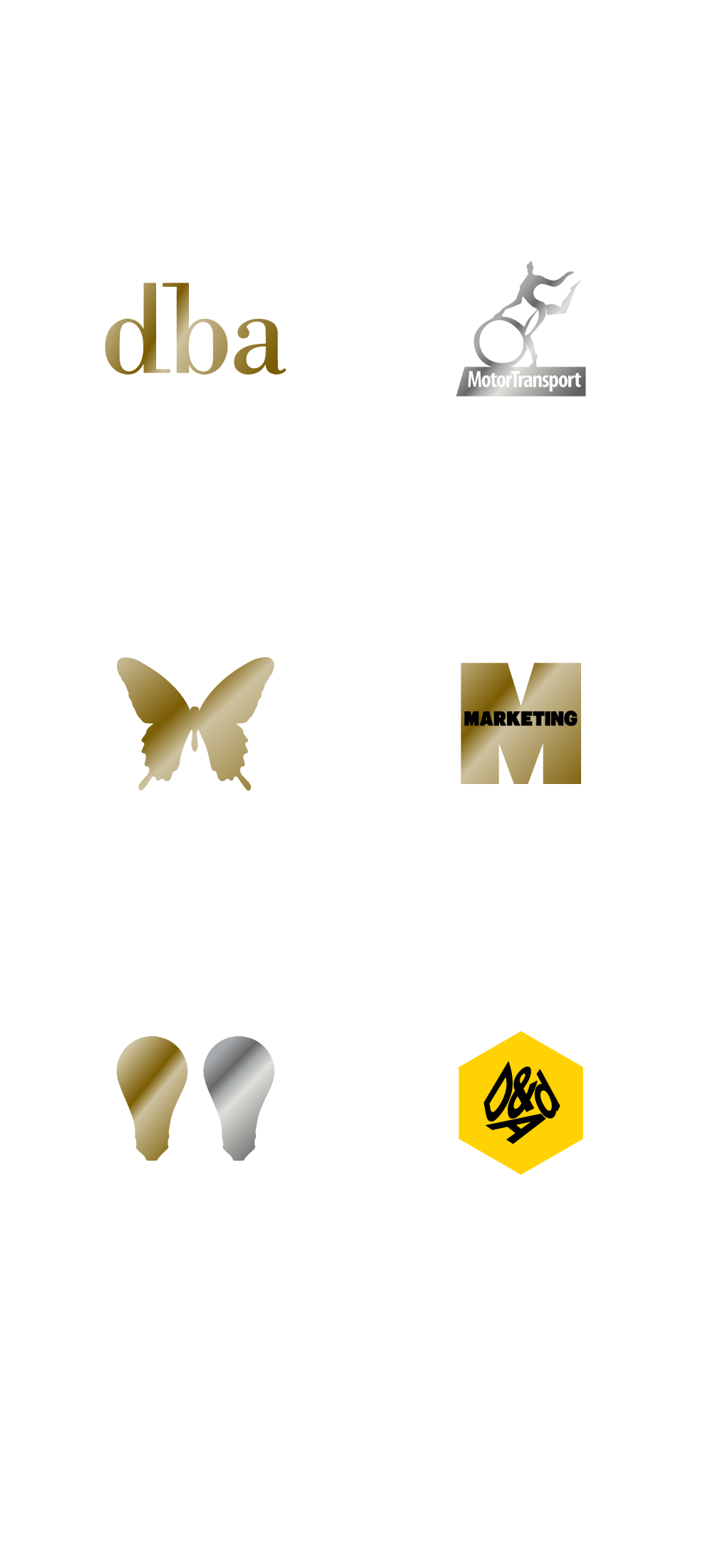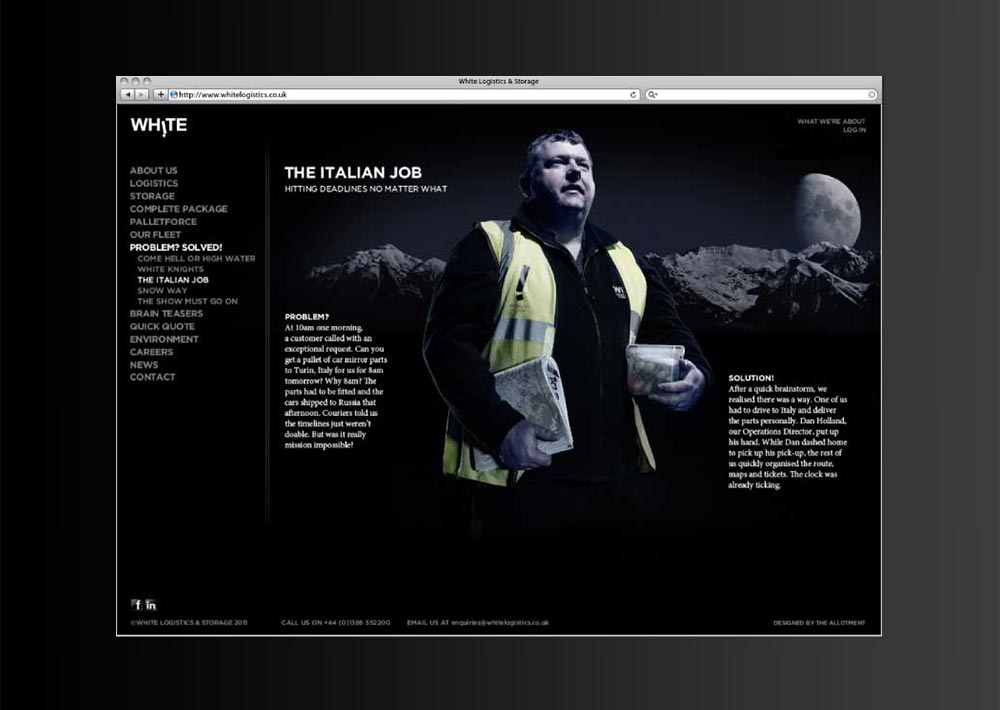 Digital storytelling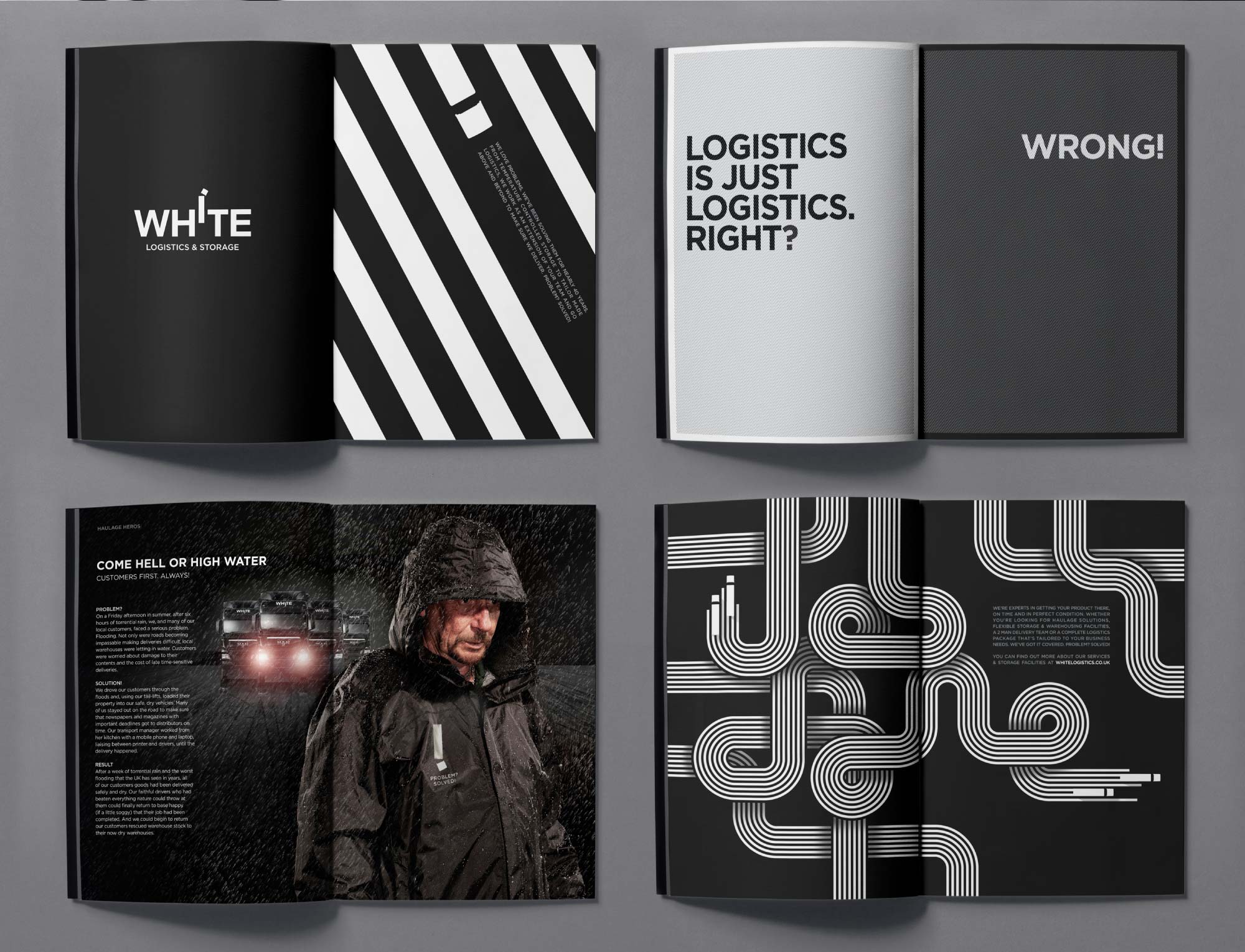 Not a brochure. A 'can do' attitude.
Not drivers. Haulage heroes.
Whether it's literally saving a business from going under in floods or improvising a sledge from a pallet to deliver a sofa in the snow, we brought White's problem solving and compelling stories to life to connect with new and existing customers.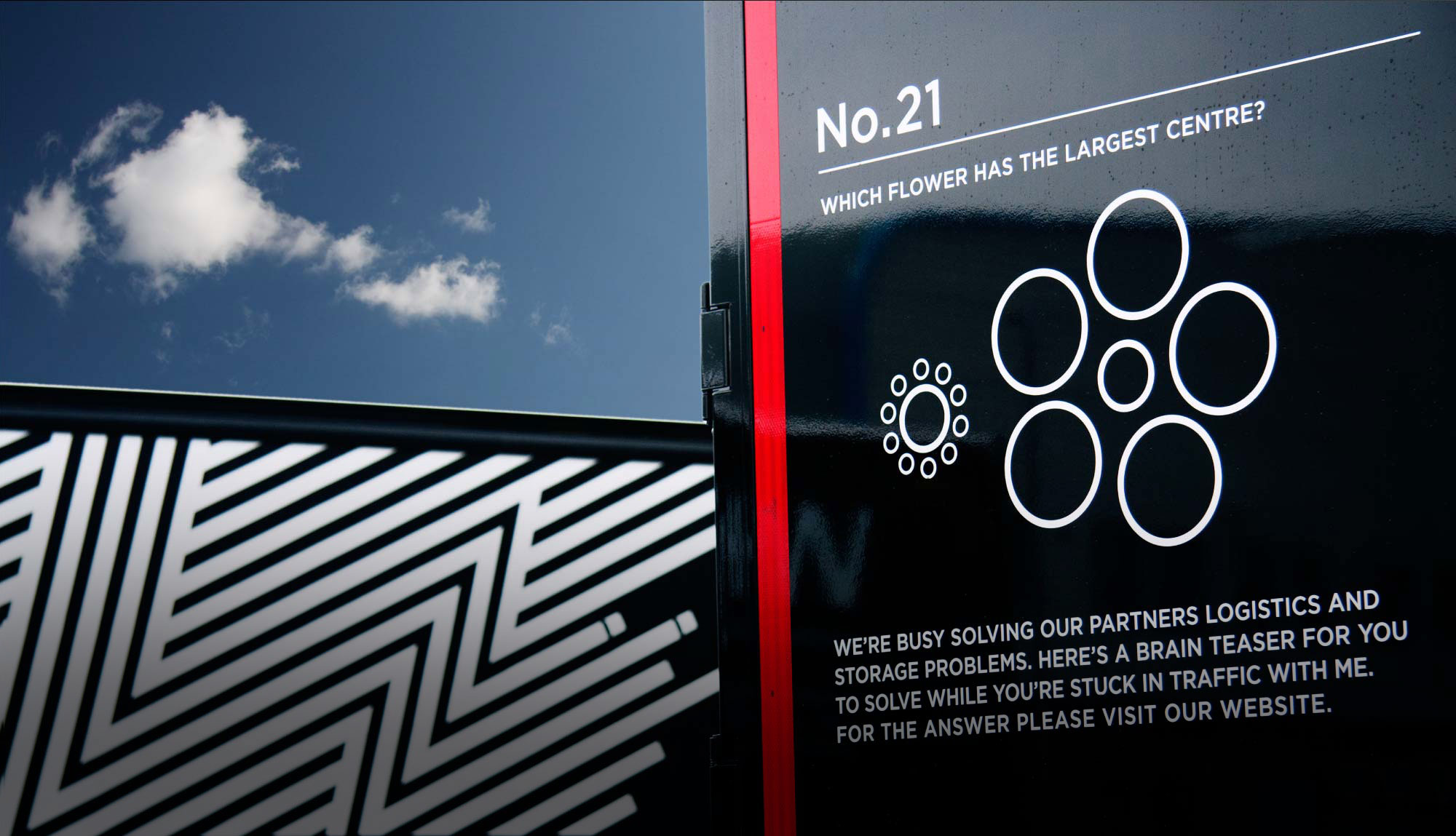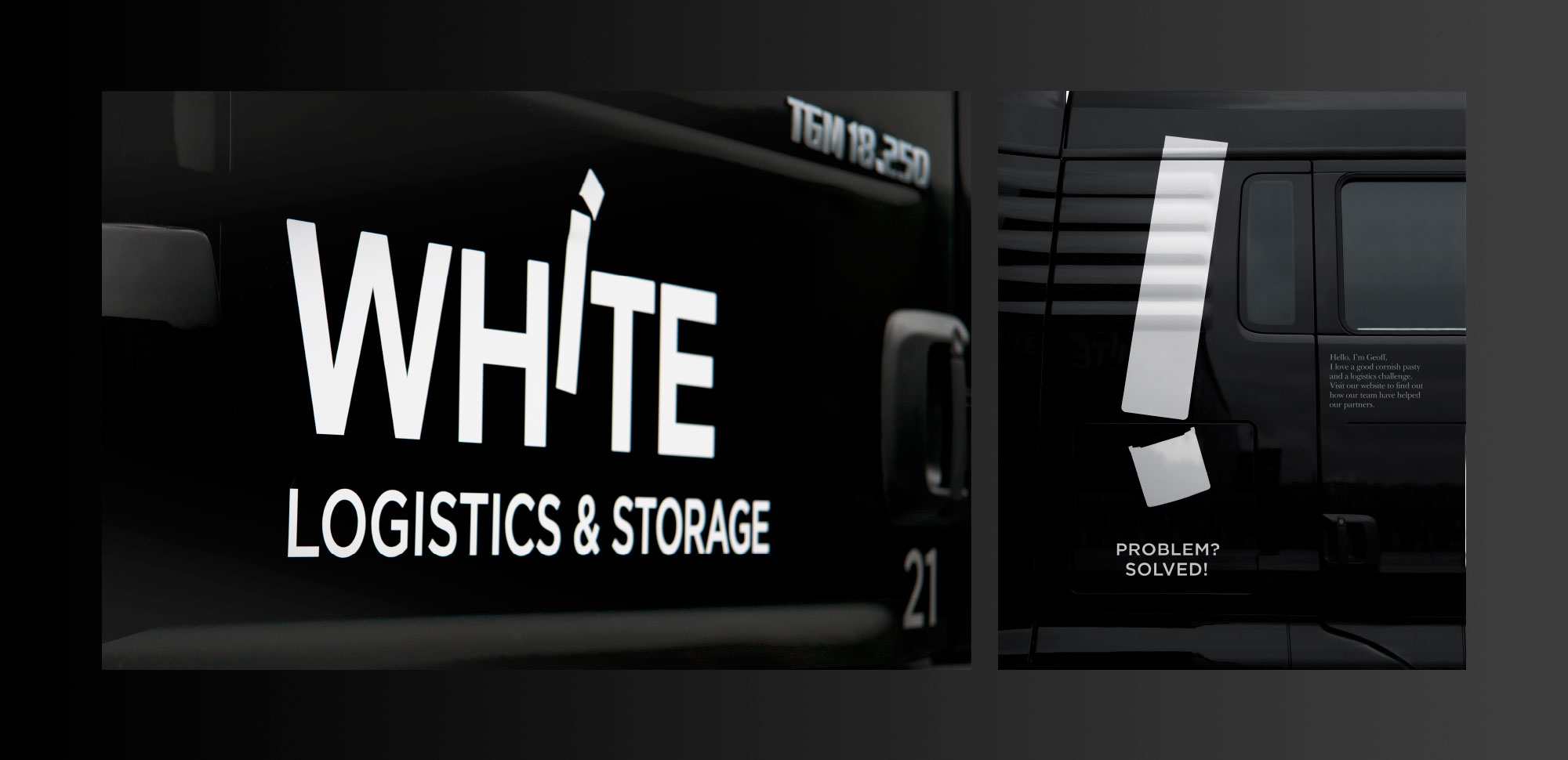 The challenge and solution
BACKGROUND
White Logistics is a family owned, medium sized haulage business based in the West Midlands.
THE CHALLENGE
The haulage industry is so commoditised that 'on the roads' there is little to differentiate one business from the other. Companies face daily challenges transporting things from A to B, but the skill, knowledge and dedication to service is often hidden. White Logistics wanted to change this and to grow the business. Our brief was to develop a brand proposition and identity that would communicate their drive and passion and put them on the map in the minds of potential customers.
HOW WE SOLVED IT
White Logistics is a family owned, medium sized haulage business based in the West Midlands. The starting point for all our projects is to define the point of clarity for a business. What really makes the business different from others? What value do they really give to their customers and community? For White Logistics this involved internal research to identify what makes them tick and a series of one-to-one interviews with a number of customers. The findings gave us some resounding answers. Whites genuinely make a difference by going that extra mile to solve their customers' challenges. Their emphasis is always the same. Solutions not problems.
Haulage is a direct, no bulls*** industry. This is expressed through the straight forward 'black & white' problem solving approach to the identity and brought to life as a brand that's constantly on the move – going places. The 'Problem? Solved!' proposition has been developed into a series of puzzle teasers on White's trucks. These link to social media channels and are now starting to create real conversation and dialogue.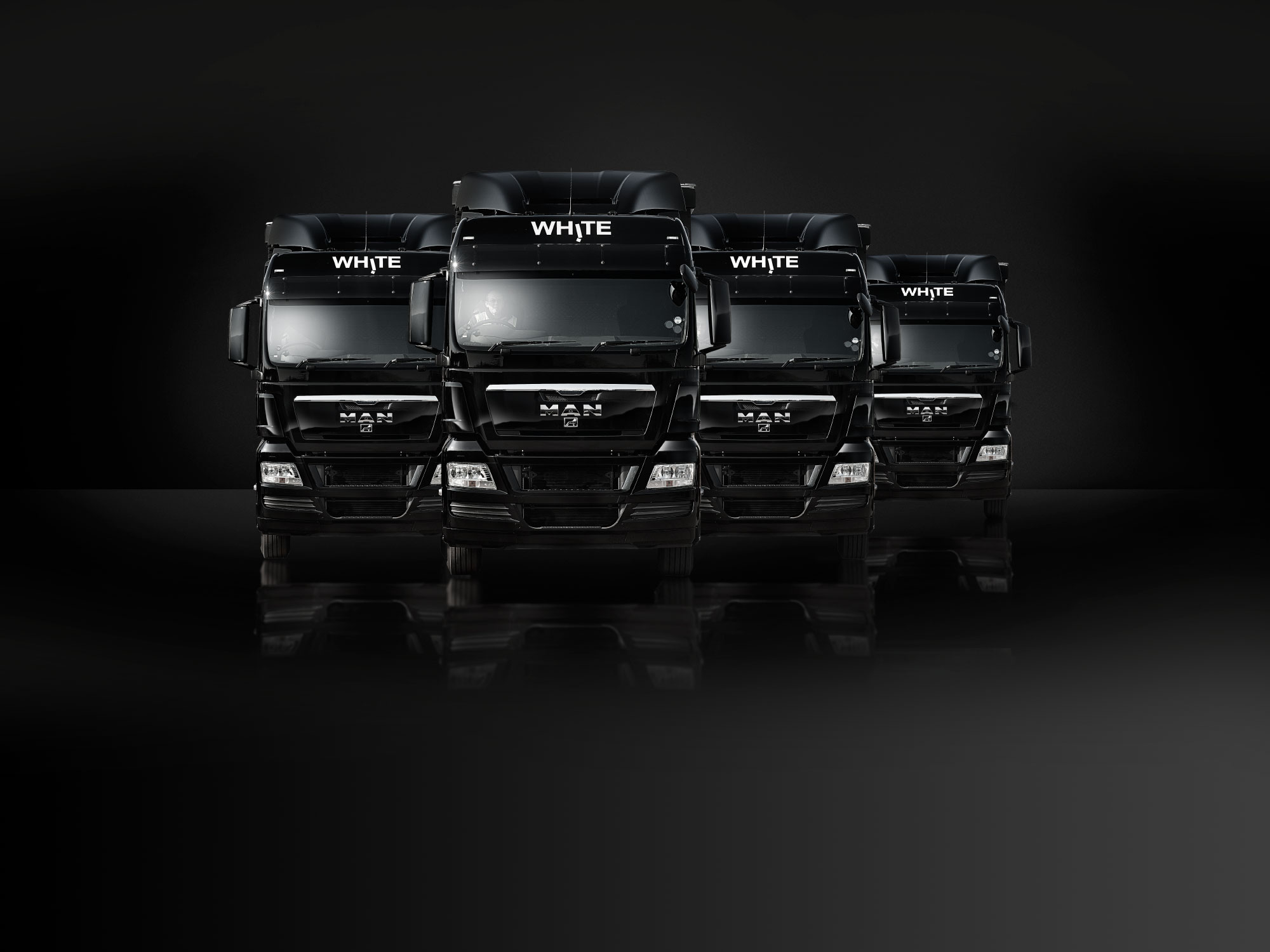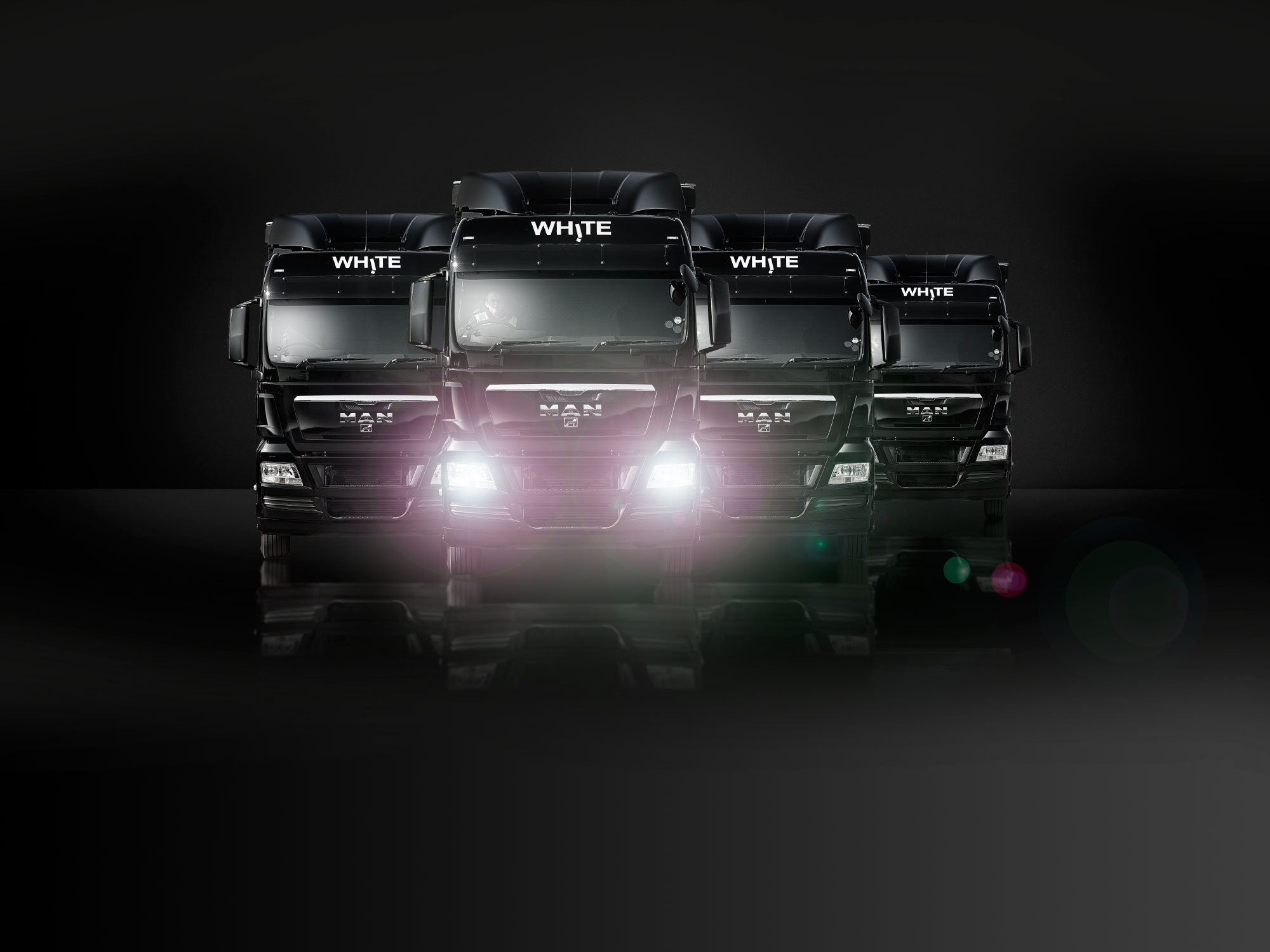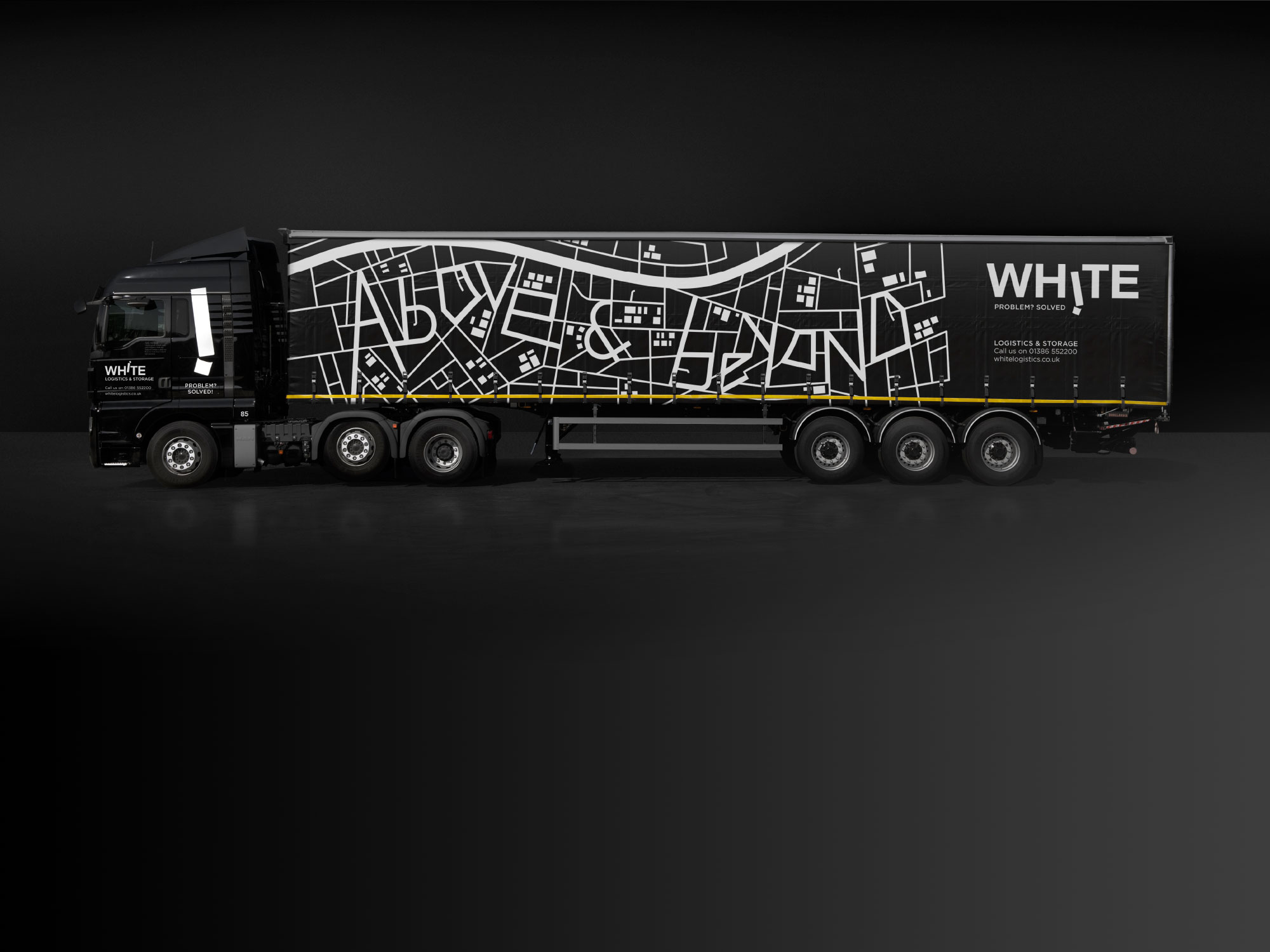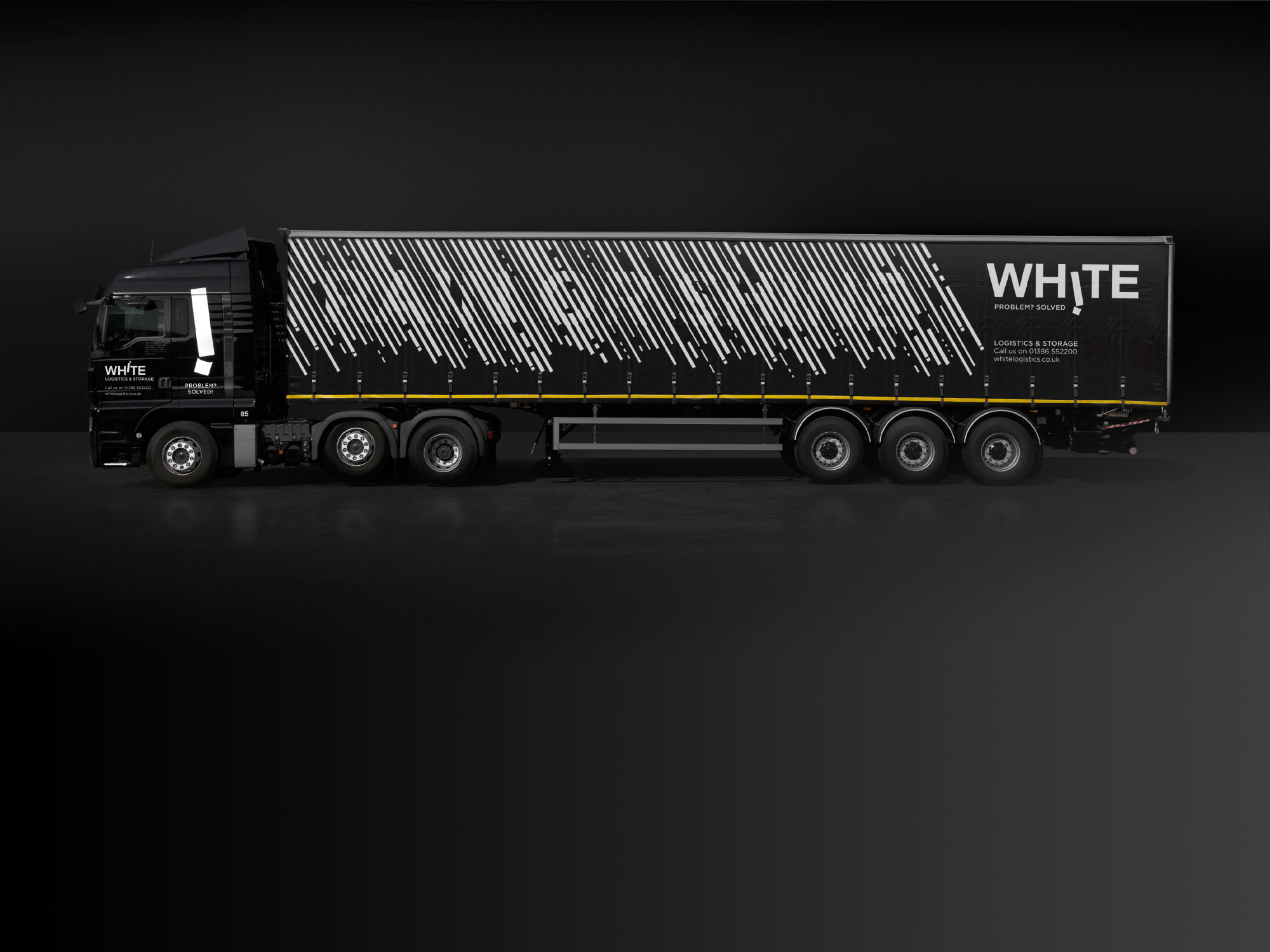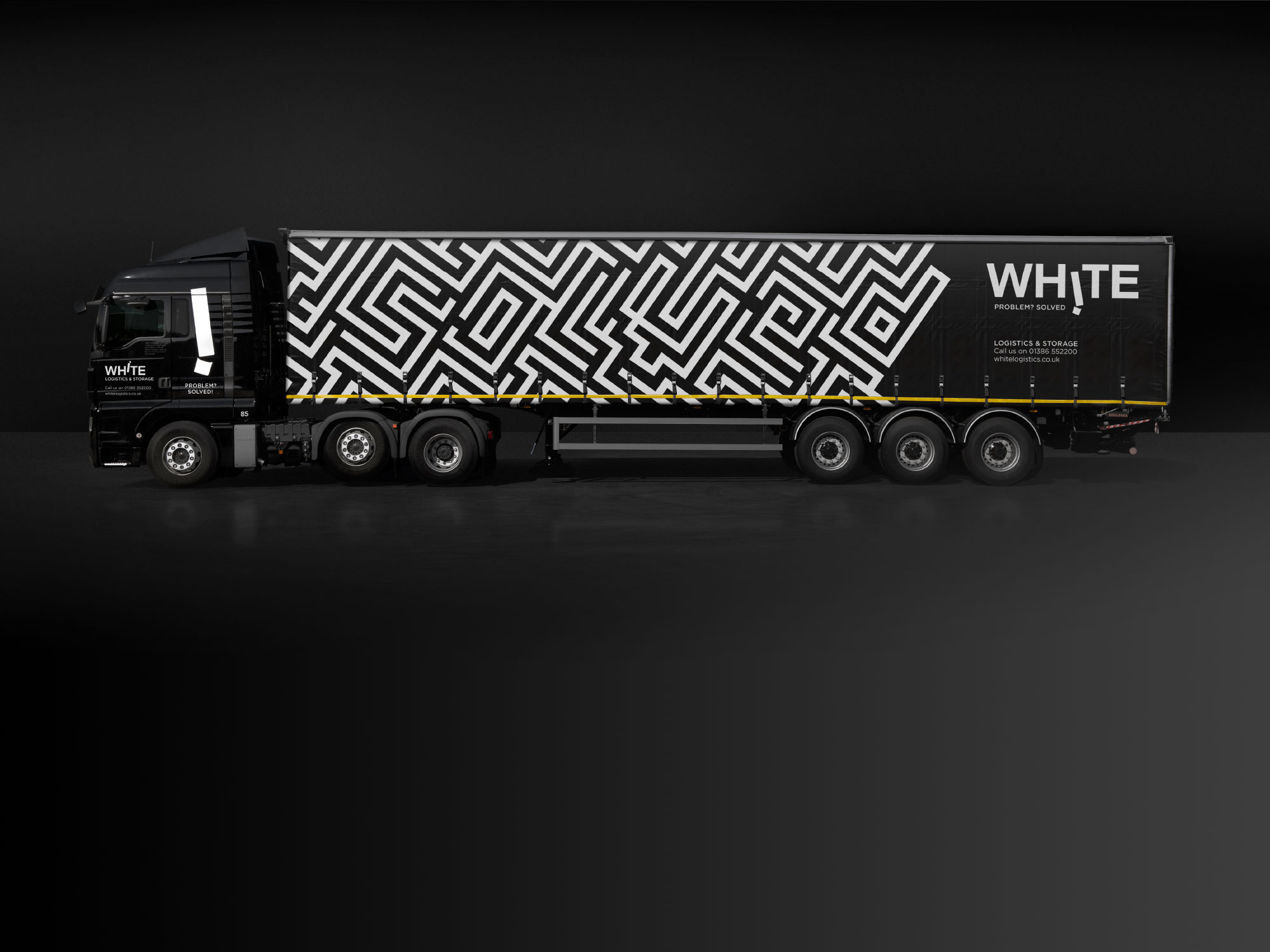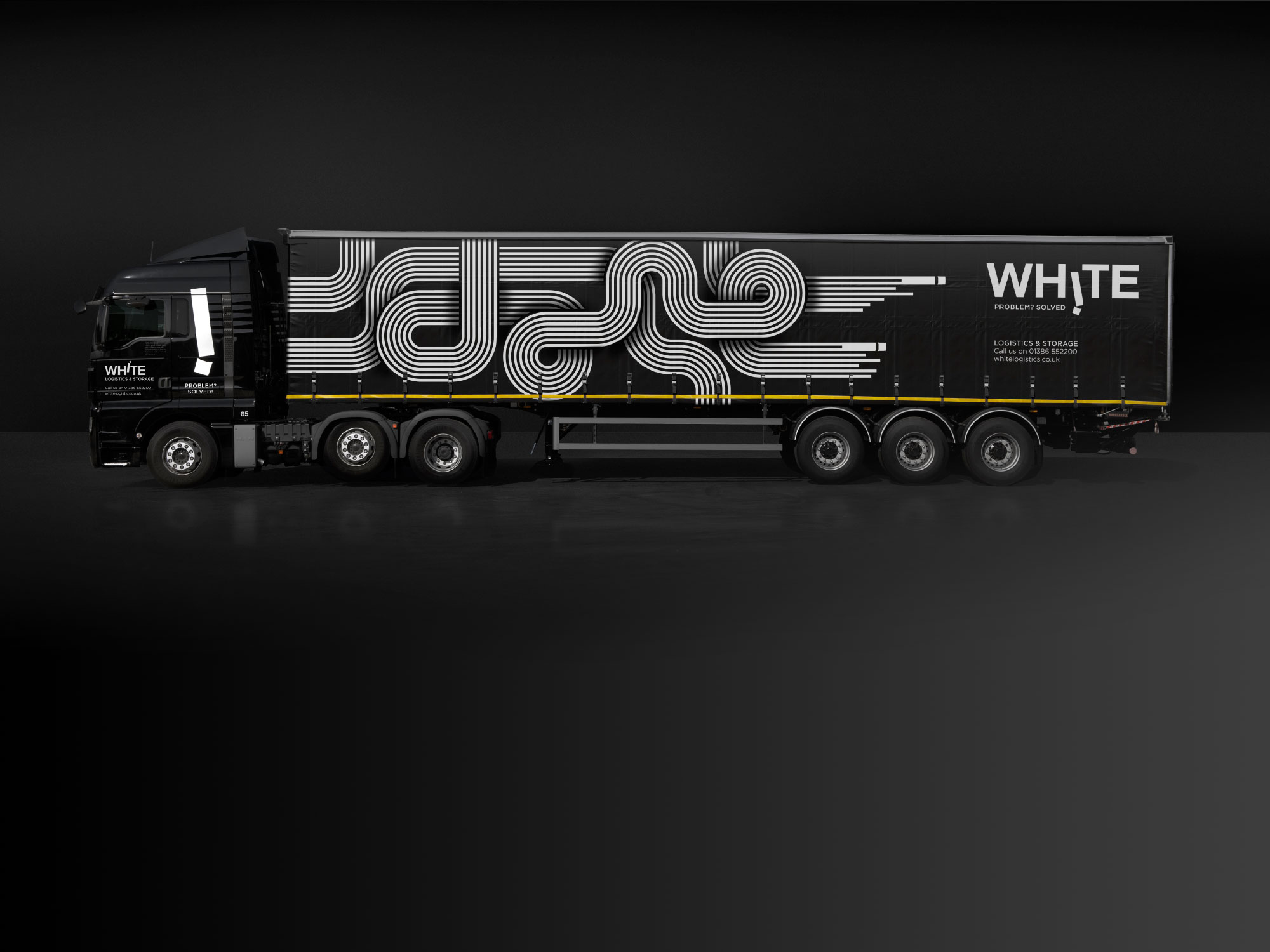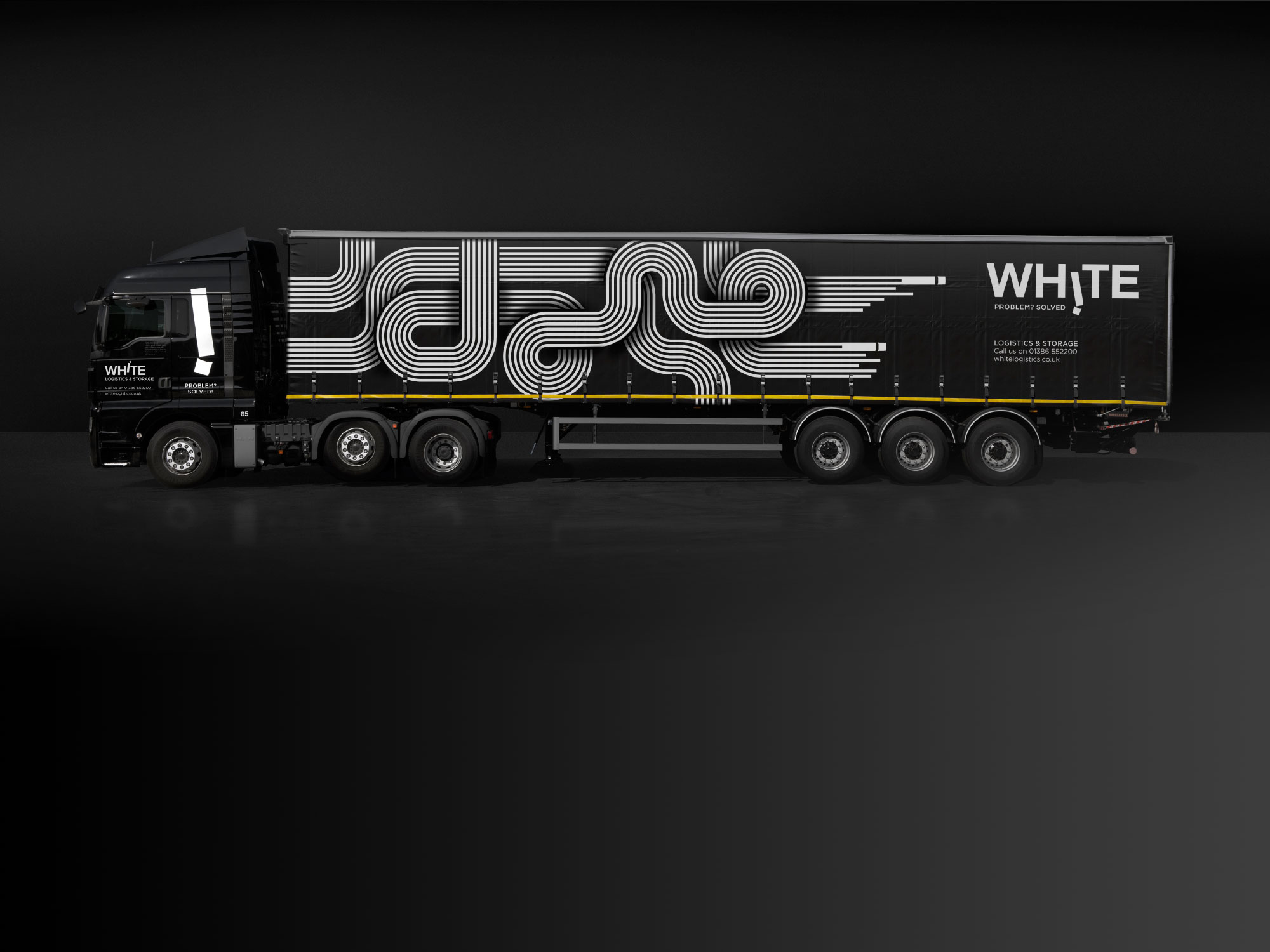 Solutions. Not problems.
We saw White's trucks as mobile 48 sheet posters, a perfect vehicle to carry and capture their story and point of difference. Each truck features a striking pattern with a hidden message that road users can solve. Our designs (scroll up to see more) also deliver maximum standout and memorability on today's busy highways.
White Logistic's identity
There are thousands of haulage businesses in the UK. How do you stand out, drive growth and create a more secure and sustainable future for your people and business? Simple, focus on exceptional service!
Here's how we defined an attitude and way of doing business that turned a UK based logistics company into a multi-award winning benchmark for the sector.