CONNECT
Join us on social media
"The resulting brand feels premium yet authentic.
A 'drivers' brand that expresses Radical's place as the
ultimate, accessible and complete racing experience."
WILL BROWN, MARKETING EXECUTIVE, RADICAL SPORTSCARS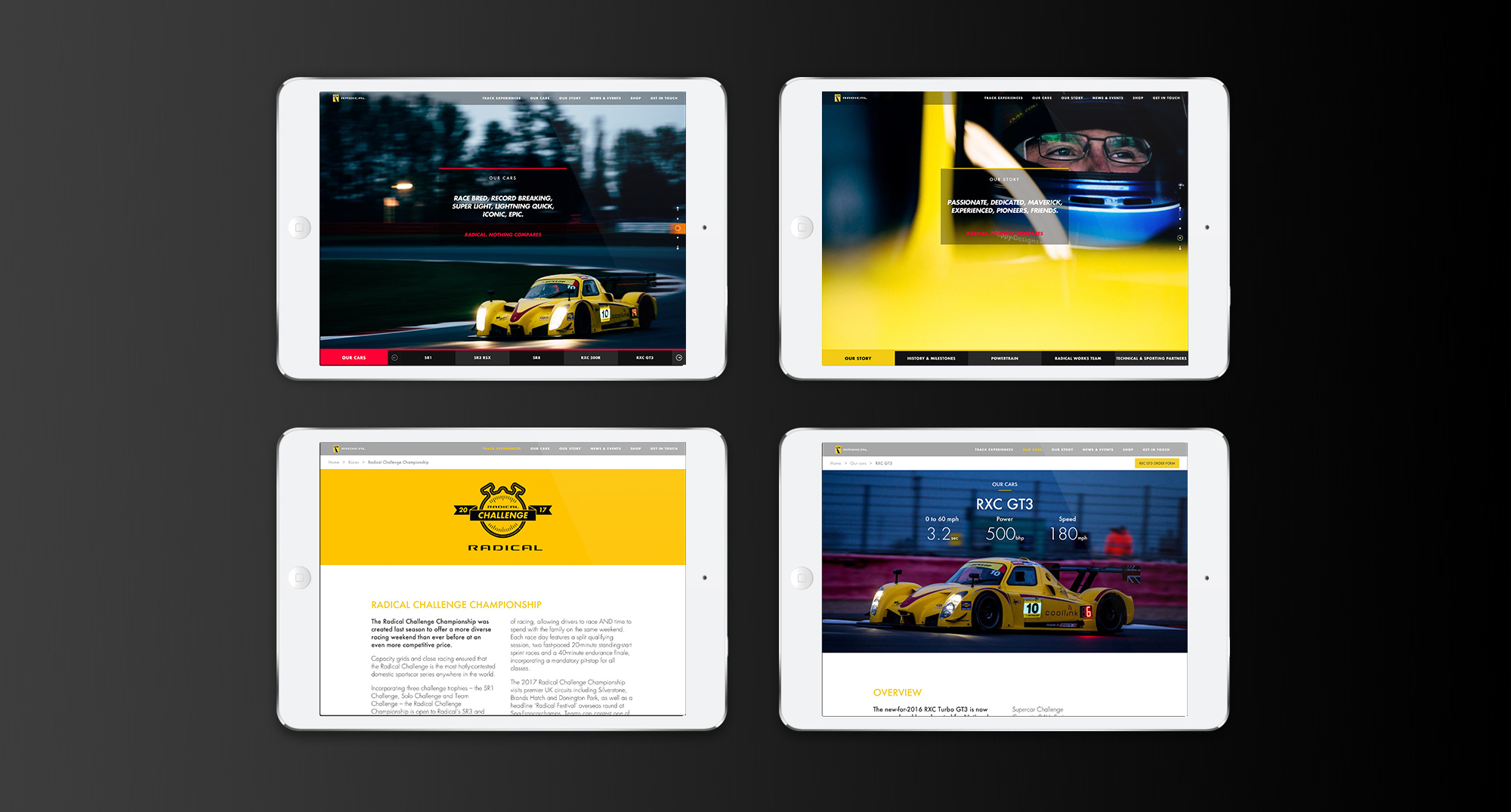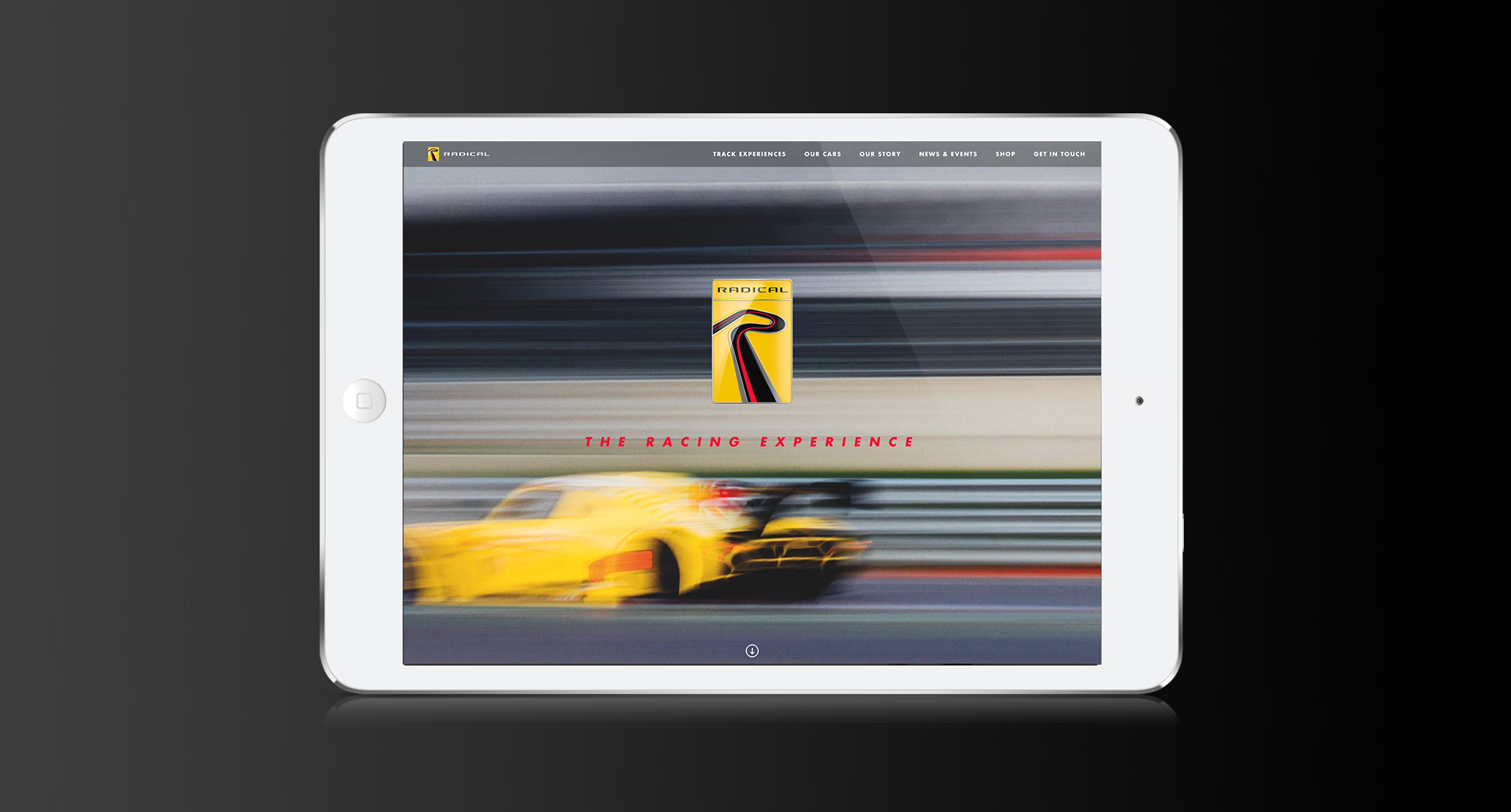 A vibrant new website was created with Roll Studio.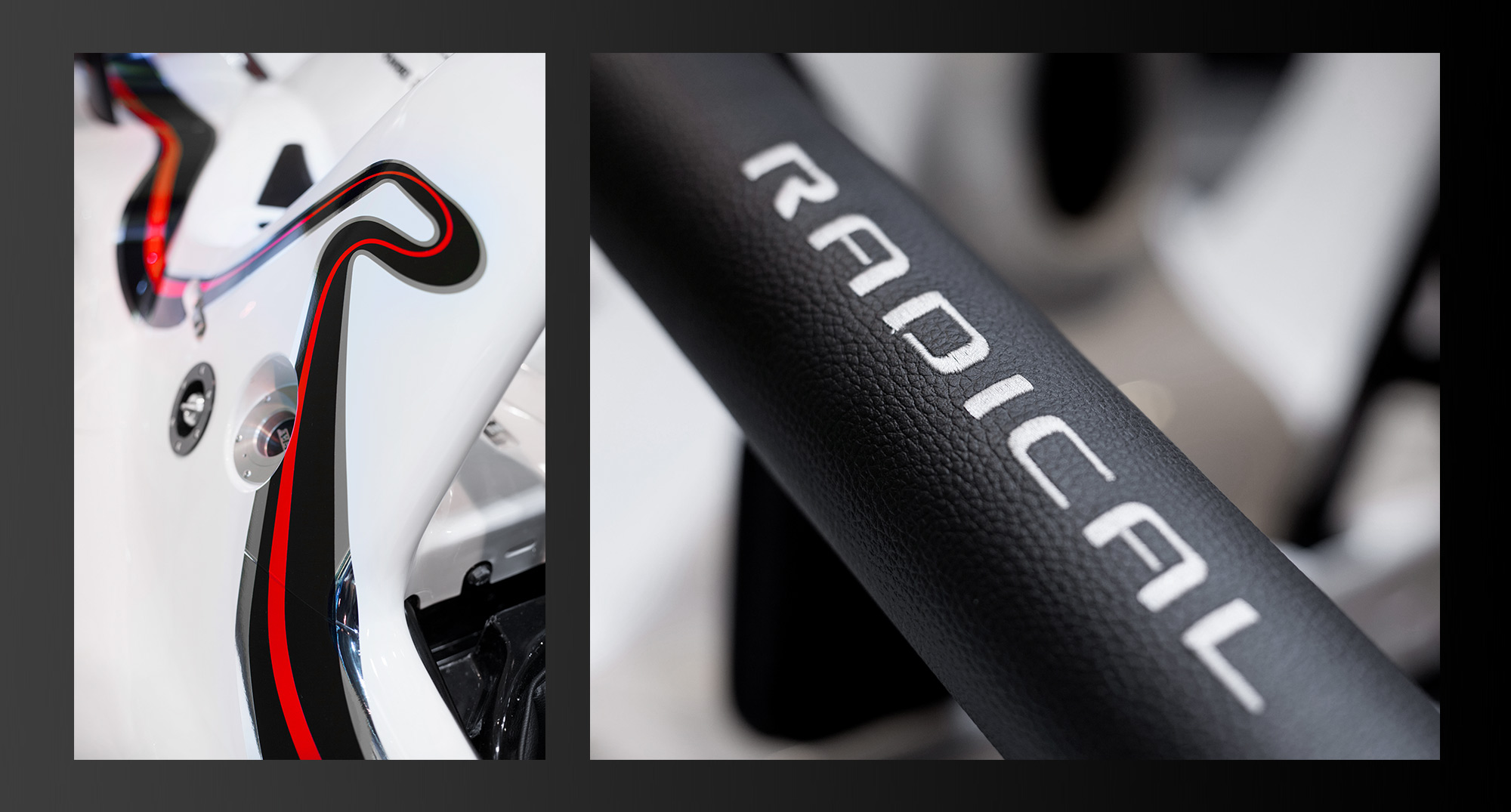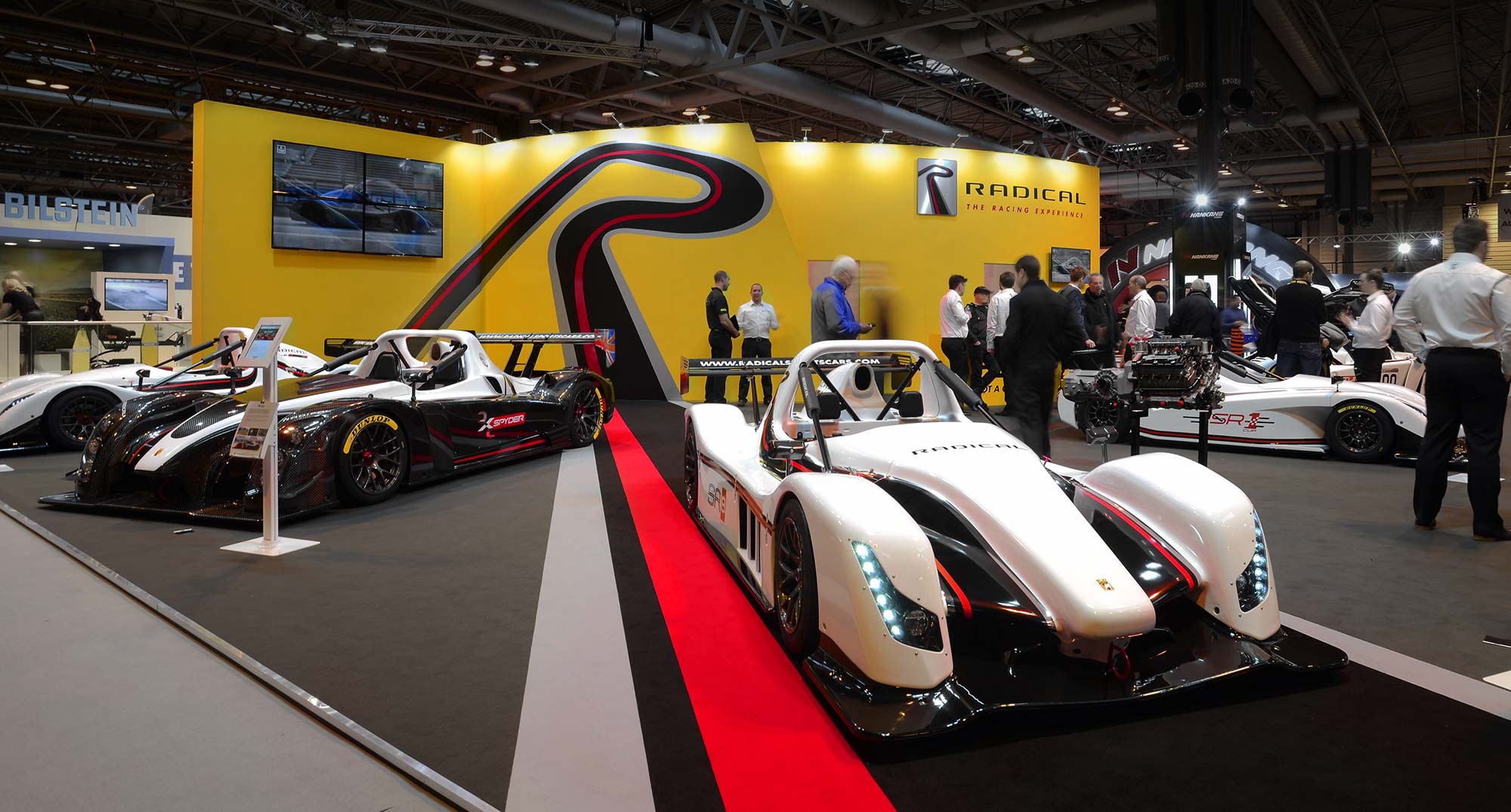 Radical's rebrand was unveiled alongside two new cars at Autosport 2017. A dynamic exhibition stand was designed alongside Zero1 Exhibitions.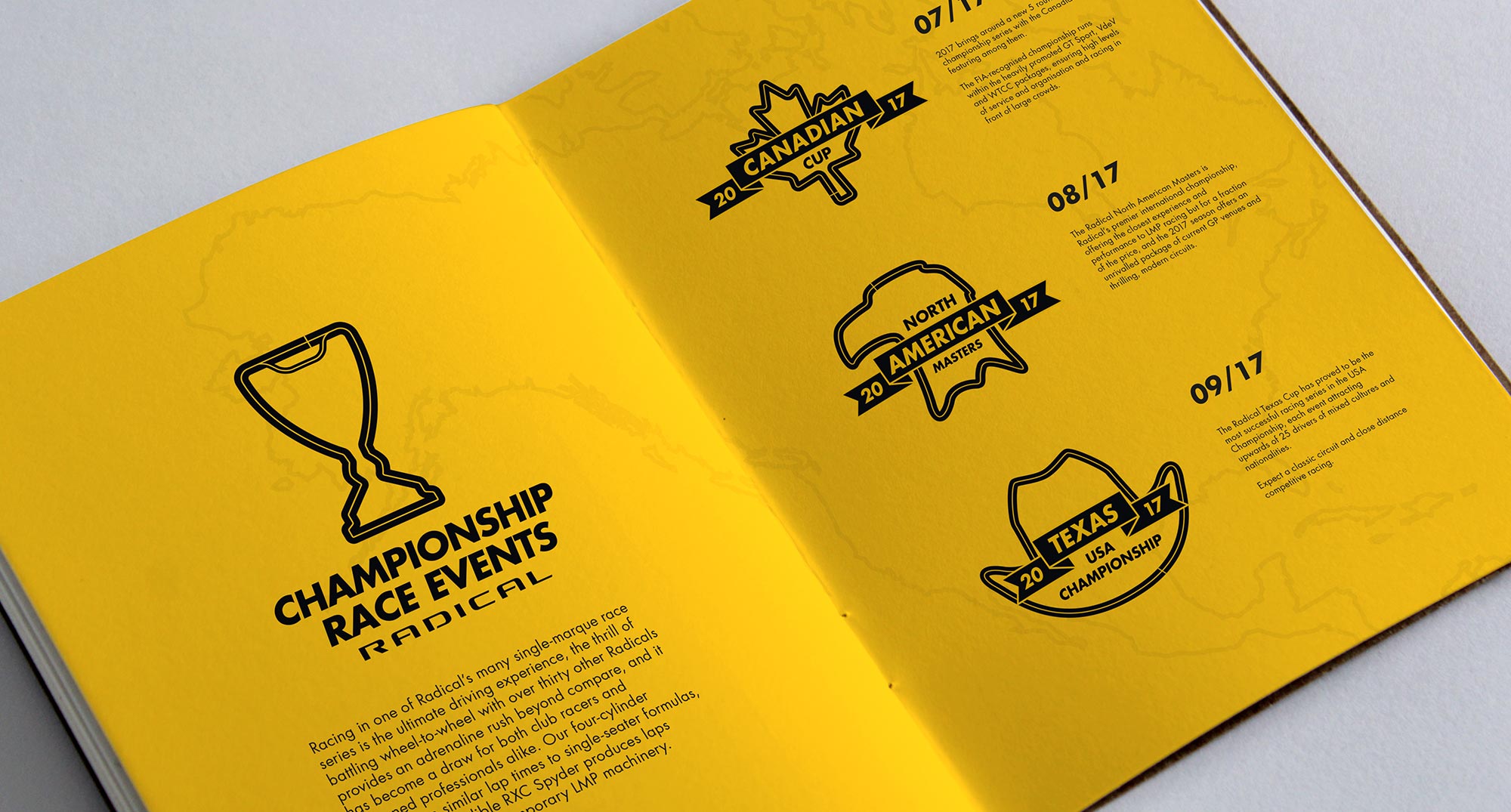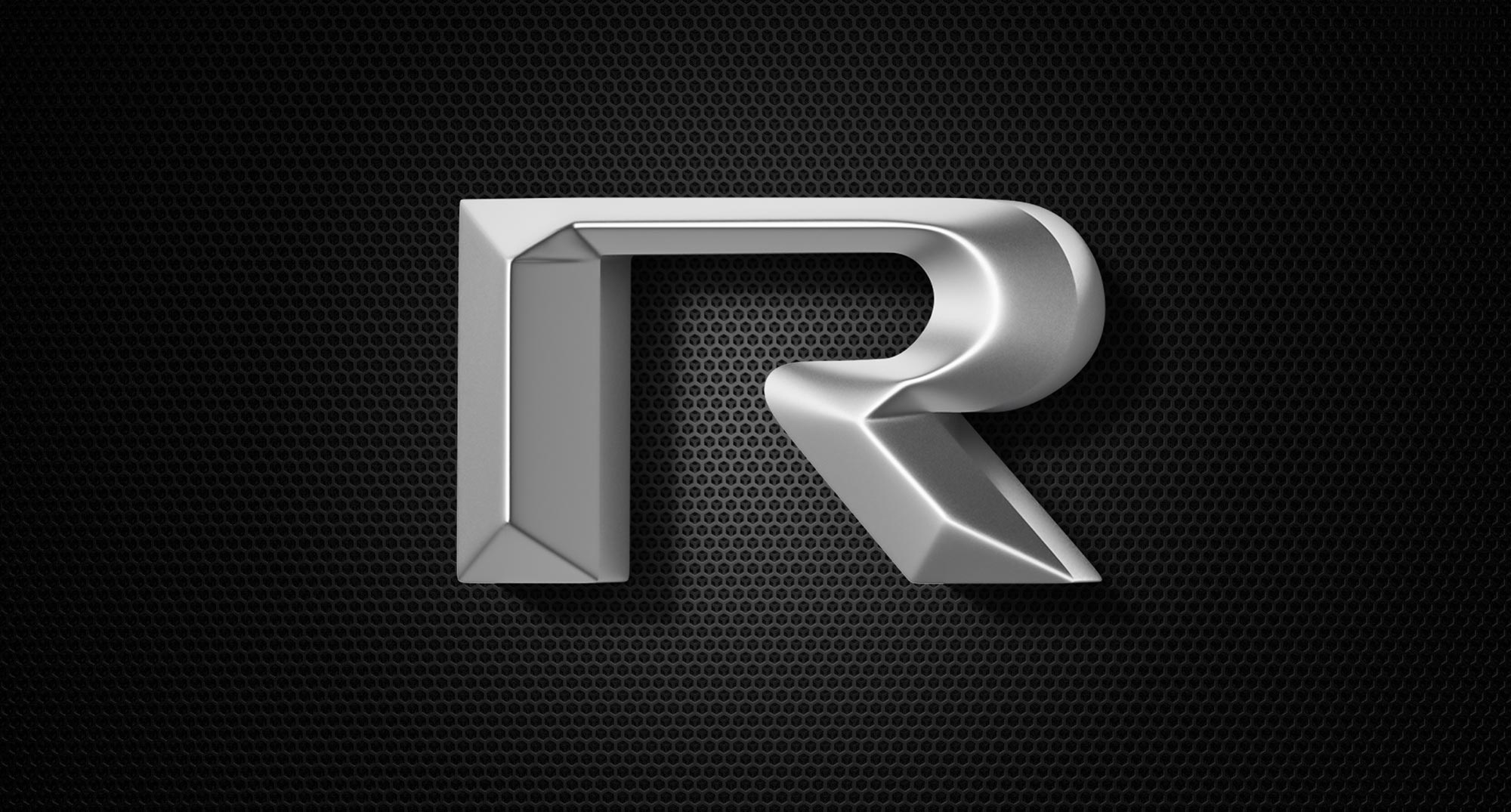 Radical's sportscars required a variety of identifiable brand elements – from bonnet badges which complied to stringent safety regulations through to a more crafted and premium expression on their road going racing cars.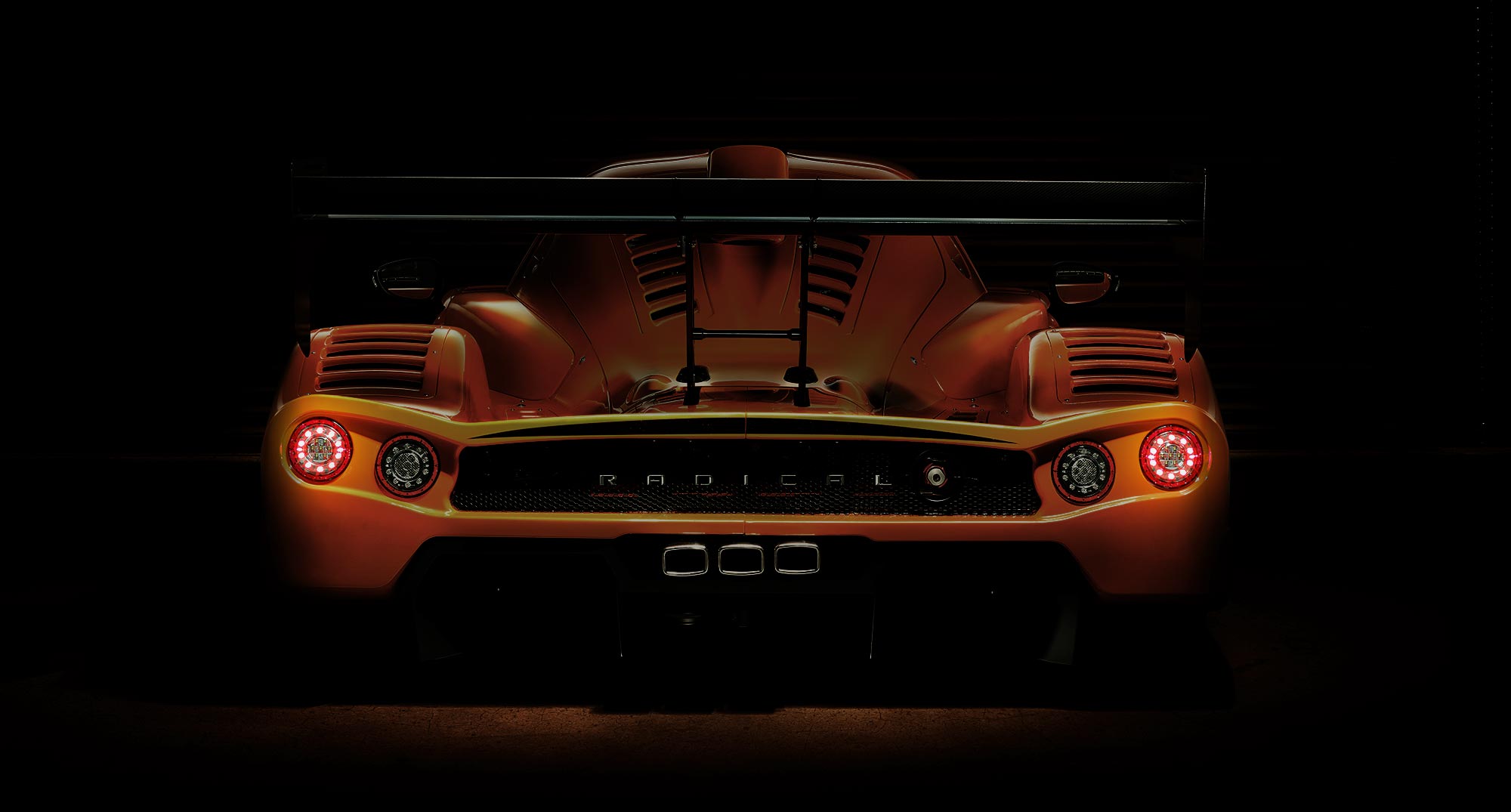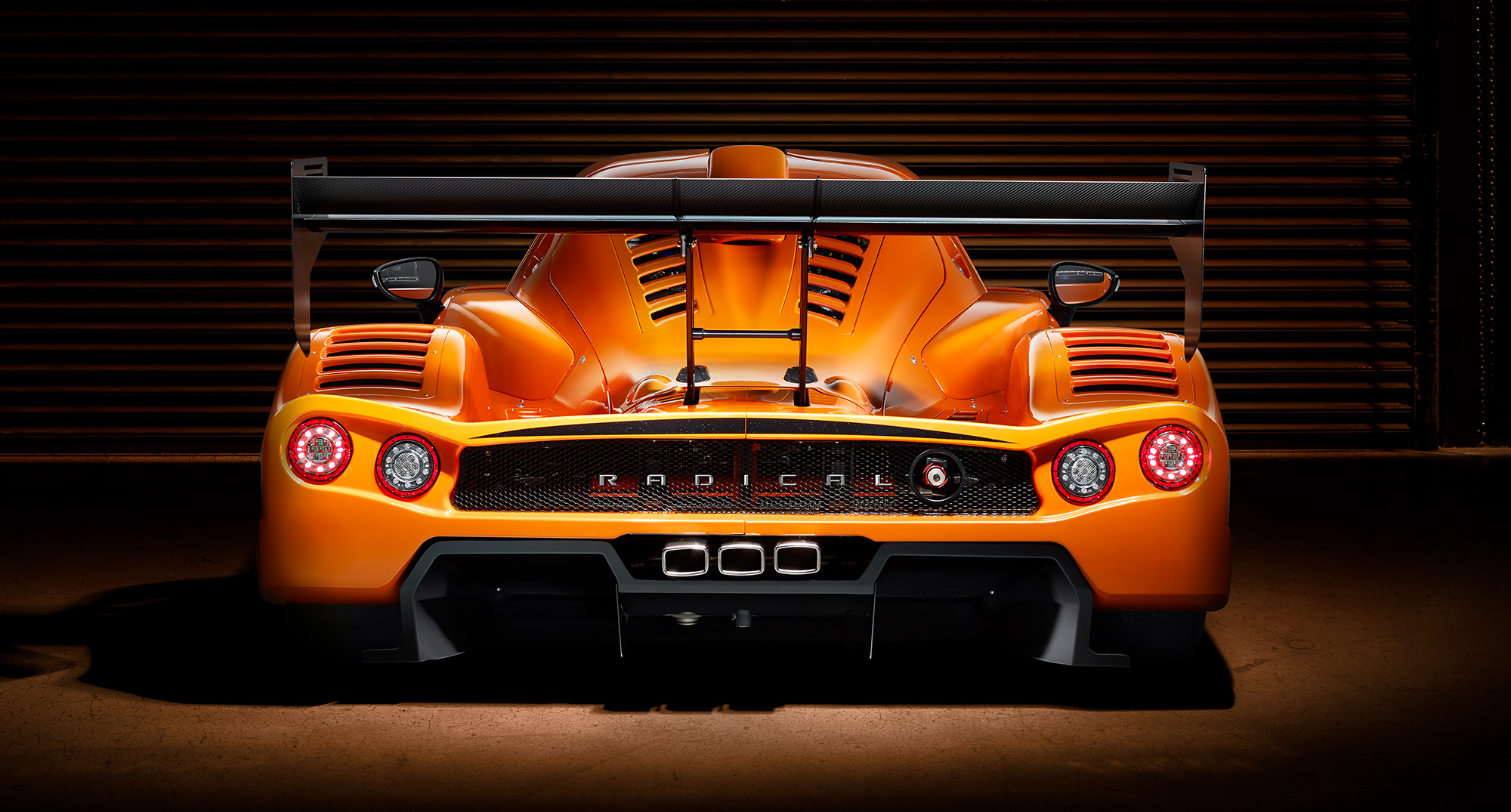 The Challenge and Solution
BACKGROUND
Radical Sportscars was born 20 years ago with the simple vision of making motor racing more accessible and fun. Now with 2000 light-weight, high powered sportscars sold into a global marketplace, they are the world's largest manufacturer of purpose-built, club racing cars.
But they are more than this. As well as making superb, British engineered racing cars, they also provide competitive, managed racing experiences that dreams are made of.
Drivers all over the world are able to compete in Track Days and the Radical Championship Series, wheel to wheel, at 180mph, in races of up to 30 cars. "Thrilling" and "incomparable" is what the drivers say!
THE CHALLENGE
Our challenge was to develop a modernised brand that retained some equity from their past but also reflected the exhilaration and unique experience of RACING supercars that can exert 2.5 'g's' of lateral acceleration on track corners. The new brand needed to be delivered in 6 weeks and had to work across a myriad of channels including exhibition stands, the website, car livery and the Championship/track day events around the world.
THE SOLUTION
To understand what Radical meant to the drivers of these awesome racing cars our creative director went to a Race Day at the Circuit De Jerez, Spain.
This insightful weekend led to the inspiration for the rebrand. The drivers, including Sir Chris Hoy and Jason Kenny (yes, the Olympians), and the Support Team believe that the Radical Racing experience is second to none. Heart pumping, adrenaline fuelled joy!
This thought led us to the brand proposition that 'Nothing Compares' to the Radical experience. The identity with the 'R' racetrack and the red 'Race line' reflects Radical's maverick spirit, and the uncompromising performance and thrill of the ride. The resulting brand feels premium yet authentic.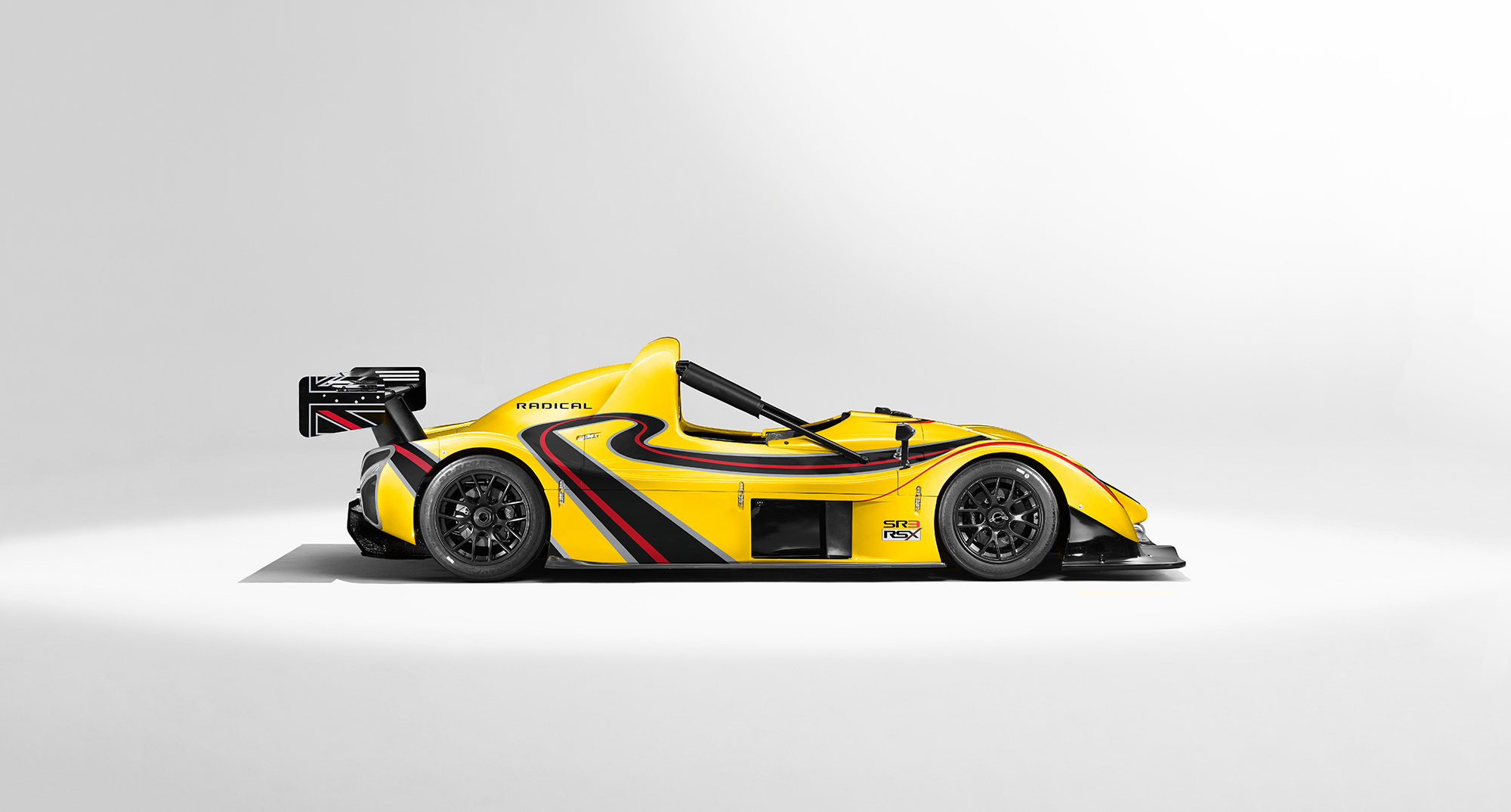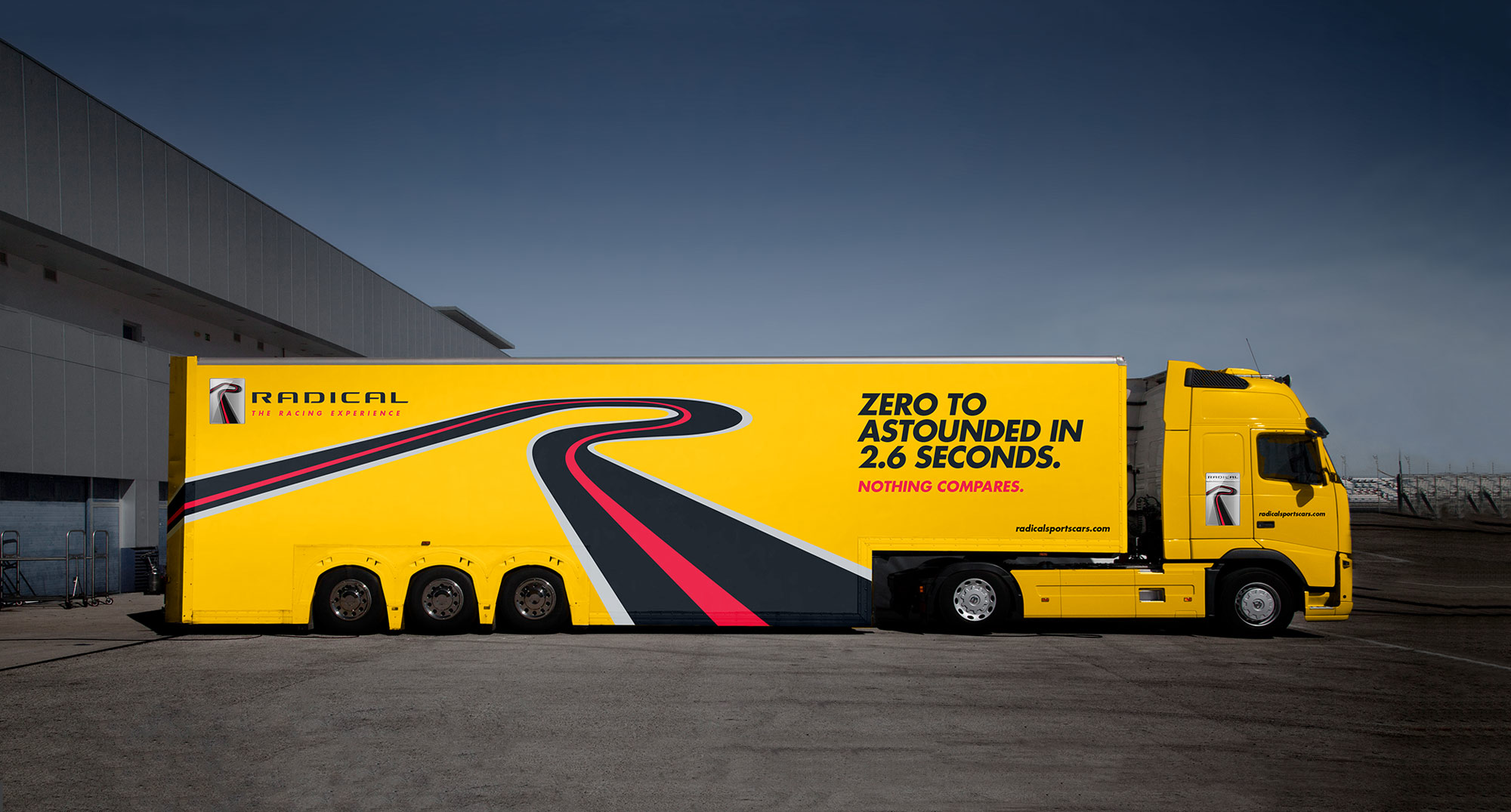 Growing Radical Sportscars
Iconic brands earn their wings by breaking the rules - by doing things differently.

Radical Sportscars set out 20 years ago to do just that. The rebrand,
by The Allotment, needed to capture this attitude, evolve the brand
and focus on communicating an 'incomparable racing experience'.
In racing terms;
they take their own line.
Since day one Radical have
done things differently.