Open navigation
AWARDS
Winners of over 30 awards for creative excellence
DESIGN EFFECTIVENESS AWARDS

Gold winner

DESIGN WEEK AWARDS

Best of Show Winner
Best Identity Winner

DESIGN & ART DIRECTORS

Pencil slice and featured in Book

The Creative Review Annual

The Roses Creative Awards

Best Use of Illustration & Best Art Direction
MEET THE TEAM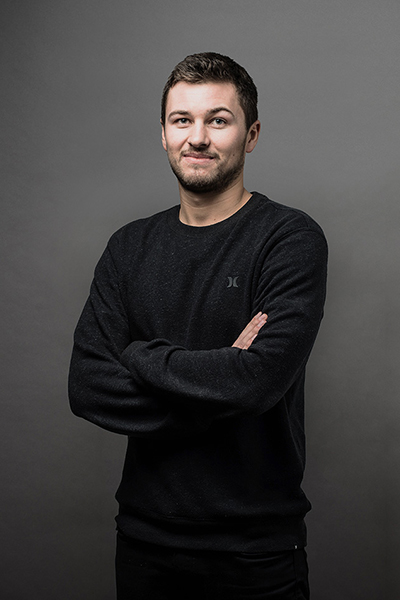 Harry Lee
Designer
Proudly from down a long winding lane somewhere in Cornwall, Harry left the sea and Falmouth University behind to head into the design capital of the world. His passion comes from the realisation that design has the power to change everything, and his aim is to do so for the better. Harry has been featured by Computer Arts and Behance, and was awarded Best of Digital twice at D&AD New Blood 2016.
Finding himself at home at The Allotment, he aims to work tirelessly on improving his skill set of thinking and making, brewing the perfect coffee and finding that elusive triple twenty on the studio dart board.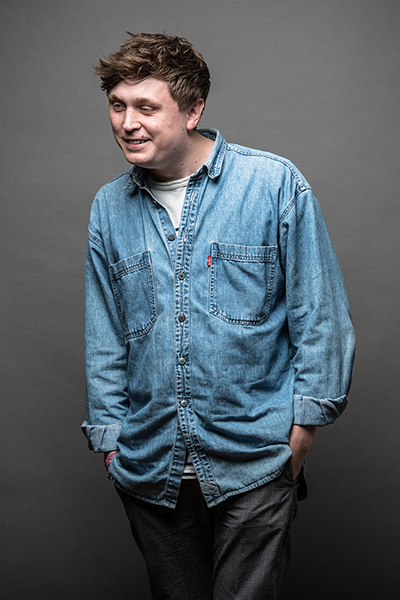 Adam Cale
Designer
Raised in a barn somewhere near Worcester, it was my ambition and drive that saw me ditch the wellies and take the plunge in the big city. After gleaning some invaluable experience through placements with a couple of top agencies I found myself back in my wellies as I came to work for The Allotment. 
I joined right at the start of 2014 and although up there it says I'm a designer, I prefer to regard myself as a thinker, a writer, a sketcher, a maker, a doer and above all; a problem solver. I love solving all types of problems for all types of clients, which is probably why I strive to develop all types of skills.
Luckily for me I manage to make a living doing what I love but when I'm not busy solving problems I can regularly be found tapping my foot at some sweaty music venue or 'saying what I see' in front of a vintage episode of Catchphrase.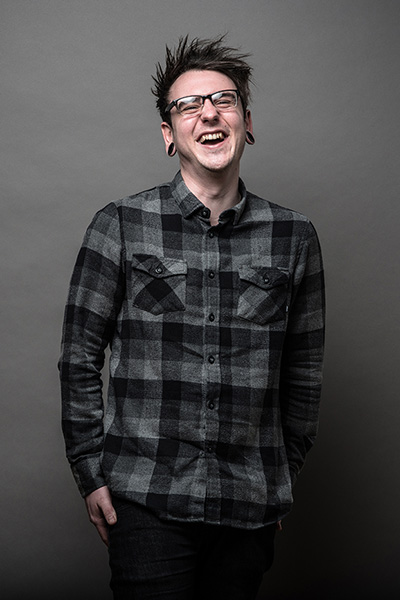 Jordan Allen
Designer
Jordan joined The Allotment in 2015 in search of an agency that could fuel his passion for design. Whilst at University he won a D&AD Best of Year and landed a job soon after he left. In his two years within the industry, he has worked across a number of clients large and small, including the likes of Bosch, where he helped them grow and gain clarity through design. He strongly believes you should do what you enjoy and through working at The Allotment, he's doing just that; growing his skills and knowledge and pushing himself and his work further every day.
If you can't find Jordan at The Allotment, he's probably working on his car, or on his bicycle taking in the Bedfordshire countryside where he currently lives. 
Paul Middlebrook
Managing Director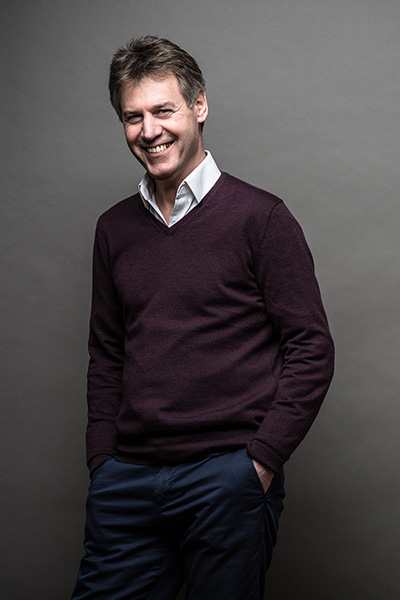 Paul Middlebrook
Managing Director
I have always been inspired by simple, beautiful design that is intuitive, has true meaning and connects emotionally in some way.
My passion for design and wholehearted belief in the commercial advantage it offers to organisations has been shaped by a business degree and early client-side marketing roles at an automotive component manufacturer and leading media owner. Here I was directly involved in developing big ideas, which could translate effectively into single-minded campaigns able to create powerful step-change results for major brands. Appreciating the transformational qualities of design, I transferred to agency-side and gained valuable experience working on some of the world's most exciting global brands at Sampson Tyrrell (now Brand Union), part of WPP, and at Elmwood, one of the world's most effective, award-winning design consultancies.
As the managing director and a founder of The Allotment, my purpose and dedication is to help our clients' businesses grow. Starting with developing absolute clarity – understanding our client, their business and its challenge – we work together to translate customer insight and business strategy into creative ideas that can achieve outstanding commercial results.
James Backhurst
Creative Director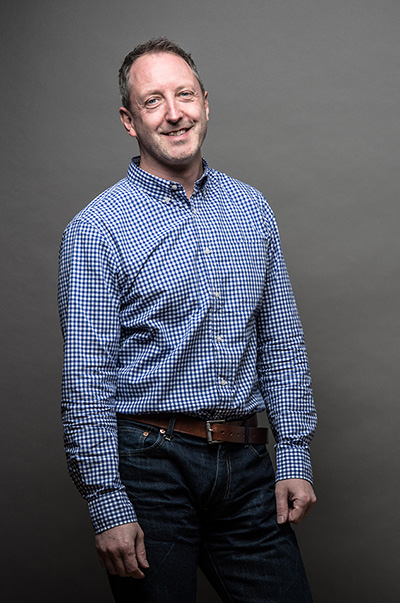 James Backhurst
Creative Director
I come from a family of engineers, my Great Grandfather invented one of the first electric washing machines and my grandfather helped NASA build parts for the Apollo Moon Missions, as well as help Rolls Royce with Concord's engines. So solving problems and inspiring people through great ideas and design is the driving force behind my life and what I love to do.
Prior to setting up The Allotment 6 years ago, I was a Design Director at Elmwood for 16 years and helped set up the creative offer in the London Office.
My role as a Creative Director is focused on managing our great team, to deliver ideas that tell compelling stories, which in-turn grow the commercial success of the businesses I've had the pleasure of working with.
These include: The Met Office, BP, Deutsche Bank, QFC, BLP, BBC Comic Relief, 3i, ASDA, Hanson, ICI, NCR, Opera North, Richardson Sheffield, Yorkshire Water, Vaux Breweries, RAC, COI, Royal Mail, B&Q to name a few.
james@theallotmentbranddesign.com
Tom Russell
Account Manager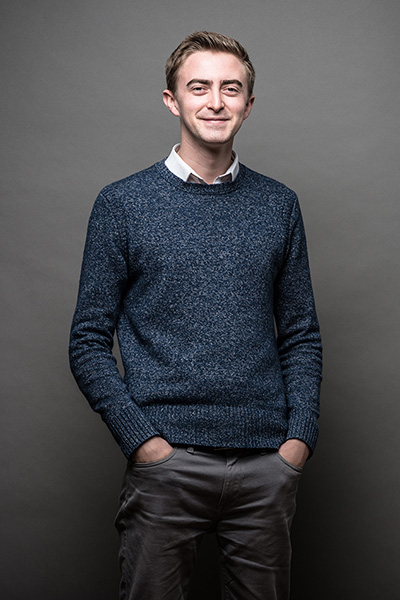 Tom Russell
Account Manager
Since joining The Allotment in 2014, Tom has helped shape and deliver a number of national and international projects for our clients, as well as helping grow The Allotment as an agency. With experience client-side at a global Engineering organisation, he ventured agency-side and hasn't looked back.
With experience at ad agencies BBH and St Luke's working across clients including Heineken and Shop Direct, Tom quickly recognised the power of 'ideas' and how big ideas can not only shape campaigns and the channel they are expressed through, but more importantly, how they have a profound difference transforming businesses as a whole. Cue The Allotment; a small, agile and passionate team, who like Tom, believe and have proven that 'big ideas' solve real-world business problems.
When not problem solving, you can find Tom fine-tuning (ahem) his various sporting endeavours, from tennis and swimming to skiing the steep and deep of the Tyrol region in Austria. A keen traveller, he loves soaking up the concoction of cultures around the world and still hopes to visit 50 countries by 2022.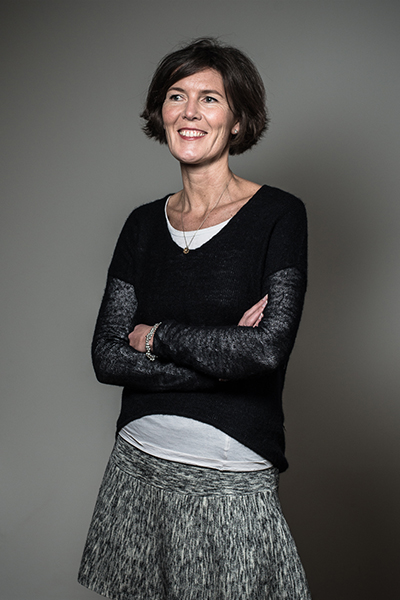 Fenella Rogers
Director
At the Allotment we share a belief centred around the transformative value that a well-defined, clearly-articulated brand can bring to a business. How it will mark you out, propel you forward and inspire. How it can change the game.
With over 20 years in the industry, I've been fortunate to work for some incredible brands, incredible clients and brilliant teams. And I love it.
My experience spans B2B and B2C, across a wide variety of sectors including technology, FMCG, travel, automotive, retail, legal services, renewable energy, student accommodation, alcoholic and non-alcoholic, drinks, automotive and not-for-profit businesses.
I am also well versed in creating communications campaigns, many of which have been award winning.  
On a personal level, having the chance to explore the landscapes, food, art and design of other countries and cultures is something I always look forward to. Closer to home, I'm very happy enjoying London with all the amazing things it has to offer.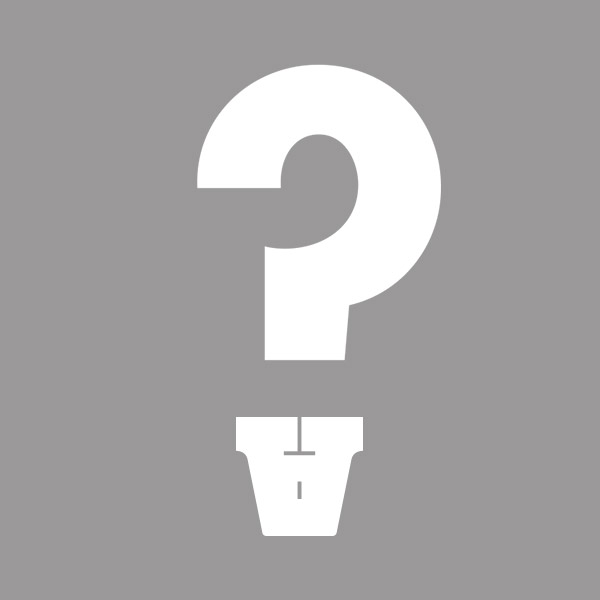 You?
We are looking for a brilliant senior designer to join our award winning team. If you have proven experience of delivering astounding brand ideas, that cut-through, to meet client objectives then we should have a chat.
Equally, if you're in your 2nd or 3rd year of university, or a recent graduate with an acute eye for design craft and a 'big idea' that can help solve a problem, then do get in contact with us. We would love to see your portfolio and hear why you want a placement with us.
Visit theallotment.co/join-us for more.
MEET THE TEAM


WHO WE DO IT FOR


WHAT WE DO
We are an ideas business.
We create compelling, inspiring
and effective brands. We define difference,
shape culture and tell emotive stories. We change
minds, create lasting memories and solve problems.
We combine design and brand strategy to grow
opportunity and value. We help you earn trust
and grow connection at every touchpoint.
We go above and beyond, always.
We care passionately.
We are all about growth.